31/12/2020
SOLEÁ MORENTE Y LA ESTRELLA DE DAVID: "Fin De Año" Digital Single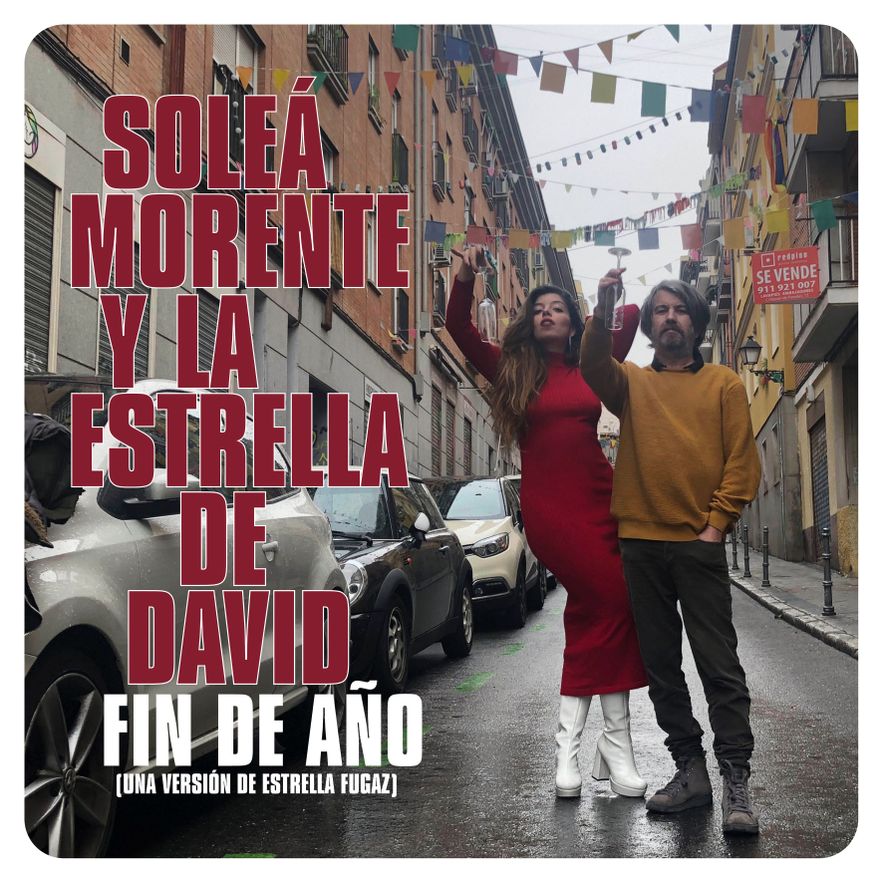 TRACKLIST: 01 Fin De Año
"Lo Que Te Falta" has been one of the biggest albums of 2020, as we can see by both the public's and the critical reactions. Soleá has given us a magnificent album, which has helped us get through some hard times, and a good part of the responsibility for this is our own David Rodríguez (LA ESTRELLA DE DAVID, LA BIEN QUERIDA, BEEF, etc.), who wrote some of the songs on the album and who has also been active in his other projects with LA BIEN QUERIDA and Maria Rodés. That's why they are getting together to bid the year farewell with a very special gift – a cover of a song by ESTRELLA FUGAZ, Lucas Bolaño's group, who is a regular musician in David's circle. It is a song originally released in 2019 on the album "Un Sendero Fluorescente".

This all came about because one day, David himself sent the song to Soleá. "Listen to this song; it is by a friend of mine". On the bus, on the way to Granada, Soleá listens to the song and totally identifies with that declaration of frustrations and desires that could come from so many musicians and lovers of music. With its ability to be realistic and beautiful and the same time. With the way that the light creeps in bit by bit. But even beyond that, it seemed to tell her own story: "Hacer un viaje lejos / Sola / Para cantar algo nuevo / Publicar otro disco / Y después presentarlo / Que lo escuches en casa / Y te remueva algo dentro / Yo no hago esto por dinero" (Travelling far away / Alone / To sing something new / Releasing another album / And then presenting it / I hope you listen to it at home / And it moves you somehow / I don't do this for the money). The sadness of not being able to play "Lo Que Te Falta" the way the album deserves, the restrictions from the current situation… This really touched David and Soleá and they had to make it their own. Lucas himselfparticipated in the rough, evocative, emotional production. He is responsible for some synthesizers, and for mixing, producing and mastering. David plays the guitar, the synth, he programs the drum kit, sings, records everything and helps Lucas with the production. And to complete the project, Soleá provides her melancholic voice and her clapping.

We would definitely be thrilled if in 2021 they were able to fulfill their wishes and bring us the result. The album. The presentation. And some comforting feelings. Meanwhile, we have the music in our sound systems, and the new year from LA ESTRELLA DE DAVID and Soleá Morente.