Biography
To talk about Soleá Morente is to talk about a crossroads. A place where different paths meet: some come from pop, others from flamenco, others from rock… And just at the point where all these paths come together, she is born. Territory that, until now, no one had ever covered before. Mysterious, unknown. That, among so many other things, is what is so exciting about her journey.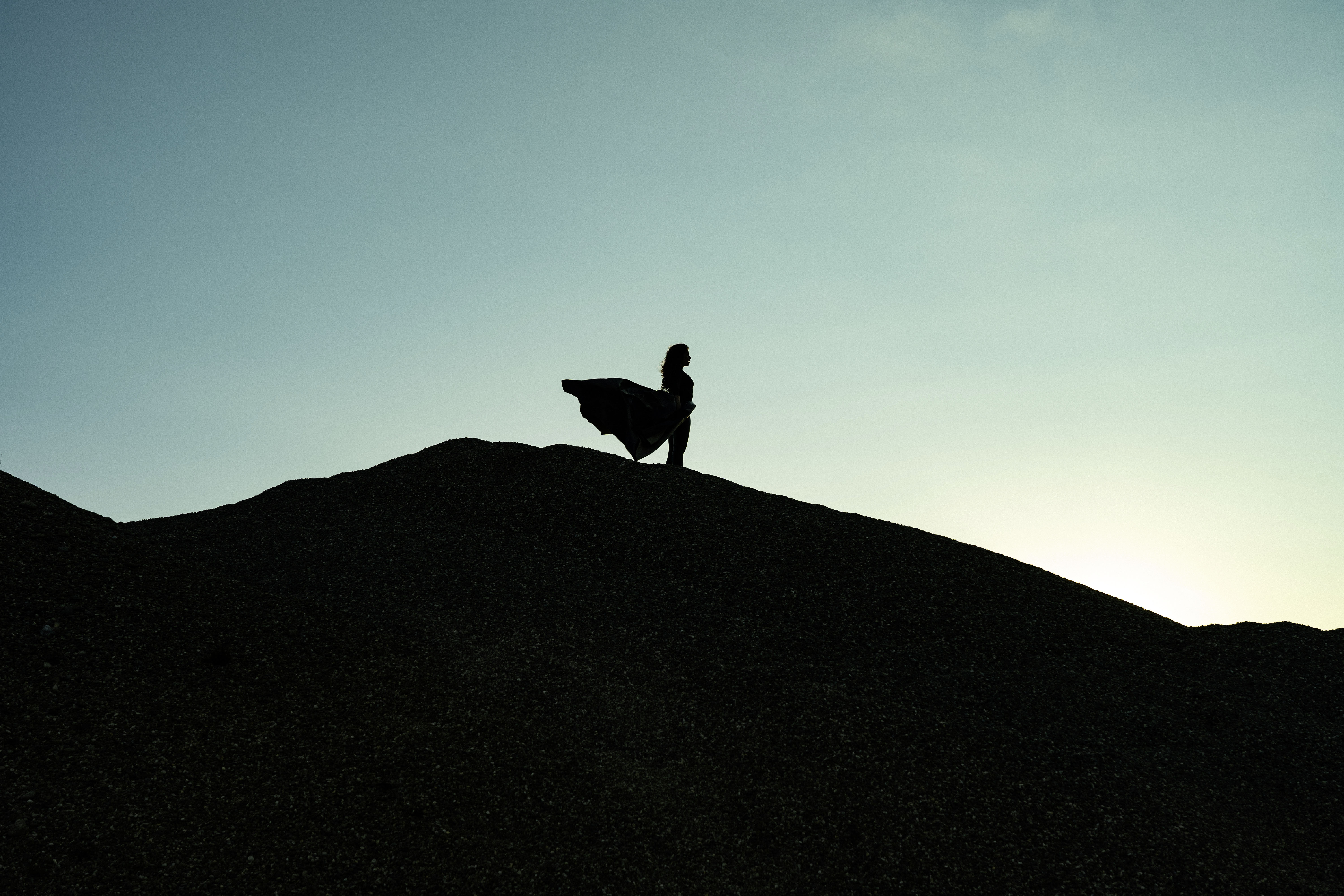 Born in Madrid, but with roots in Granada (where she lives), daughter of the maestro Enrique Morente, and the flamenco dancer Aurora Carbonell. Her very first appearance on an album was her shy presence on "Misa Flamenca" (1991), when she was barely six years old. From there on, she was on almost all of her father's albums: she had fun with the more experimental parts of "Pablo De Málaga", on the legendary "Omega" (also on the tour celebrating his anniversary)... She had a significant starring role on "Nanas", and on what would be her father's last album, "Morente Flamenco". The alternative, which was going to be received with her first solo album, which they were preparing together, and which was cut short with his death.

The thing is: it is inevitable to talk about the enormous influence of a songwriter like Enrique Morente to understand who Soleá is. The author of key albums in the renovation of flamenco, legends of musical history in Spain, like the already mentioned "Omega" and "Pablo De Málaga", and his unforgettable "Despegando" and "Morente Sueña La Alhambra". His open and groundbreaking perspective brought him success at the Olympia in Paris and Lincoln Center in New York; it brought him to work with the National Ballet of Canada, to repeatedly tour all over Europe, Mexico and Japan, to collaborate with polar opposite bands like SONIC YOUTH and LAGARTIJA NICK, and the VOCES BÚLGARAS and Chekara from Morocco. He received an infinite number of distinctions like the "Grand Cross Knight of the Order of the Second of May" (the highest distinction awarded by the city of Madrid), "Knight of the Legion of Honor of the Republic of France", and "Honorary Member of the Athenaeum of Granada".

With a degree in philology, she sang for the first time as a soloist on the stage of Barcelona's Palau de la Música (2011), as a guest of her friends LOS EVANGELISTAS, with whom she would later, as a lead singer, release the EP "Encuentro" (2013) and would become their front-line for their next tour. She has sung with her sister Estrella, with Pitingo, MAGA, DELAFÉ, CINEPLEXX, LOS PLANETAS... She has even been a part of the cast in theatrical versions of "La Guerra De Las Mujeres" and "Yerma" by Miguel Narros (2014), and in "Clara Bow" by Secun De La Rosa (2015).

This is all before getting back to and completing her debut in 2015 with "Tendrá Que Haber Un Camino". She surrounded herself with many friends on the album, to make an impeccable release. At her side, she had LA BIEN QUERIDA, LOS PLANETAS, LAGARTIJA NICK, LORI MEYERS, PÁJARO JACK. She was escorted by her siblings Estrella and Jose Enrique (Kiki), and by her uncle Montoyita's guitar. And her mother and father (who posthumously released two songs here). The landscape was colored by the ORQUESTA CHEKARA, and there were verses from Machado, Lorca and, of course, Cohen. The production work came from J,David Rodríguez, Antonio Arias, Jaime Beltrán, and Sergio Pérez García. And the mixing was done by none other than Martin "Youth" Glover (KILLING JOKE). That was when the concerts started, with noteworthy performances at the BBK Bilbao Live and the Festival Ojeando in Jaén.

In 2018, she released "Ole Lorelei", a more eclectic, harder to define album, where funk and R&B began to appear, showing her nonconformist, restless spirit. On this album, she worked hand in hand with another great inspiration from the indie scene, Alonso Díaz (NAPOLEON SOLO). And that is when the vertigo began. She received the "Princess of Girona Foundation Arts and Literature Award" in 2018, and the "Pop Eye" award for best album and best song ("Baila Conmigo"); she was a finalist for the "Ruido Award"; the album was included on El Mundo's and Efe Eme's year's best albums lists; and "Baila Conmigo" was crowned best song of the year on Rockdelux's list. She has collaborated with Luis García Montero ("Tenemos La Palabra"), her sister Estrella and Carlos Saura ("Todo El Mundo Tiene Duende") on various projects that establish dialogues between different forms of art and music, with flamenco as the central axis.

She had a role in the movie "La Virgen De Agosto" by Jonás Trueba (2018). We were just getting to the eye of the hurricane when it was announced that she signed with Elefant Records. "Lo Que Te Falta" will come out, accompanied by her regular collaborators: Ana Fernández-Villaverde,David Rodríguez,J… It seems to be the natural environment for an album that talks about freedom, the journey necessary to release what you carry deep in your gut. And she made a dramatic impact, again. Getting back to her roots, playing with the limits (of course), but this time with rumba as the star. It is a rumba that is deformed, that jumps around and sticks to any style it can. The production work of David Rodríguez (BEEF, LA ESTRELLA DE DAVID, LA BIEN QUERIDA) has been key on this album.
The path is still being carved, and the unkowns are exciting, stimulating, extremely fun. It is such a pleasure and a privilege to be able to witness and take part in this career that will definitely hold a special place in the history of music made in this country.
2020
13/03/2020
SOLEÁ MORENTE: "Lo Que Te Falta" LP/CD
The new album from Soleá Morente, produced by David Rodríguez, follows that rule about third albums: third albums are for reaffirmation, maturity, development. And, for the first time, Soleá herself has taken the lead role on songwriting for some of the songs on the album, which lets off exotic, rooted aromas but with an absolutely exceptional and marvelous sense of pop.
Soleá, who won the 2020 El Ojo Crítico award from RNE for Modern Music, is living one of the most intense and inspired moments of her life – not just musically, but also as an actress; in 2019, she participated in the movie "The August Virgin" by Jonás Trueba and now in 2021 we can see her in the Movistar+ television show "Reyes De La Noche" and in the movie "La Novia De América" by Alfonso Albacete. And that's not all – she is also making her debut as a television host along with Miguel Poveda, with whom she has spent the last few months recording "Caminos Del Flamenco", a geographical and musical journey that will show viewers the flamenco of today, and which will be aired in 2022 on TVE's channel 2.
2021
19/05/2021
SOLEÁ MORENTE "Iba A Decirtelo" Single and video-clip
The new songs from Soleá Morente are completely her own; for the first time in her career, she is presenting an album composed entirely on her own. This work, unexpectedly, turned out to be a delicate collection of shoegazing and ambient pop songs, that can make us think of THE CURE as much as of BEACH HOUSE, of Camilo Sesto and Cecilia, of CIGARETTES AFTER SEX and THE WAR ON DRUGS, of COCTEAU TWINS and Sufjan Stevens, but with the unmistakable touch of her voice (which is already a personality trait in and of itself) and that has a knack for those melodies that drink from the great Spanish pop classics of the 70s. Once again, she is breaking ground, exploring unknown territory, shattering expectations, carving out her own path, and letting herself go with the flow. The album is a journey into the past to find herself in a new, different, unexpected present, which shines a light on this past incombustible 2020. Her new album, "Aurora Y Enrique", is going to be a new landmark, a new chameleon-like twist in Spain's own Bowie, a reflection on her parents to find herself as a new being full of essential love.