30/06/2017
FITNESS FOREVER: Release the 7" single "Canadian Ranger", an advance of their third album "Tonight"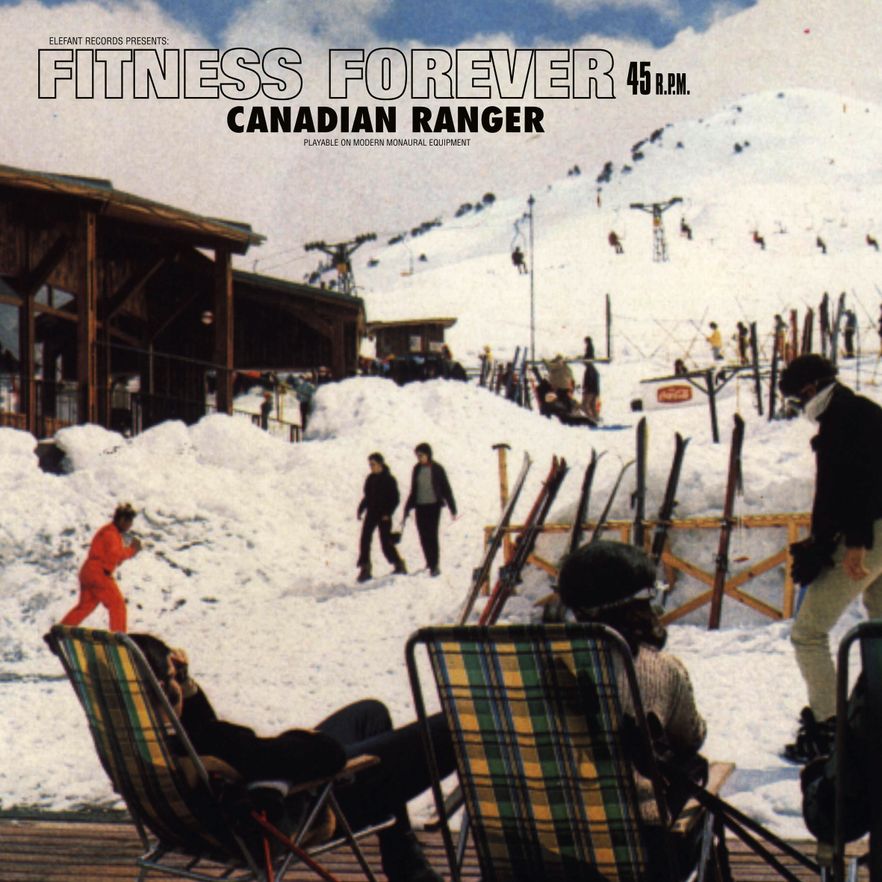 If we broke the big news about FITNESS FOREVER's new album "Tonight" a few weeks ago, now we have "Canadian Ranger" in our hands, the second single from what will be their third and highly anticipated album. We already told you this super numbered-limited-edition, 250-copy, 7" vinyl release would quickly become a gem on the shelves of corresponding music lovers.

The first time we heard "Canadian Ranger" our jaws dropped. Stupefied. Amazed. There are very few songs like this one, these days. Because "Canadian Ranger" is an eternal song. Universal. The syncopated rhythm, the lyricism of the strings, the melodic play between major and minor chords. This would definitely be included on an ABBA greatest hits album, on a list of the best Diana Ross songs, in the BEE GEES' pantheon, and in all of Guille Milkyway's majestic nocturnal DJ sessions. Nicoletta Battelli's voice here is inspiring like never before. The Italian-disco touch with the synthesizers gives it a captivating personality, like a dream. An instant classic.
And to top things off, the B-side of this single is another stroke of genius, this time with Italian roots. It is a previously unreleased track that will not appear on the album. "Nico" goes back to the more cinematographic music of FITNESS FOREVER, reminding us in equal parts of the movies of Jacques Demi and Blake Edwards, of Truffaut and Godard. The clavichord, the vocal fluidity (did we hear Elis Regina sing?), the omnipresent strings. A delicacy.

This is definitely a solid, marvelous release, a numbered limited-edition with two unique, marvelous songs. We are impatiently awaiting the moment to give you "Tonight" in full, so you can enjoy it completely.