14/05/2020
CHAVALES "Ey, Que Estoy Aquí" Single Digital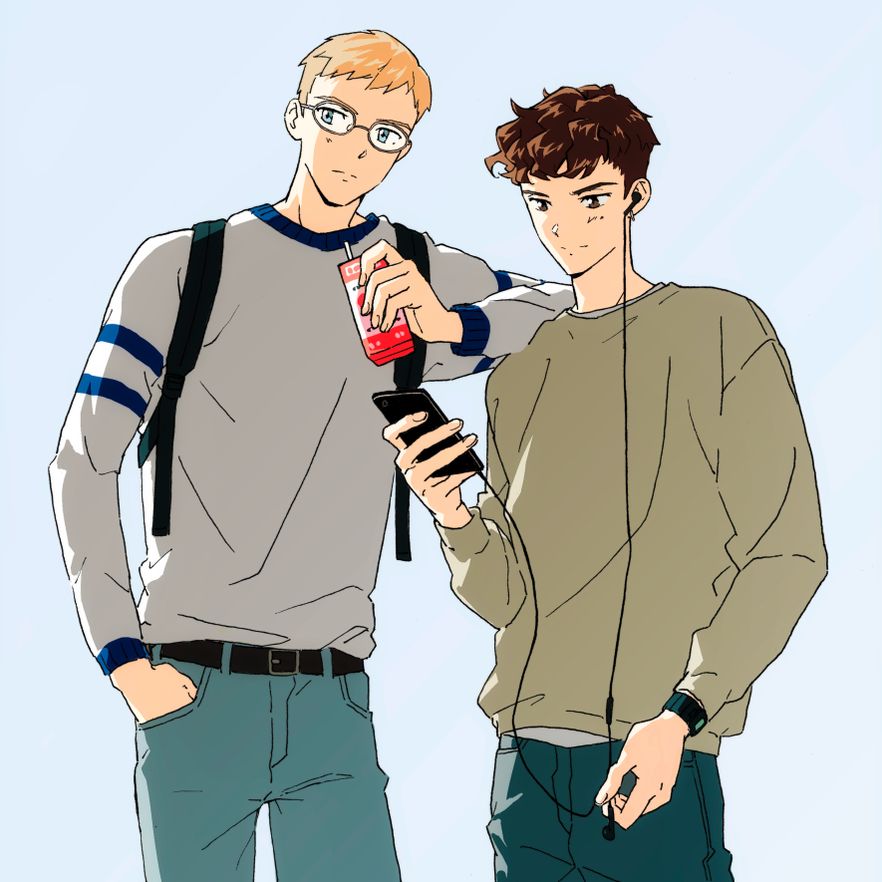 TRACKLIST: 01 Ey, Que Estoy Aquí
A few months ago, we talked about the birth of a new and refreshing Spanish synth-pop duo, CHAVALES, formed by Daniel Rodríguez (DANIEL DANIEL, EL BUEN HIJO) from Mallorca and Javier Paredes from Extremadura. Since then, we have not stopped receiving new things from them. All of them are tasty and seductive, playing intelligently with current and past references, tearing down walls and creating multicolor universes.
We now have their newest Digital Single, produced by Daniel himself and mixed by Martín Spangle. "Ey, Que Estoy Aquí" is a catchy, danceable, juvenile and exciting song. The thing is, CHAVALES bring back the sound of the first steps of ÚLTIMA EMOCIÓN, LA MODE, THE HUMAN LEAGUE and ESTACIÓN VICTORIA, but evoke the spirit of new Spanish pop groups like CABIRIA, Yana Zafiro, AUTO SACRAMENTAL and Stephen Please. What's more, this release comes with amazing audiovisual work. The cover is an illustration by Lia Marín, an anime and manga fan, especially influenced by Yoshiyuki Sadamoto. The illustration would be the Japanese version of our two protagonists. And we stay in Japan for the video, where Raquel Calvo (who directed videos for GIORGIO TUMA, TRONCO or LOS BONSÁIS) entertains us by creating an 80's videogame esthetic (KONAMI style) with absolutely incredible visuals.

We released their first Digital Single just a few weeks ago and we already have their third release in our hands. Once again, it's hot, playful, and tremendously fun. CHAVALES are going to be around for a while.