Biography
We are in the midst of an intense period of releasing new groups here at Elefant Records. Our collection "New Adventures In Pop" is on fire, and this is without a doubt proof of the effervescent Spanish pop scene. The latest new thing is a Digital EP with four songs from the duo CHAVALES, formed by Daniel Rodríguez from Mallorca and Javier Paredes fromExtremadura. They met in Madrid after Daniel was working on his solo project (DANIEL DANIEL) and Javier had a big collection of lyrics written.
LINE UP:
DANIEL RODRIGUEZ: Guitar and vocals / Palma de Mallorca
JAVIER PAREDES: vocals and keyboard / Mérida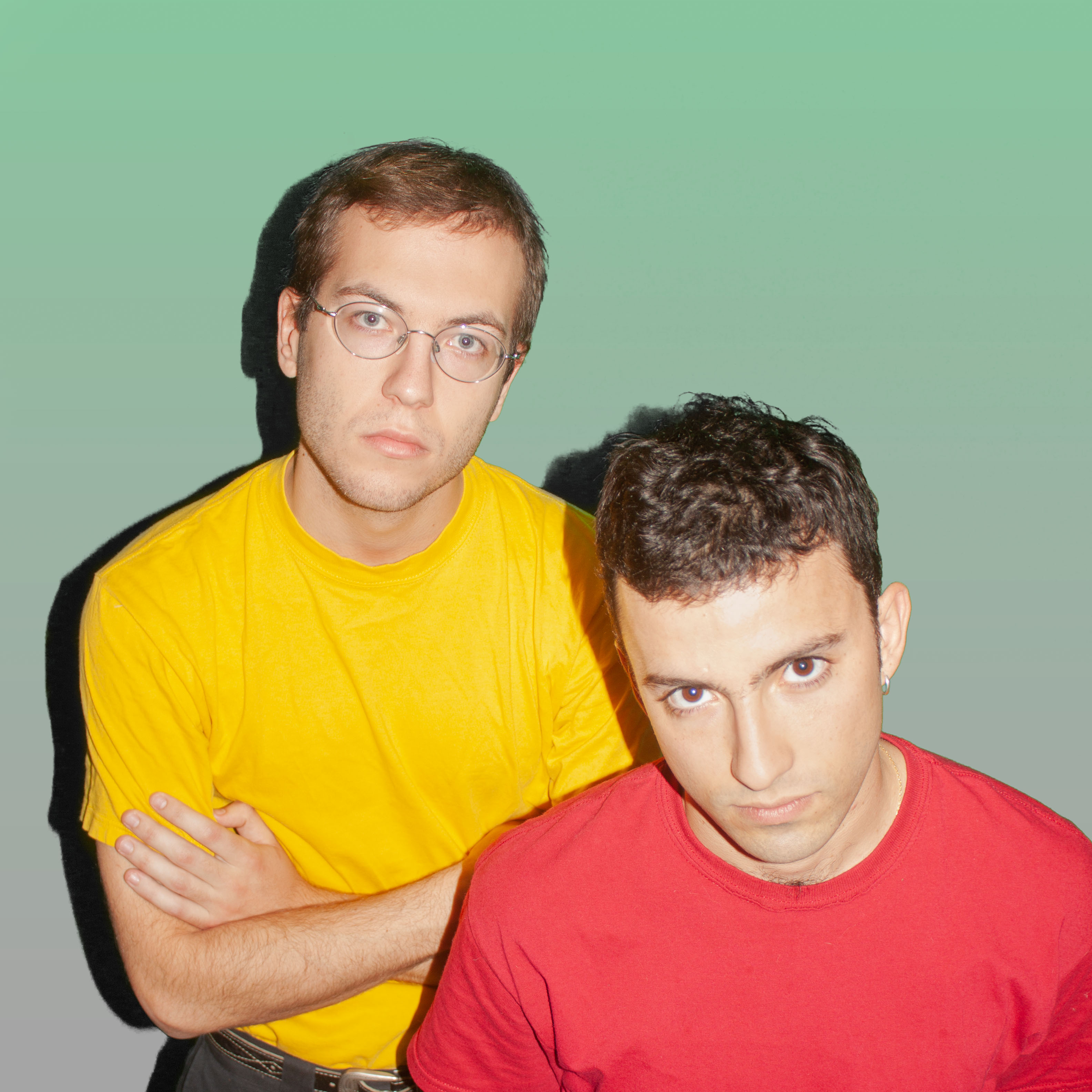 That's how, thanks to Martín Spangle's (producer of the Mini-LP "Movidas" by CARIÑO) participation on technical controls, they were able to develop the songs that make up this first eponymous release.
Their sound is highly danceable electronic pop, but at the same time it is elegant, knowing how to perfectly mesh sounds of the past and the most current sounds, with daring, carefree, clever lyrics. On "Empieza El Plan" we can detect echoes of PET SHOP BOYS and the bold lyrics of LOS PUNSETES. "Las Plantas De La Terraza" moves closer to some of today's tremendously addictive commercial music like Robyn or CHARLI XCXor ultra-indie groups like TV GIRL, CLAUD and BOY PABLO, but it also gives us a taste of the well-done elegance of the peppiest ORANGE JUICE. This song is also the star of their first video, an audiovisual work directed by Diego Jiménez (AXOLOTES MEXICANOS, CAROLINA DURANTE, CARIÑO, LA BIEN QUERIDA, NEVVER...) where we can see the protagonists obsessed with knowing everything about the botanical world. The deep bass and the dense keyboards of the nocturne "Me Conformo" reminds us of ELECTRIC YOUTH, with hypnotic choruses that are also tremendously catchy. And "No Me Lo Creo" closes this first release with nods to reggaeton and the music from video games.
This is a group whose path should be followed closely. Tropicalism, latin echoes, Spanish eighties new wave and 8-bit music make up this juicy and tremendously imaginative cocktail. When you hear these songs for the first time, you know that you want to learn the lyrics as quickly as possible so you can sing along at the top of your lungs.
2021
28-04-2021
After the magnificent reception of their first primer Mini-LP, "Tu Foto En El Techo", CHAVALES have kept up with their hyperactive songwriting activity, and without barely a moment's rest, they already have the first advance for what will be their next album. "¿Por Qué A Mí?" stays within the fast, playful synth-pop parameters, and they are now seasoning them with nervous guitars that give the music a touch of punk that suit it perfectly. The result is a new triumph to dance out of control to, where Dani and Javi continue to live stories full of intense moments of coming together and falling out. A shot of overwhelming energy, a song that resuscitates the most fun spirit of the 80s, with a brilliant and catchy chorus and lyrics about love and desperation that are in perfect contrast.

And once again they have collaborated with Silvia Coca, who was in charge of the cover art and the video, where we can see our protagonists in constantly tense situations: kidnappings, chases... All with a truly outstanding VHS esthetic.
10-09-2021
They are back with a new digital release: "La Conversación". The song that gives us a sneak peak at the paths their new compositions will take, on the way to their second album. Guitars take on greater protagonism, along with atmospheric synthesizers that mark the melodies that are as addictive as ever, and those trademark lyrics about everyday relationships and related frustrations and collateral damages. "La Conversación" talks about seeing someone with whom you used to share your life with at some point in time, but who is no longer a part of it: nerves, insecurities, but above all, certainty. What happened then won't happen again. Just over two minutes. Straight to the heart :(
To go with the release, we have a dark, disturbing lyric video full of eighties-style textures and fonts. It was directed by Iván Alarcón (who co-directed the video for EVRIPIDIS AND HIS TRAGEDIES' "Melancholia"), who in addition to directing is a regular in charge of wardrobe and costume design, be it for indie groups like EL BUEN HIJO, TRONCO, NOVEDADES CARMINHA or for CHAVALES themselves, as well as for mainstream artists like Dua Lipa, C. TANGANA and Rosalía. This is a new step in a trajectory that doesn't stop taking our breath away. Something that we love to feel right in the middle of the dancefloor.
12-11-2021
After "¿Por Qué A Mí?" and "La Conversación", CHAVALES are giving us a new song in advance of their imminent new album. And once again, they go straight for the hit, with no second thoughts. "No, No Y No" is a new example of synthesized punk-pop, of immediately catchy choruses with eighties echoes, of lyrics full of spite and character. The song builds slowly, introducing elements until it takes off toward the final culmination. The cover art and video that go with the advance are the work of Neelam Khan Vela, a photographer from Barcelona, who has been behind portraits of people like Alex Turner, Mac De Marco, THE PARROTS, and who has toured with people like Amaia, HINDS and THE ORIELLES. Born in Ronda, she grew up musically in Barcelona, but when she was 17 years old, she moved to London where she studied photojournalism. Not long after that, in Glasgow, and now in Berlin, she has broadened her horizons toward the video, collaborating with groups like EL ÚLTIMO VECINO. In this case, she shows us Dani and Javiperforming with a clear seventies style, reminding us of bands like the BEE GEES or musicians like Elton John. We are counting the days until 2022, when CHAVALES' upcoming full-length is finally here.