27/05/2009
The British festival Indietracks is paying homage to Elefant Records for our twentieth birthday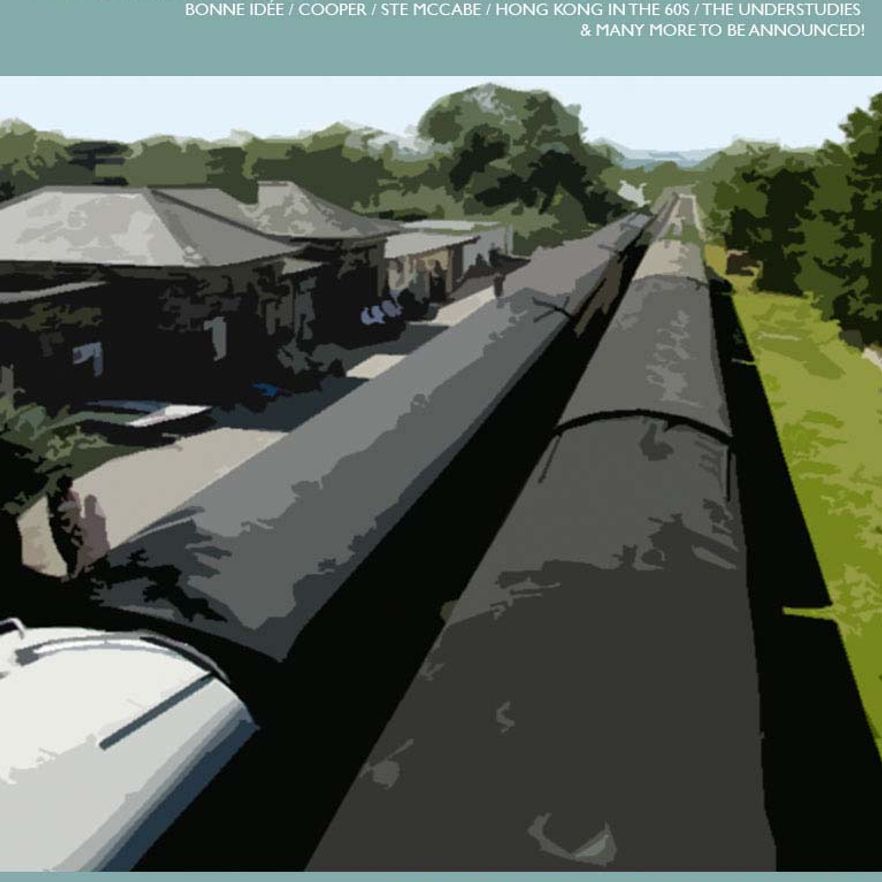 The British festival Indietracks is paying homage to Elefant Records for our twentieth birthday, giving us control of the organization of the main stage as a present. Indietracks, whose third edition will take place July 24th, 25th and 26th in an old railway station in Butterley (Derbyshire county), has turned into a worldwide, can't-miss event for fans of the best of indie pop, having brought such bands as Darren Hayman (HEFNER), THE WEEDING PRESENT, COMET GAIN and LOS CAMPESINOS! to previous editions. This year the leap in the festival's importance and size is considerable, with a total of five stages and an incredible quantity of bands and DJs. That's why Elefant has been so conscientious (and this is the first time an independent Spanish label organizes a stage at an international festival) to choose unforgettable names, many of which are still unrevealed surprises, including a headliner. Among a mix of bands from the label, friends, and suggestions that we have fallen irrevocably in love with and that have served as an inspiration for Elefant, twenty artists will play on the Elefant stage over the three days of the festival, and here we're telling you in advance about the first confirmations: CAMERA OBSCURA, AU REVOIR SIMONE, BMX BANDITS, Rose Elinor Dougall, THE FRANK & WALTERS, FITNESS FOREVER, THE SCHOOL, Nick Garrie, LUCKY SOUL, SPEEDMARKET AVENUE, COOPER, LA CASA AZUL (in their only concert this year), COLA JET SET, SUCRETTE, TENDER TRAP and MODULAR . The festival has already become an important event thanks to its unique personality, which has turned it into a necessary meeting-point for fans of immediate and enduring melodies, for followers of a form of music that needed to have its own event, and that this year makes Elefant Records the indisputable star. An event you can't miss, because they're going to be, without a doubt, tremendously special dates, something to remember, and a huge celebration for all the label's fans, with groups coming from all over the world.
More information can be found on the festival's website: http://www.indietracks.co.uk/. Tickets are 55 pounds for the whole weekend, and day passes are 30 pounds per day (Friday passes are only available if you buy the weekend pass), and they can be bought from the festival website or from Ticketweb: www.ticketweb.co.uk.
One of the singers who has had the greatest impact on us these last few months has been Rose Elinor Dougall, previously part of the trio of girls who sang in THE PIPETTES, yes, that's right, the ones who we got so excited about Monday mornings and Saturday nights. Rose just released her second single, her first with Elefant, "Start/Stop/Synchro", and it's the center of attention in all of British media, with its direct and elegant, fun and exciting pop.
AU REVOIR SIMONE have also tamed our hears with the precious electronica, full of absolutely perfect pop, like what filled that exclusive Elefant single "Summer Lines", as well as their various albums. The evocativeness of their textures and the beauty of their melodies are indubitably a current musical landmark. Their show might be one of the most interesting of the whole festival.

One of our most recent discoveries, SUCRETTE, is a delicious Japanese band with luminous and danceable pop, a model of truly catchy Bubblegum that will win you over in no time as it did with us, thanks to their wonderful "Bon Voyage".
We are really pleased to have friends like Amelia Fletcher (Ex TALULAH GOSH, HEAVENLY and MARINE RESEARCH) on our stage with the renewed TENDER TRAP, and a very special repertoire.
Tracyanne Campbell will also always have a place in our hearts, and CAMERA OBSCURA is one of the most important bands in Elefant's history, having given us landmark albums like "Let's Get Out of This Country", "Underachievers, Please Try Harder" or "Biggest Bluest Hi-fi". Each of them represents an unconditional love story for us. Having them as headliners on our stage is an authentic pleasure.
And while we're talking about Scottish geniuses, we have to mention the inimitable Duglas T. Stewart. He has represented a way of understanding pop for more than twenty years, admired by people like TEENAGE FANCLUB, BELLE & SEBASTIAN and more (also by Kurt Cobain), Duglas and his BMX BANDITS have left small gems on our label throughout their career, and recently, an EP and a compilation full of some of their best songs. Who will play with him on stage? That's a question that can only be answered in Butterley.
Another one of the mythical British bands that have formed a part of Elefant Records' history is THE FRANK AND WALTERS. An album like "Trains, Boats and Planes", a total classic, and the subsequent albums, like "The Grand Parade" or the most recent "A Renewed Interest and Happiness", are very powerful reasons to give in to Ashley Keating and Paul Linehan's powerful pop. An important and necessary dose of energy for any festival.
Some of our latest offerings will also be at Indietracks: Argentina's MODULAR with their spatial pop and sci-fi and psychedelic tendencies, half-way between LE MANS and STEREOLAB, who bring with them their solid new album, "Fantasías de Un Robot Psicodélico", a compilation of the almost 10 years that they've been writing sunny and positive melodies like no one else; or Italy's FITNESS FOREVER, one of the most impacting surprises on the international indie scene, whose album "Personal Train" is full of solid, immense, colorful, unrepeatable pop. Without a doubt one of the brightest gems we've released in recent years. Or, THE SCHOOL, the most recent great band from Cardiff who, after a collection of singles and EPs of dazzling fifties-pop, are definitely finishing, with Ian Catt (SAINT ETIENNE, TREMBLING BLUE STARS, SHAMPOO, THE BOO RADLEYS, Kahimi Karie, THE FIELD MICE), that album we've been so anxiously awaiting.
It will be nothing less than an honor to be able to enjoy the musical return of Nick Garrie, after having written "49 Arlington Gardens", with the help of illustrious names from the Scottish scene like Ally Kerr, Norman Blake and Duglas T. Stewart himself (will he get onstage with him?). An album that shows the work of a forty year-long musical history, and that incredible, damned and impossible-to-find album, "The Nightmare of JB Stanislas" (1970). It promises to be one of the biggest concerts of the festival.
It will also be an honor to receive LUCKY SOUL, who are already preparing a sequel to that marvelous "The Great Unwanted"; anyone who saw them on their Spanish tour last year will already know how fantastic their live shows are, where their sixties soul-pop gains energy and electricity.
We couldn't leave Sweden out of our line-up, with one of their most attractive recent representatives: SPEEDMARKET AVENUE, whose "Way Better Now" has surprised listeners everywhere: single of the week on Q Radio, nominated for the Notodo prizes, admired by Steve Lamacq (BBC)... Their capacity for bringing together distortion and melody, evocation and intensity, melancholy dreams with indisputable hits, has made them one of the most admired groups by pop fans.
And as if it could be any other way, the Spanish troupes are also going to conquer the islands: Guille Milkyway will offer LA CASA AZUL's only concert this year, Alex Díez with his COOPER will land with their "AEROPUERTO", just as Felipe and Ana will do with their COLA JET SET and their "Guitarras y Tambores". We couldn't leave out some of our best bands in such a special celebration.
All in all, as you can see, it's going to be a very special event, unique in the international panorama that needed a festival dedicated entirely to indie-pop, a meeting place for its lovers and fans, an unrepeatable party. Don't miss it!