02/09/2022
BUBBLE TEA AND CIGARETTES "There's Nothing But Pleasure" LP/CD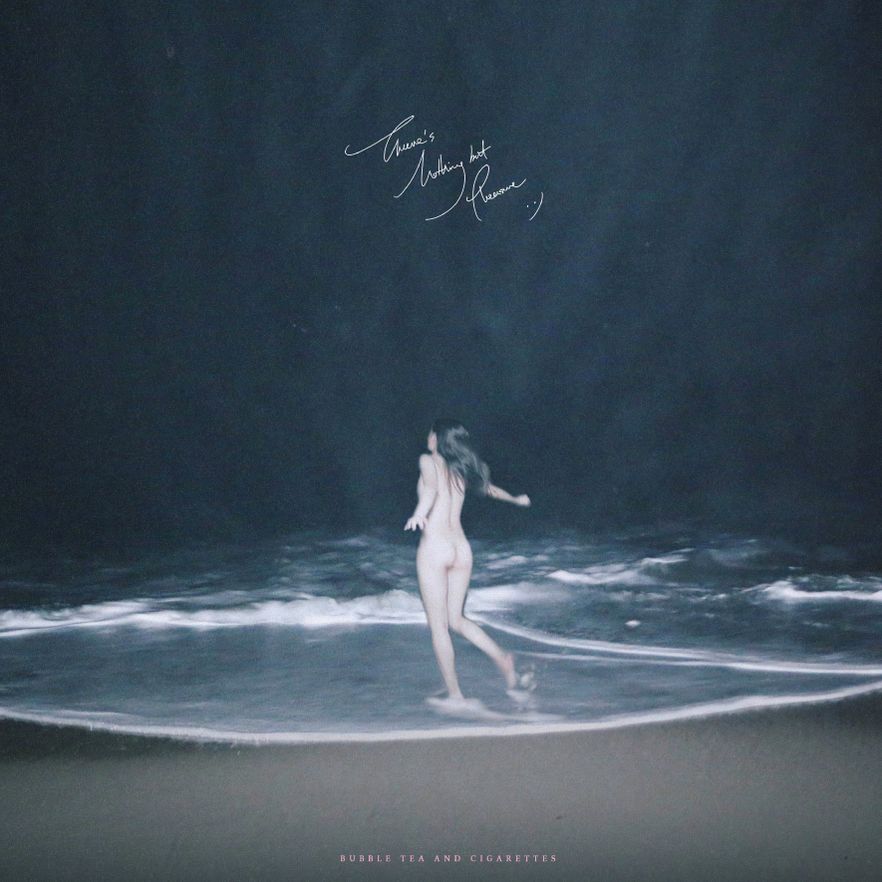 TRACKLIST: 01 There's Nothing But Pleasure 02 Go Downstairs To The Blue Moon, Buy Some Fried Chicken 03 Santa Monica 04 Cigarette Butt 05 Liz 06 He Asked Me To Quit Smoking 07 Leap 08 5AM Empanada With You
In a world of immediacy, speed, and the here and now, we seem to have lost the trail of those music groups that caress you, that cradle you, that feel like they accompany our sadness and turn it into something beautiful. What groups like GALAXIE 500, RED HOUSE PAINTERS, LOW, COCTEAU TWINS, MAZZY STAR, or more recently CIGARETTES AFTER SEX, WARAHENEGE and Joni do. That's why we listen to each new song from BUBBLE TEA AND CIGARETTES like a gift, an opportunity, a narcotic journey to the deepest part of our feelings. That's how we have experienced each of their five singles that have been released over the past year or so, and now it's time to really celebrate, because the time has come for Andiand Kat's first album, "There's Nothing But Pleasure".
This is a very special release, both on vinyl, CD formats and digital, which includes those five singles and three marvelous previously unreleased tracks. The album delves deeper into the preciousness that can be found in silence, of the magic of slow tempos, that seem to beat at the same pace as our heart. Where Andi and Kat's voices, the reverb, the delays, the crystalline guitars all create a false sense of fragility, that everything could break at any given moment, of containment, and of course, of emotion. The violins on "Cigarette Butt" (exciting); the martial rhythm of "He Asked Me To Quit Smoking" which reminds us of some of the saddest moments of Dusty Springfield; the desertic evocation of "Santa Mónica" that Chris Isaakwould have loved to have written. The melodic perfection, that guitar arrangement and the impossible title, "Go Downstairs To The Blue Moon, Buy Some Fried Chicken", the fifties spirit of "Leap", the dreamy nostalgia of "Liz" and the surreal feeling of "5AM Empanada With You". With nocturnal themes, and where cigarette smoke seems to take on a sonic quality, full of hedonism, the songs also benefit from the great mixing work of Anthony "Rocky" Gallo (Norah Jones, Cat Power, THE XX, CIGARETTES AFTER SEX, THE KILLERS, THE CLIENTELE…) and the mastering of Greg Calbi (Stevie Wonder, John Lennon, David Bowie, TAME IMPALA, ARCADE FIRE, St. Vincent, PERFUME GENIUS, BLONDIE, Aretha Franklin).
And that "There's Nothing But Pleasure", where they pull out their most spatial facet, evoking a cosmic Francis Lai and his marvelous soundtracks, or a fully effervescent BEACH HOUSE, a tour de force that builds up almost without our realizing it, and in just three minutes places us at the edge of a cliff. We look down and everything is so pretty. We can't give up. We have to jump, and fly, and hit play again, without realizing that we have already done it. Because beyond the typical association between sadness and slow tempos, they show us pleasure, a sense of humor, dreaminess, and so much beauty. And that is something that very few know how to give.
And of course, after enjoying the narcotic effects of listening to the album, you can enjoy all the videos they have released these months with their various singles. There is another exciting journey in them.