04/03/2022
AMOR BUTANO: "Alicia" Digital Single and Video-Clip Mini-lp Advance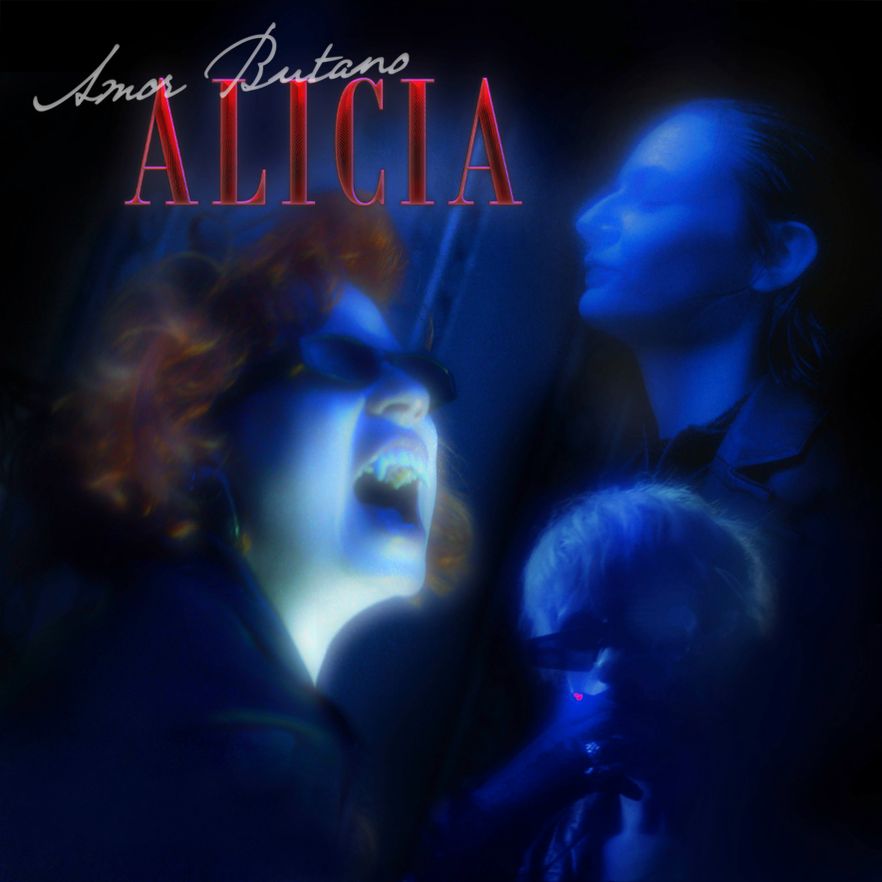 The new Digital Single from the Valencian trio AMOR BUTANO confirms what we've been thinking since those solid hits, "Tifón Salinas" and "Esta Era", their first releases on Elefant Records, came out. The band formed by Raquel, Sara and Diego has a real knack for melodies and arrangements, taking New Wave to new heights in the context of Spanish electro-pop, hitting incontestable bull's eyes and blowing up the dance floor. Their open, carefree attitude contrasts perfectly with the psychedelic vitriol of their lyrics. And "Alicia" is the perfect example. A sequencer keeping the beat, a perfect melody, amazing lyrics, references to Lewis Carroll's "Alice In Wonderland" (Sara's favorite book). Connecting memories of breakups and past relationships with events that happen in the book, creating an imagined world, a kind of parallel reality where you can hide when painful situations arise. That "¡Cruza!" (Cross) that is a statement of intent, an ode to escapism, to a split from reality, to refusing responsibilities and impositions associated with being a grown up.
And to visualize all of this, there is nothing better than the outrageous video by Javier Artigas. The protagonist, our "Alicia", is a vampire who misses her previous life as a regular person with her partner. But once she gets it back, she accidentally loses it all over again, realizing that ultimately, she's not sad about it. Chronic dissatisfaction, repeating behavior patterns, indolence and spite, leaving behind a trail of blood, fangs, and cynical dark humor.
This song prepares us for the imminent arrival of their first Mini-LP, "Ultravioleta", which will be released as a limited-edition (violet colored) vinyl as part of our "New Adventures In Pop" collection, which is perfect for such a fresh and addictive sound. In the meantime, we are getting our dance moves ready with "Alicia". We're going to need to be ready.