19/02/2016
THE SCHOOL: Vinyl re-release of their first album, "Loveless Unbeliever"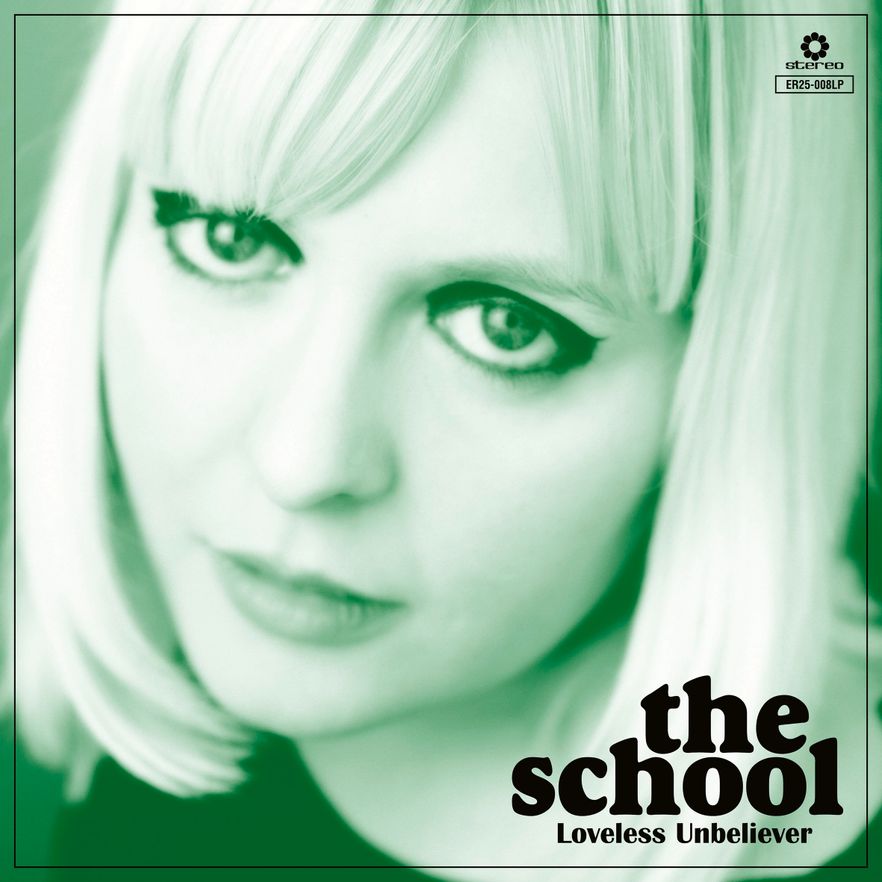 Continuing with our planned re-releases in honor of Elefant Record's 25th anniversary, this time we have the debut album of Wales' THE SCHOOL, whose "Loveless Unbeliever" will be re-released as a 500-copy limited-edition vinyl, changing the red color of the original for green, both for the album cover as well as the vinyl color. Another coveted out-of-print album from Elefant is coming back into circulation in limited edition.

In that not-so-far-away 2010, THE SCHOOL were already one of the most promising new groups. With two magnificent singles like "All I Wanna Do" and "Let It Slip" in 2008, they made fans of groups like THE PIPETTES, CAMERA OBSCURA, and LUCKY SOUL focus on them, and the arrival of their first full-length was anxiously awaited. And when the album arrived in stores, it confirmed what those singles promised: ultra-melodic songs, agile and deliciously pop arrangements, chu-chu-ruchus and para-papas, prodigious wind instruments, and heavy echoes of the girl-groups of the sixties that we love so much. With the production work of the still totally essential Ian Catt (SAINT ETIENNE, TREMBLING BLUE STARS, THE FIELD MICE, SHAMPOO, THE BOO RADLEYS…), the group from Cardiff give us songs like "Valentine", "Is He Really Coming Home?", "I Want You Back" and "Hoping And Praying", which we were already saying back then were unquestionably going to become an irresistible part of an unforgettable repertoire.

What's more, with this limited re-release, two extra songs are included: "Tell Me" (which was included on the compilation album "Space Escapade (Aventura Espacial) Unit 1 - Destination: Pluto Sector 68") and "Can You Feel It?" (B-side of the "Hoping And Praying" single, which was released after the album).

Maybe enough time hasn't passed yet for us to realize how great "Loveless Unbeliever" really is, an album that made it half-way around the world, that was included on hundreds of best-of lists of the year, and that was mentioned and collected by some of the most prestigious media and personalities in the music world and in the cultural world in general. Listening to it again definitely comforts and stretches the echoes of its memory, where its songs continue to grow, day by day.