06/12/2019
THE SCHOOL: "Christmas EP" Digital Single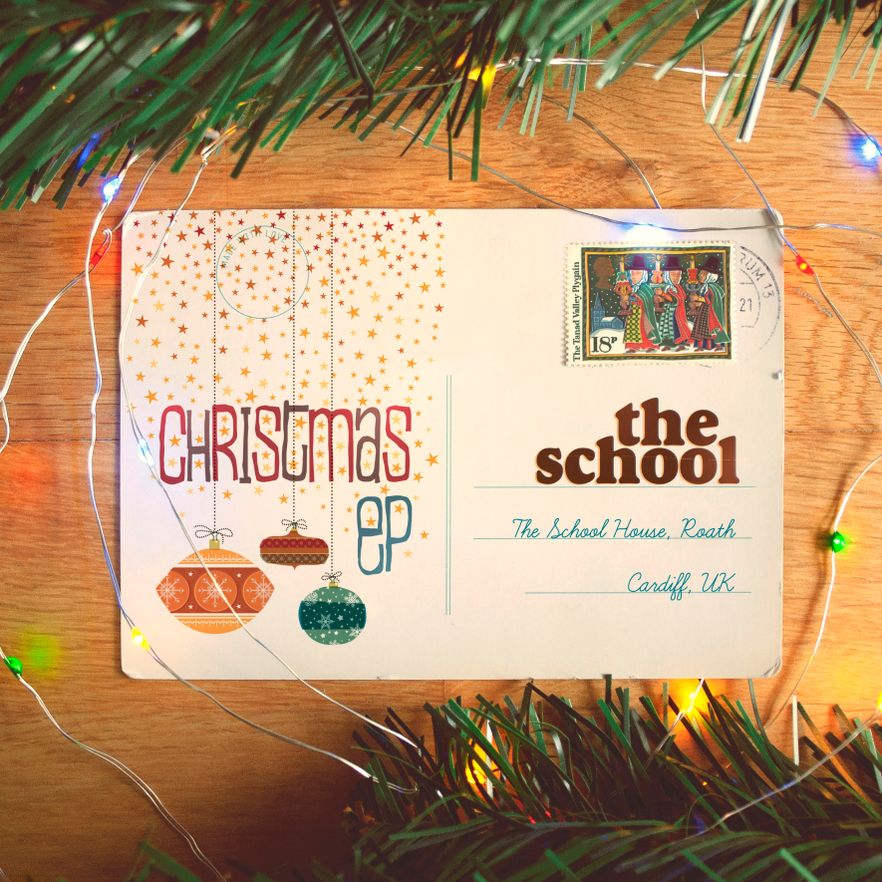 We were absolutely impatient. We haven't had any news about THE SCHOOL for a long time, but now they are finally back with an EP with three Christmas songs, at exactly the right time and in the best possible way. These songs play with the forced happiness associated with these holiday dates, to give them a touch of bitterness and loneliness, and remind us why they have broken our heart so many times over the years.
But things begin with a surprise. "Happy Christmas (Don't Tell Me It's Over)" is a mid-tempo punk-pop smash, full of great melodies and vocal harmonies, with a dirty, distorted sound somewhere between THE AISLERS SET, RAMONES, ALVVAYS and THE SHOP ASSISTANTS. Making the most of the holiday wishes to anxiously hope that the feared abandonment does not happen on such important dates. Liz wrote the song in just four minutes the night before going into the studio to record the Single. The chorus, as always, is impeccable.

"Shouldn't Be Alone For Christmas" goes back to the sound of girl-groups from the sixties, with Phil Spector's wall of sound and the best arrangements, on one of the best songs with Harri and Liz doing a vocal call and response, and the whole group enveloping us with those celestial choruses. This also happens on "It Won't Be Christmas Without You". Evoking the best of THE SUPREMES and THE RONETTES, with that collection of absolutely delicious arrangements and so full of elegance, they make us feel the emotional, bittersweet feeling of loneliness these dates come with, dates that make us think of those who are no longer with us. It is impossible to hold back the tears.
For this occasion, the numerous group from Wales, in additional to the sweet voice of our beloved Liz Hunt, includes the collaboration of Harri Davidson (acoustic guitar), Kay Russant (violin), Kit Denison (drums), Andy Regan (electric guitar), Fran Dimech (trump), Ryan Cox (bass) and Steph Doble (violin).
This good news come to us from the Rat Trap Studios in Cardiff, where Tom Rees recorded these long-awaited songs. This Single means the return to the music scene for a band that has been the soundtrack of our lives for the last several years, and who will release their new album at the end of 2020.
TRACKLIST: 01 Happy Christmas (Don't Tell Me It's Over) 02 Shouldn't Be Alone For Christmas 03 It Would Be Christmas Without You