04/07/2013
THE MAGIC THEATRE: Release "I Got The Answer", advance single from their upcoming album "The Long Way Home".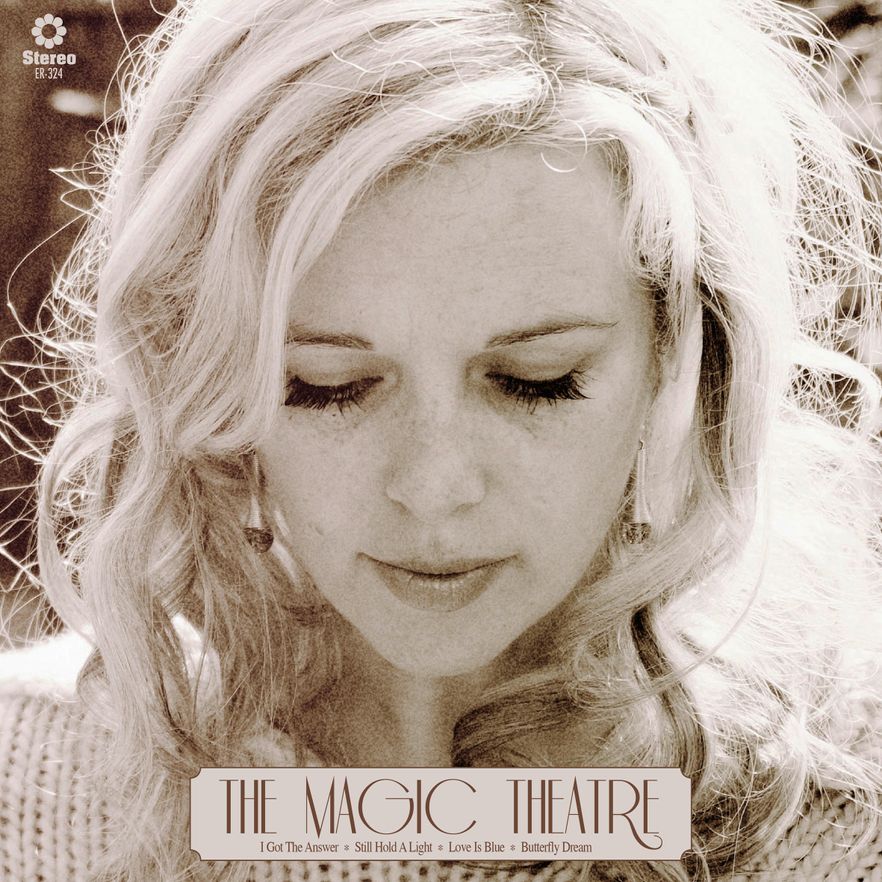 Release Date: 08-07-2013
SINGLE 7" [Chocolate Colour Vinyl] [Numbered Limited Edition of 500 copies] / DIGITAL SINGLE ER-324 • This vinyl includes a free digital MP3 download [320 kbps]

TRACKLIST: 01. I Got The Answer 02. Still Hold A Light 03. Love Is Blue 04. Butterfly Dream

In 2010, totally captivated by their debut album, we added THE MAGIC THEATRE to our Elefant family. After many months of hard work, and after giving us their delicious "Christmas Lights" for our compilation, "A Christmas Gift For You From Elefant Records", the moment has finally arrived for us to be able to enjoy their first release on our record label – this 4-song vinyl single, an advance of what will be their new album, "The Long Way Home", to be released this coming fall.
THE MAGIC THEATRE rises from the ashes of OOBERMAN, that British band that The Times and Radio One's Mark Radcliffe gave "single of the year" to, for "Blossoms Falling", at the beginning of the last decade. The founding members, Dan Popplewell and Andy Flett, have known each other since their school days and they've developed various projects together, though it wasn't until the end of the nineties when they began putting out albums under the name of OOBERMAN (with Steve Flett, Allan Kelly and Sophia Churney) that they began to receive public and critical recognition. Their three albums, "The Magic Treehouse", "Hey Petrunko", and "Carried Away" made them notorious on the British Isles; they even performed in the Glastonbury festival on four separate occasions. But, their activity begins to dissipate in 2006 and the band members begin to focus on their parallel projects. Dan and Sophia form THE MAGIC THEATRE and release their eponymous debut album in 2010, on which they develop a precious chamber pop, with delicious arrangements, full of luminous melodies and a lively, optimistic message.
And this single is the first recording news we have of the group since then. The title track that opens the single, "I Got the Answer", which will also be on their new album, is a demonstration of folk spirit with a catchy, explosive chorus that absolutely bursts with brilliant Brazilian percussion. Baroque pop topped off with arrangements and a tremendous instrumentation, with Sophia's sweet voice, which hides a tribute to life acquired through an accumulations of experiences and the need to live joyfully. "Still Hold A Light" starts off dreamily, mixed with violins overflowing with lyricism, and makes your spirit swell and your emotions rise to the surface, amongst echoes of THE LEFT BANKE, Laura Nyro, and Judee Sill. "Love Is Blue" (which will also be on the track list of "The Long Way Home") is a version of the song that André Popp wrote for Vicky Leandros when she represented Luxemburg in the Eurovision competition in 1967, and which Paul Mauriat later turned into a number 1 hit in the U.S. They are making their intentions clear, putting this precious song closer to the version that Claudine Longet made after Paul Mauriat's, with a renaissance pop spirit that reflects all the colors and feelings that love is surrounded by, like an Impressionist painting. Finally, "Butterfly Dream" is a delicate composition with crackling strings and smooth guitar arpeggios that evoke the elegance and fragility of the songs from Françoise Hardy's "La Question", released in 1971.
We are so excited to let you know the details about their second full-length, which will be released after the summer and which we assure you is going to be one of the greatest gems of the year. They're also one of the bands on Elefant Records that we see a most promising future for. In the meantime, we'll greedily enjoy this "I Got The Answer".