26/10/2021
SOLEÁ MORENTE "Ayer" Single and Short Film by Jonás Trueba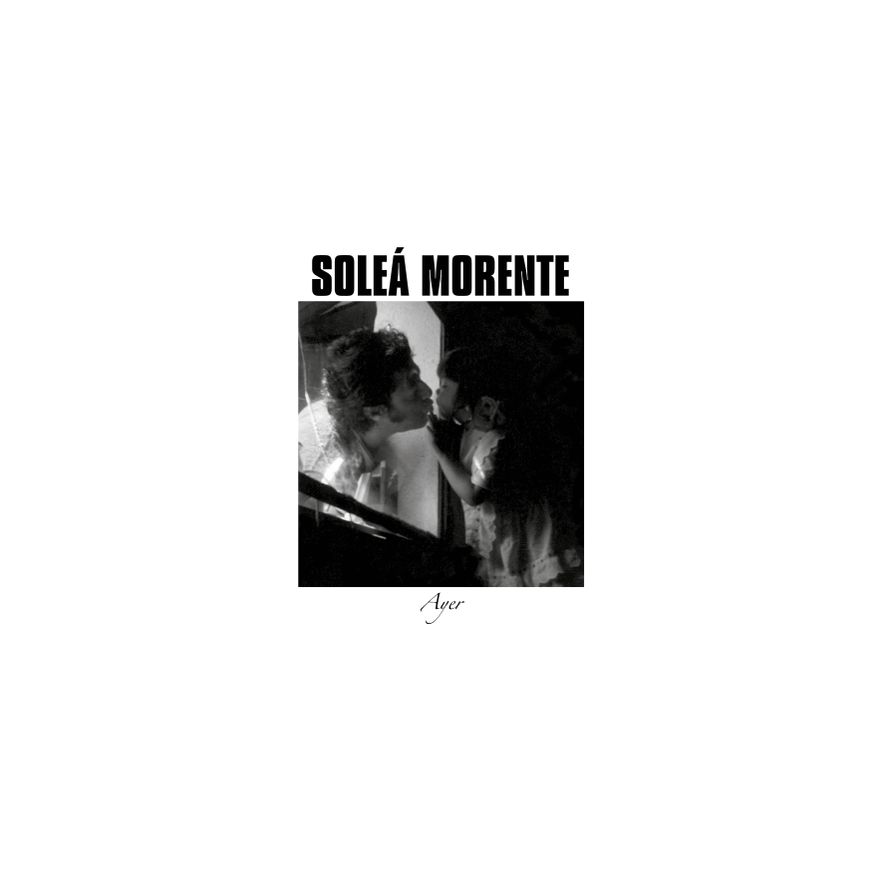 TRACKLIST: 01 Aurora 02 Ayer
The countdown is almost over; "Aurora Y Enrique" is almost here. This is an album that, with the title alone, is already making all of Soleá's fans tremble with excitement. That's why this last advance doesn't only have one song – it has two. And there's no music video. At least not in the normal sense. Jonás Trueba, the respected Spanish director who is currently riding the wave of success of his recent "Quién Lo Impide" (and whose philosophy has something to do with this document, and who already put Soleá in his movie "The August Virgen"), went to Aurora Carbonell's house to record the moment when Soleá told her mother what the name of her album was going to be, and when she showed her the first two finished songs: one that is named after her, "Aurora", and the second, related to it, called "Ayer".
Jonás himself describes his experience like this: "Soleá asked me if I wanted to do something with "Ayer", a song that I loved right away; but when I heard "Aurora", the song that comes before it on the album, I understood that there was a really strong connection between the two songs, the way one melts into the other, and I certainly wasn't going to be the one to separate them. They are two love songs, between Aurora and Enrique, between Enrique and Soleá, and, finally, between Soleá and Aurora… These are songs about spreading love and about spreading music and the flamenco style of singing. That's why I wanted people to be able to listen to it calmly, without illustrative images. It wasn't about interpreting or recreating the songs, but about going deeper into the listening and doing so with them, the two stars, through their bodies, their expressions and gestures, with the humility and vertigo of listening to oneself, with the internal contradictions when we have given birth to a new baby and we look in its eyes; when we are looking for our loved ones' approval and are nervous about what they are going to say to us… Getting all of these things into play, in front of a movie camera, was no easy feat for them. I am so grateful to them for letting me into their home, for giving me the gift of a moment of true emotion and of letting me capture it. Thank you also to Enrique Morente, who was there the whole time, watching over them and over all of us who are still here, trying to find our way".
This piece of cinematography was exclusively released this past October 20 at the inauguration of the 27th edition of the Granada Film Fest, the Granade-based festival dedicated to independent, arthouse films and young film-makers. It made all the sense in the world that this was released in Granada, the city where Soleá grew up and where the Morente family home is. Despite Jonás' words, it is complicated to explain this piece well. To start, it's difficult to classify – it's light years from being a music video, somewhere between the most existential realism and the most point-blank, cutting documentary. There are so many feelings, expectations, and fears in these few short minutes; emotions and stories that so many of us have witnessed from the shadows over the years… In those moments, a look is worth a thousand words. The light in Soleá's eyes, the way she looks away, shy, but full of life. The beginning of "Aurora" starts to play. Its solemnity, those touching choruses, the nakedness of the guitar. And then Aurora's gesture. She is reacting to her daughter, she understands that there is something special happening, that she is telling her with music something that can only be told in song. And then the music from "Aurora" spills into "Ayer". It's delicacy, the deep melancholy of a song that is close to shoegazing with crystalline, evocative arrangements, and that knows that it wants to touch the listener's soul. And we look at Aurora. We wonder what is going through her mind, her heart, the whole time. Each second is a story, a feeling, a puzzle we can't solve, a halo of sunlight pulling the truth to the surface.
And we'll tell you more things that happen in those few minutes. Because so many things happen. Some appealing. Others impressive. But the most beautiful things that happens in that scene that we could classify as "mundane" with what is basically a mother-daughter exchange (although really there is absolutely nothing mundane about it) are the things that are not out in the open. The non-verbal dialogue where they slowly find each other. The power and truth of the close-ups. The magic we have been lucky enough to have captured by the vampiric camera. And the absence. The paradox: it couldn't be left out; to betray the absence. We recognize it, we also couldn't hold back our tears. Pure beauty.