27/11/2020
SOLEÁ MORENTE "Lo Que Te Falta" Single and Video-Clip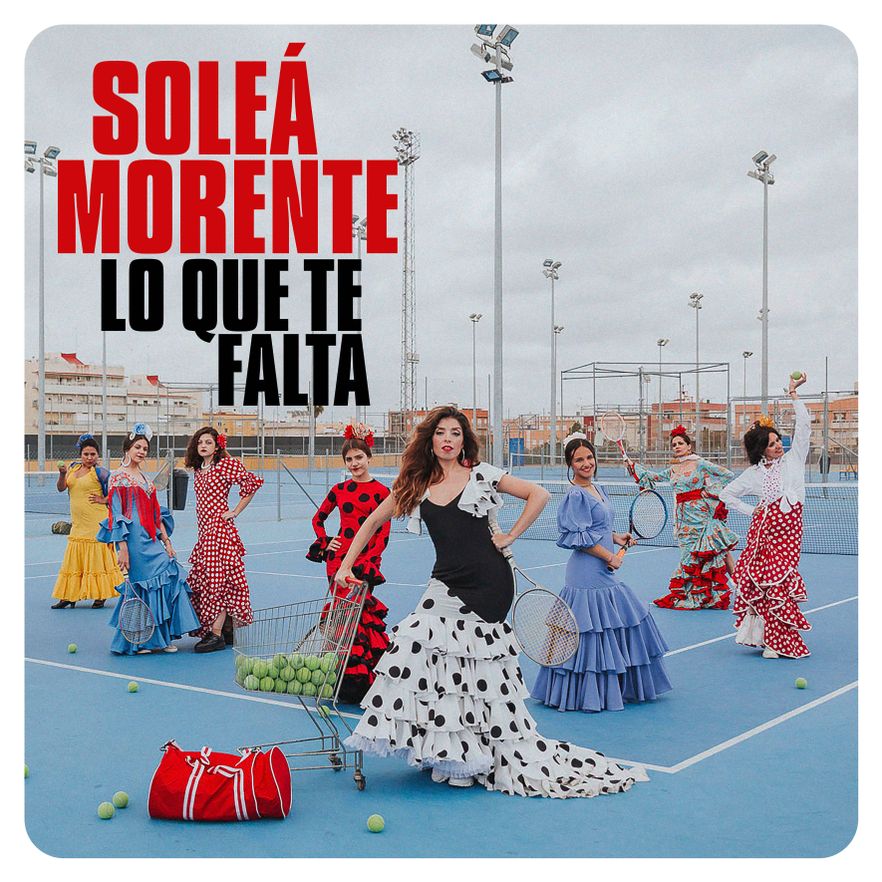 TRACKLIST: 01 Lo Que Te Falta 02 Imposible
This is a song written by Ana Fernández-Villaverde that burns in the voice of Soleá Morente. It is a video directed by Paco León and that includes the presence of Pilar Albarracín and the gymnast and acrobat Laura Díaz. It is quite a landmark, and we need to break it down bit by bit, for the release of the last Digital Single from the album that this song is the title track of.

"Lo Que Te Falta" was the first album Soleá Morente released with Elefant Records, and it could not have had a better response from the press and public. The album was supported by and involved the majority of the top brass of the indie scene, like J (LOS PLANETAS), David Rodríguez (LA ESTRELLA DE DAVID) and Ana Fernández-Villaverde (LA BIEN QUERIDA), who all write and play with some of Soleá's regular collaborators. Specifically, Ana wrote the title track for the album, the star of this single, and probably one of the songs that has made the biggest impact we have heard in a really long time (we would have to go back to some of her father's more vanguard and noise-styled music). Capable of uniting the flamenco quejío (a way of singing pain) in all its intensity, with the noise of indie-noise, making way for a highly charged, emotional cocktail that is tough to beat.

Paco León does not need much introduction either. Originally from Seville, reaching national success after participating in the television show "Aída", he alternates between acting and directing, both movies ("Carmina or Blow Up", "Carmina and Amen" and "Kiki, Love to Love") as well as shows ("Arde Madrid", which won awards in the Feroz awards and the Platino awards). And he wanted to take the lead in a very special video. To top things off, we have Pilar Albarracín, the artist famous for her daring and captivating performances, and who has exhibited videos, drawings, collages and photography in the world's most important museums. The work of this artist is characterized by its take on Andalusian culture, delving into its symbols and in the life and role of women in that society.
And this is where the combo becomes magical, and everything comes together. Paco León wants us to reflect on the weight that women carry, and there is no better representation of that than a flamenco dress. It is a symbol of the folklore and femininity, decontextualized, removed from its regular cultural environment and taken to something more mundane. Where the weight of the dress's train multiplies. Sometimes it seems like the gymnast and acrobat
Laura Díaz is going to break apart in her pirouettes. Soleá's exhaustion and her ever-growing number of companions as they run through the streets of Seville, dragging the trains of their heavy dresses. In the video, they are all wearing the same dress. The importance of the signified and not the signifier. It is a marvelous video. An anthem.

And as if we needed anything more addictive for this marvelous release, the single also includes a previously unreleased track. "Imposible" was pure inspiration when Soleá saw it in an Adela La Chaqueta performance on YouTube, where she combined references and sections of different songs. When "Que Se Me Acabe La Vida" (by the Mexican singer José Alfredo Jiménez) and "Qué Manera De Perder" (by the Mexican singer Cuco Sánchez) came together, she got goosebumps. And that is where the idea for this song came from, as a tribute to two Mexican artists with echoes of Bambino, where the Mexican song is taken into cuplé terrain with bulerías (a type of flamenco singing).

"Lo Que Te Falta" (the album) is a passionate journey, full of challenges and tremendous moments. We could expect nothing less, coming from such great artists.