Biography
SINGLE is a group led by San Sebasitian natives Teresa Iturrioz and Ibon Errazkin. Anyone who knows their past as the front-man and -woman of the cult band LE MANS and AVENTURAS DE KIRLIAN will find some clues in this new project that connect that legendary past to a magnificent future.
There is no other group like SINGLE. There is simply no one equal to them. They are capable of reinventing themselves continuously without losing a completely recognizable personality. It is a musical project that has no boundaries other than curiosity, inquisitiveness, and the desire to find new paths. Sometimes they are intimate and beautiful; other times, danceable and fun.

SINGLE's music is a multicolor collage created by cutting and pasting miniatures of all kinds, creating impossible melodies and rhythms that are completely new. Their songs have a classic essence on top of rough bases and rhythms, skeletons of songs that are deconstructed and then built back up from the top down. Modern, intelligent pop, classicism turned inside out.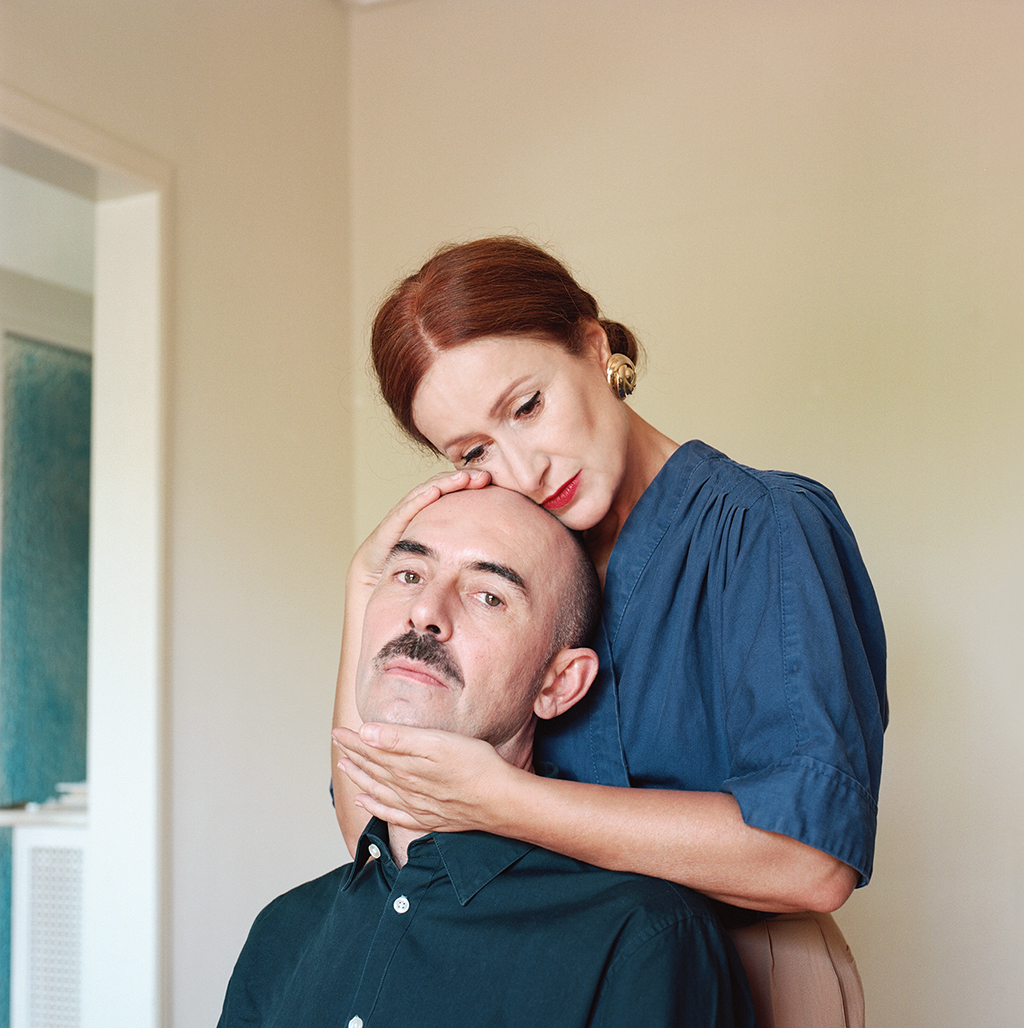 Her musical career started with AVENTURAS DE KIRLIAN, the band she formed in 1986 in her native San Sebastian, along with Ibon Errazkin, Peru Izeta and Jone Gabarain. They were influenced by YOUNG MARBLE GIANTS, the bands on Cherry Red, the early TALKING HEADS, Tamla Motown and some selected psychedelic bands from the 60's.
In the summer of 1988, Alejo Alberdi (a member of DERRIBOS ARIAS, legendary lo-fi pioneers in Spain) came to one of their shows, and shortly after he got them a record contract with DRO, then the biggest independent label in the country. After the album was released,
AVENTURAS would change their name to LE MANS, and a new member, Gorka Ochoa, came in. By the end of 2001, Elefant released "1986-1988", a compilation of the first demos by AVENTURAS DE KIRLIAN featuring 17 previously unreleased songs, all of them recorded prior to the official record on DRO.
LE MANS' debut album was released at the end of 1993, and shortly after they recorded "Entresemana", and album that shows much better the concept of the band at that moment in time. These records, as happens with the rest of the LE MANS discography, are currently being re-released in remastered versions on Elefant Records, so their full discography is available again to the fans in deluxe editions, completed with the compilation "Catástrofe nº17", released in 2003 and featuring all the band's singles and most B-sides.
After "Entresemana", the band started showing an increasing interest in dance music, with TRICKY, HOWIE B, LA FUNK MOB and PORTISHEAD among their favourites at the moment when the next record was recorded, their mini-CD "Zerbina": a surprising electronic remixes album with a risky and cosmopolitan sound concept. "Saudade", their next effort, was the most difficult and austere record in their career. The japanese edition of the album features as well the instrumental track "Jonathan Jeremiah", a touching combination of the atmosphere in "Saudade" and the hedonistic beats of "Zerbina". Besides their japanese success, LE MANS released their albums in the USA, via Grimsey Records, and in Argentina, with a compilation of their entire career released by the label Índice Virgen.
"Aquí vivía yo" was LE MANS' last record. Preceded by two splendid maxi-singles, "Mi novela autobiográfica" and "Yin Yang", both featuring three extra tracks each, this album's release coincides with the band's announcement of their disbandment.
Now Teresa comes back to the front row with her own project, SINGLE, a new musical adventure of her own. A journalist once said LE MANS suggested "an image of Claudine Longet fronting STEREOLAB". Classicism and a fragile voice, fronting leftfield experimentation and sonic avant-garde: a definition which can perfectly fit the new songs by SINGLE. Teresa works once again with Ibon, who appears here in the roles of composer, producer and musician (as well as providing some of the musicians he usually works with on his own solo records, like Antonio from PARADE or Murky from PATRULLERO MANCUSO and GRIMORIO).
There's three excellent tracks temas on this debut EP by SINGLE, that comes wrapped in a wonderful and beautiful cover artwork by spanish top designer Javier Aramburu: "Honey" draws us back to the spirit of "Zerbina" and "Jonathan Jeremiah"; "Ven, ven, ven" reminds you of Joe Meek's space age productions and "Cabeza Cuadrada" is a cover version of the original song by obscure spanish pop cult act TERRY IV, arranged in a broken reggae stylee.
In October 2005 comes out "Su recuerdo", the second single after that wonderful surprise that was "Honey". Three new songs featuring intelligent lyrics and a leftfield production, full of imagination, in a pop context. In our opinion, the top of the pop lists everywhere should be full with songs like "El amor en fuga", an inspired combination of electronic and acoustic pieces that wrap the most elegant melody we have heard this year. The songs is a cover version of the original theme written by Alain Souchon and Laurent Voulzy for the movie by François Truffaut ("L'amour en fuite" (Love on the run), 1979), but SINGLE has made it her own with an approach that seems unthinkable in other pop crooners that don't have her taste and her lack of prejudices. Her version is done over the instrumental backing taken from the song "Triumph", a single by the WU-TANG CLAN from '97, and most of the instruments that can be heard have also been sampled from here and there. Noone would say this is a sound collage, though, because it is much more than that: it's modern pop music.
The two fantastic songs that follow on this single ("Llévame a dormir" and "Su recuerdo") are halfway between country and pop, always with SINGLE's personal seal. "Llévame a dormir" reminds of Phil Ochs' recordings on the A&M label and, in "Su recuerdo" (the song that closes the record, besides giving it its title), the piano played by Antonio Galvañ from Spanish band PARADE is specially outstanding, along with the country pop melody in the best Bobbie Gentry style.
Ibon Errazkin is still supervising all from the back, as a musician, producer and composer, and the precious artwork is once more conceived by Spanish cult designer Javier Aramburu, who has collaborated with Teresa and Ibon in all their projects since LE MANS.
"Su recuerdo" is the song chosen for her new, beautiful videoclip, which as it happened with the videos by LE MANS, is directed by Gabe Ibáñez (from creative collective User T38).
The video has been filmed in Teatro Diéguez in Colmenar de la Oreja, one of the oldest and most beautiful theaters in the Madrid region. The nostalgic lyrics of the song are performed with elegance by young actress Maite Gete, in a perfect combination of music and image. Again, Gabe Ibáñez succeeds in illustrating with perfection the music written by the tandem formed by Teresa and producer/composer Ibon Errazkin.
This second EP by SINGLE climbs up to the top selling singles list in Spain, and stays there for more than four weeks.
2006

"Su recuerdo" (the song) is chosen among the best Spanish songs from 2005 according to the polls published by influential Spanish magazine Rockdelux. "El amor en fuga" is also chosen by the same magazine readers' poll as one of the best songs in 2005, and it is featured on the CD compilation released by the mag.
Finally, on November 14th comes out "Pío Pío", the debut album by SINGLE. On this unbeatable album, Teresa and Ibon reinvent pop music's language by choosing the best from the most diverse origins: reggae and country-pop, R&B, synth-pop and hip-hop, picking up the thread (and going much further beyond) where LE MANS had left it with their fabulous farewell trilogy.
Fifteen beautiful and mysterious songs, produced by Ibon Errazkin and written (except for a cover version of an original by flamenco-prog couple Lole y Manuel) by Teresa and Ibon.
The cover artwork, as usual, is a new beautiful illustration by Javier Aramburu, which comes to join the small but great collection of covers, pictures and illustrations he's done for SINGLE since the debut EP.
2007

The impact and originalty of "Pío Pío" is immediately reflected in all the best-of-year lists: Go Mag, Mondosonoro and Rockdelux place it among the best albums of the year in Spain, and the latter magazine chose the song "Pío Pío" as best song of the year.
On radio show "Disco Grande" (Radio 3) the listeners voted the song "Tu perrito librepensador" as the best song of the year.
"Tu perrito librepensador", one of the catchiest and more danceable songs in "Pío Pío", is chosen for a videoclip directed by American photographer and filmmaker Patrick Trefz, who has collaborated before with Tommy Guerrero.