01/04/2020
OS PEREGRINOS: "Musas De Ons" Digital Single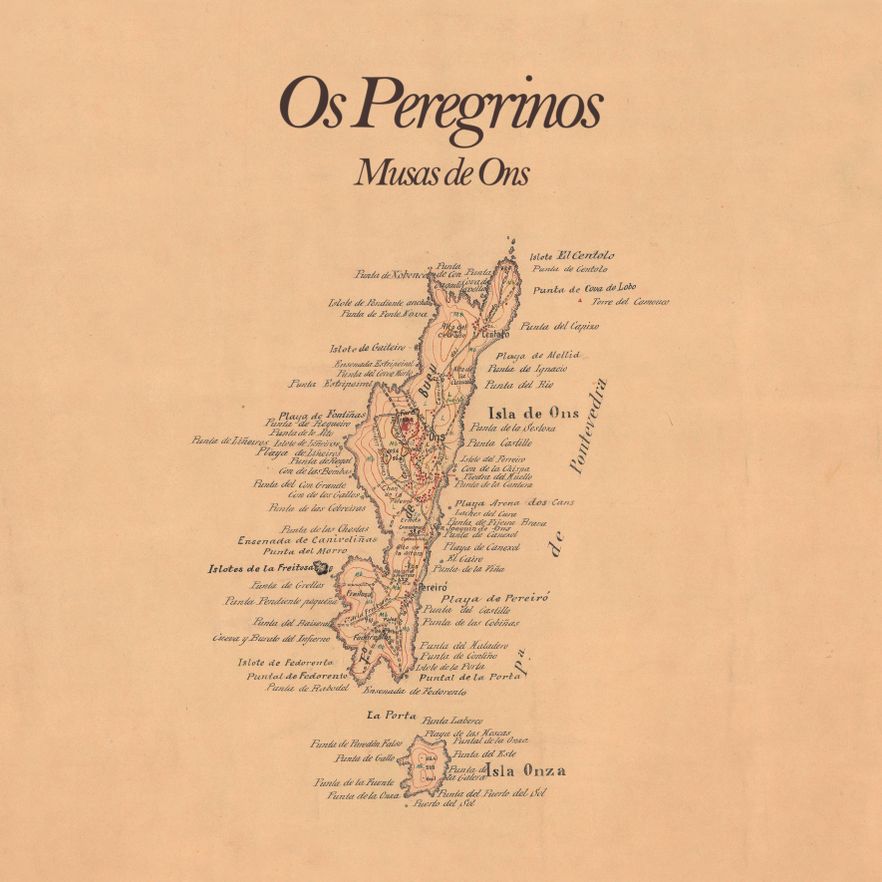 We are in love. We cannot think of any better way to say it. Every new thing from OS PEREGRINOS, the band formed by Charlie Mysterio (LOS CARAMELOS, among many other groups) and Roger De Flor (OS SILVESTRES, BANG 74) inevitably gets us right in the heart. All the names that come to mind with each new release are from our own personal favorites. They are capable of clearing a path to the most absolute sensitivity, with easy, everyday words, like FAMILY and SOLERA (those two male voices harmonizing are probably at least partially responsible), their artistic connections, stylistic play, their ability to reflect scenes of the day-to-day with irony and affection remind of us our beloved SINGLE… And we could go on, but we have two new songs, and we are really excited to tell you about them.

"Musas De Ons" is a single inspired by Ons island, that Atlantic gem just off the coast of Pontevedra. The song that is the title track of this new "peregrine" adventure has those roots that make OS PEREGRINOS's music so special, the Galician folk shines through the inspiration the marine breeze awakens, with those chords developing delicious harmonies. It is amazing. The second song on the single is "Playa (Yo Y Mi Sombra)", based on the poem by the poet from Málaga, Manuel Altolaguirre that he dedicated to his companion from the Generation of 27, Federico García Lorca. It moves to the beat of reggaeton, with a dub bass, exquisite harmonies, and wonderful, evocative melodies.

Speaking about music is already a difficult thing to do, but "Musas De Ons" is one of those releases that leaves you with the feeling of being light years away from the things these two songs are able to do, sonically and emotionally. Stop what you are doing and enjoy them. Each of us will go to a different island, but we can assure you it will be amazing.