21/04/2017
OS PEREGRINOS: New project from Charlie Mysterio and Roger De Flor. Release of Mini-LP "Canto Peregrino" as part of Elefant's "New Adventures In Pop" collection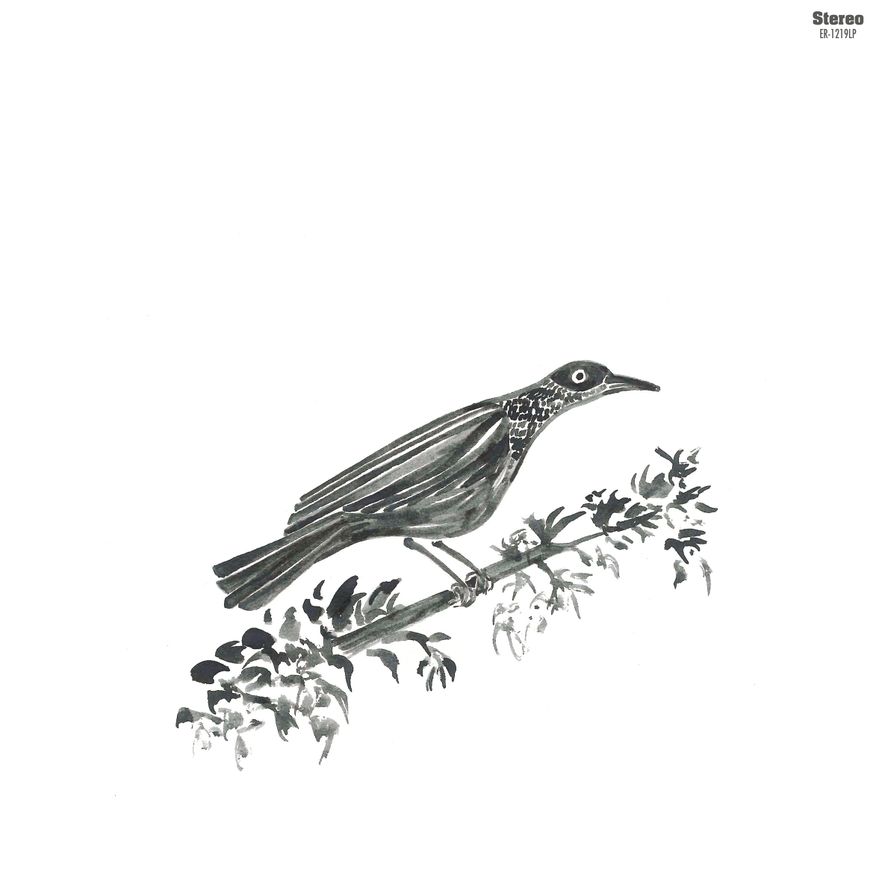 Elefant Records' "New Adventures In Pop" collection has been giving a first chance to countless projects coming both from within and from outside Spanish territory. Groups that are now well established, like PAPA TOPO, BAND À PART, LOS BONSÁIS, KOKOSHCA, EL PALACIO DE LINARES, BELLE GHOUL, AXOLOTES MEXICANOS and Lia Pamina, among many others, all got their start with this collection.
And now it's time for two old friends who are starting a new path. And the thing is that OS PEREGRINOS' music is like a road movie. These two characters with so much personality within the national pop scene are Charlie Mysterio (LOS CARAMELOS, among many others bands) and Roger De Flor (OS SILVESTRES, BANG 74), who get to know each other based on a series of "pilgrimages" between Galicia and Madrid. What started with Roger testing his luck and asking Charlie for help on a song has turned into a series of exchanges, trips, shifts, kilometers, and so, so much inspiration. The result is this "Canto Peregrino", which is a gem that transports you far beyond the ground covered by our two protagonists, and which will be released as a 500-copy limited-edition grey, 10" vinyl.

This Mini-LP gets things started with a delicious instrumental song that gives the album its title. It's like a hymn for passersby, evoking the landscapes of Galician sea inlets in the precious harmonies and traditional percussion. Thejourneybegins. And what could the next step be if not "Pulpo Á Mugardesa", the first song they made together: it's bossa nova full of saudade, with the melancholy, the longing, the nostalgia, the memories, and the traces each of the worlds we visit leaves in us. "Fuerteventura" closes the first side with a trip to the islands; it's more exotic, with tropical touches, like that fantastic journey that FAMILY proposed to the heart of Portugal, but this time we are figuratively accompanied by RENALDO & CLARA and LE MANS.

The B-side begins with "Canzone Per Giulia", a small gem in Italian, which evokes Beatle-like choruses with minimalist, Mediterranean airs, as if Giorgio Tuma had written a ballad for FITNESS FOREVER. The journey to "Viejo Ferrol" belongs to Charlie Mysterio, who is without a doubt one of the most illuminated and magical composers in the country. The song looks at Madrid the way people who look at old age and see the best part of life do – each wrinkle, every notch of time is beauty and emotion. This song is also secretly a small tribute to Roger De Flor for his song "Ferrol Vello".

"Náufragos" is a statement of intent, an anthem, a philosophy about travelling, crowned by that tropicalized chorus, which VAINICA DOBLE would have been thrilled to sing, and which recites that intoxicating "La vida es bella". "Mi Lugar En El Mundo" clocks in at under one minute and closes this Mini-LP with that precious note of bitterness that works as a counterpoint to "Náufragos". It also takes place at different musical coordinates: it's nightime jazz in a piano bar to talk about the pointlessness of the journey, the trajectory itself ultimately takes us home, along with the person we're travelling with.

This is a delicate, precious release that is eminently acoustic but is also full of marvelous arrangements. It's an unforgettable stroll while holding hands with SOLERA, José yManuel, LE MANS, Marcos Valle, Edoardo Vianello, VAINICA DOBLE, Luigi Tenco, GRUPO MANIFESTO, José Afonso and Brian Wilson.