08/12/2013
FAMILY: We're rereleasing the 2003 collaboration with Rockdelux magazine in homage to FAMILY's, "Un Soplo En El Corazón", in digital format.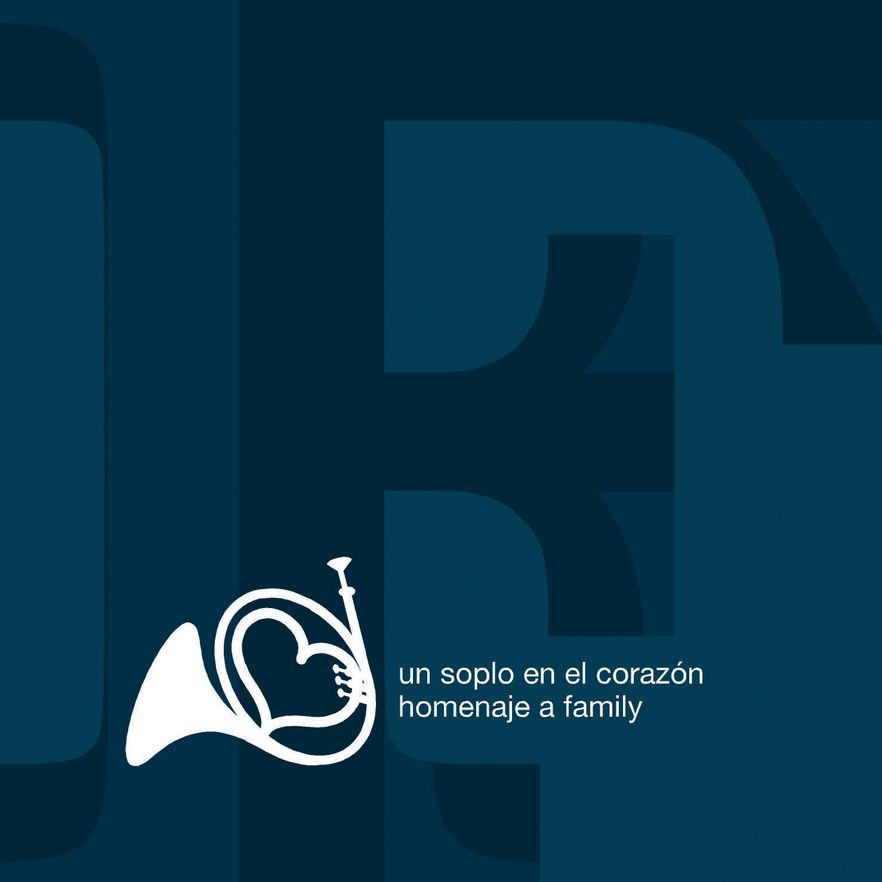 In 2003, "Un Soplo En El Corazón", the FAMILY album that definitively shifted the evolution of pop music made in Spain and that became a landmark of a cult group like few we will enjoy in this lifetime, had its 10-year release anniversary. To celebrate that sweet heart attack, Elefant Records, in collaboration with Rockdelux magazine, released an album in homage to the original, with diverse artists, both new and renowned, giving brave, daring, revered versions of the songs that made up such an inimitable album.

Now that the album has reached its twentieth anniversary, so that it is available to everyone, everywhere, especially to the new generations, Elefant Records is rereleasing it in digital format, where we will once again be able to enjoy these daring and curious versions. Like the arid poetry of ANA D, the immense sweetness of LA BUENA VIDA, FANGORIA's double homage, or the dreamy melancholy of the versions by LOS PLANETAS, AMA, PARADE, APENINO, and CHUCHO.

ASTRUD, the most daring with their priceless live vocal revision of "El Bello Verano" adorned with the eternal melody of "The Pink Panther" soundtrack, and LA CASA AZUL's powerful version with a fun, imaginative Shibuya-Kei rhythm, also participated on the album. The homage, made with all the love in the world, went beyond the concept of homage and became a part of the mood of the moment, with songs that are key to our way of understanding music today.

There were other Elefant groups who participated, of course, like NIZA, LA MONJA ENANA, NOSOTRÄSH, and CORAZÓN, who made their record label debut with their recording of "Martín Se Ha Ido Para Siempre".
When an album with a collection of songs like this one brings about a covers album (with the collaboration of such prestigious participants) capable of creating so much magic, we must be talking about something special. So many special moments, leaving a trail full of poetry and beating hearts. From here, we will keep remembering, enjoying it all as it comes.
Artwork by Gregorio Soria
TRACKLIST: 01. La Noche Inventada (KAMAMURI: ANA D) 02. Nadadora (LA BUENA VIDA) 03. Como Un Aviador (PARADE) 04. En El Rascacielos (CHUCHO) 05. El Bello Verano (ASTRUD) 06. Portugal (NOSOTRÄSH) 07. El Buen Vigía (APENINO) 08. Viaje A Los Sueños Polares (LA CASA AZUL) 09. Al Otro Lado (LA MONJA ENANA) 10. Carlos Baila (FANGORIA) 11. Yo Te Perdí Una Tarde De Abril (AMA) 12. Dame Estrellas O Limones (NIZA) 13. El Mapa (LOS PLANETAS) 14. Martín Se Ha Ido Para Siempre (CORAZÓN)