26/05/2017
LIA PAMINA: Releases 7" vinyl single and video for "Sycamore Tree" [Including 3 previously unreleased songs]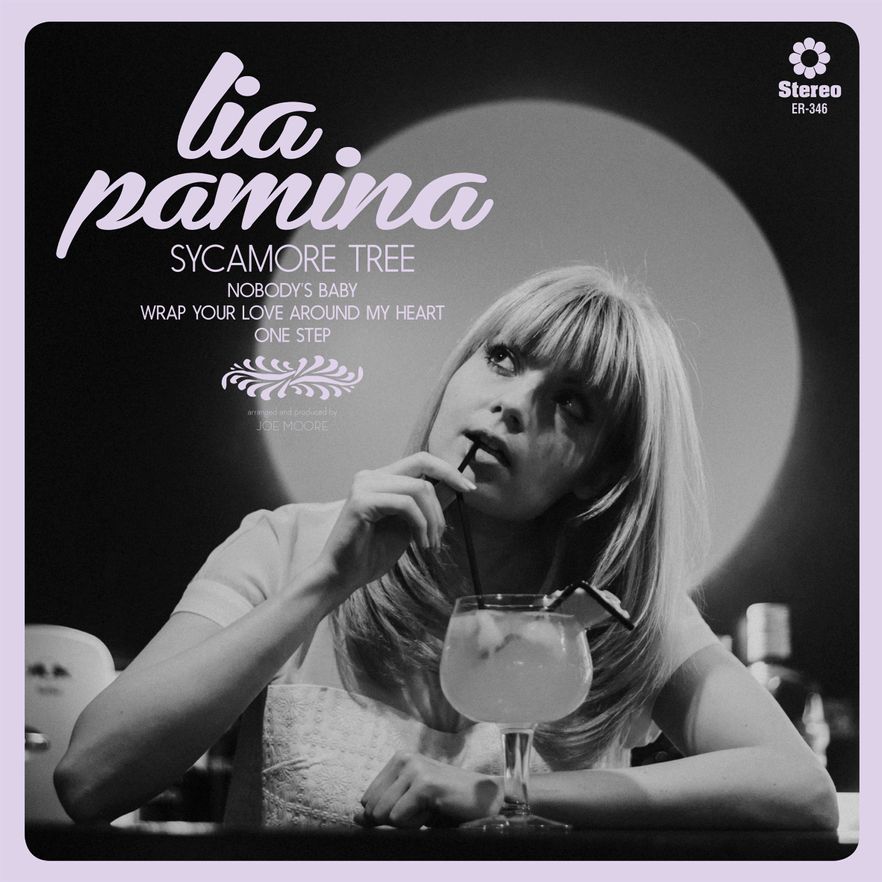 We told you a few weeks ago about the new digital single by Lia Pamina, "Better Off Without You", and now we're here to introduce, as we told you we would, another new single. This time, it's in 7" (500-copy numbered-limited-edition, transparent vinyl) format, starring the song "Sycamore Tree", one of the best songs on her fantastic debut album "Love Is Enough", and backed by three previously unreleased songs composed – like the majority of the album – by Joe Moore (THE YEARNING, THE PERFECT KISS).

"Sycamore Tree" is exquisite. The evanescent keyboards remind us of bands like THE UNITED STATES OF AMERICA and BROADCAST, while the classic spirit, the percussive bass and the clavichord take us to the psychedelic period of THE BEACH BOYS. Marvelous. "Nobody's Baby" fits into the sadder, more melancholic part that was already present on the album. Again, the clavichord and the piano take the lead on a song with baroque airs, which could perfectly be sung by a saddened, solitary Sylvie Vartan, while she sits by the window on a rainy evening. Once again, the elegance of Joe Moore's arrangements takes things to the highest emotional levels. The B-side opens with spirit and pluck with "Wrap Your Love Around My Heart", a pop-soul song with clear echoes of Dusty Springfield. And to wrap things up, "One Step" returns to the psychedelic, spacey airs of the first song, but moving more towards the "lounge" spirit of Hollywood singers like Doris Day. This is definitely a single that pays homage to a specific sound, made with great taste, celestially arranged, and that is capable of waking up the whole world's melancholy in the sweetest way.
And as per usual, the video is directed by Coral and Javi of BAND À PART – the third leg of this infallible formula. Joe Moore's songs and production, Lia Pamina'sglamour and delicious voice, and Coral and Javi's evocative images.