Biography
Lia began singing after hearing her favorite singer, Astrud Gilberto, who, along with Claudine Longet, Margo Guryan and Blossom Dearie, influenced her vocal style. This single is one of those strange and random happenstances which results in little gems, in which the only motivation is a passion for music. Lia Pamina is a vocalist and songwriter from Castellón who previously released her songs online. That's how her music found its way to the Texas songwriter, musician and producer, Robbie Leff (Johnny Winter, Alice Cooper, THE CRABS), who suggested they record some songs over the summer via email.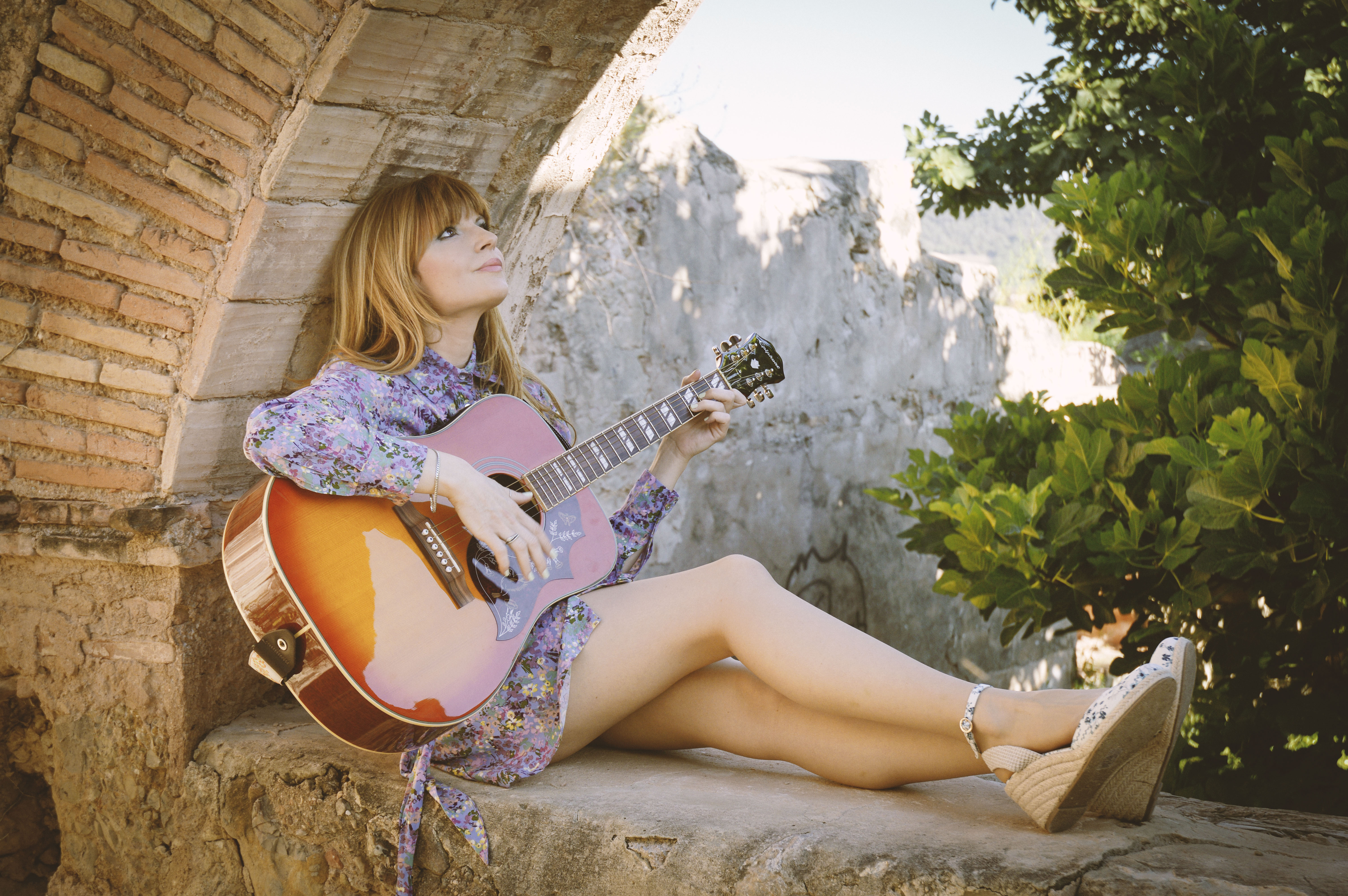 The idea for this EP comes from Lia's contact with another great producer, Roger Gunnarsson (PUSHY PARENTS, NIXON, FREE LOAN INVESTMENTS, THE GARLANDS, THE HAPPY BIRTHDAYS), who suggested that Lia record some of his own songs. She recorded Roger's "How Come I" and she wrote lyrics for the Spanish version, "Cómo Es", both songs produced by Roger along with Le Prix (PUSHY PARENTS, Kylie Minogue, Sally Shapiro), creating a link between eurodisco rhythms and dream-pop textures.

Lia's work with Robbie Leff completes the EP. First with a cover of "Kingdom Of Heaven", written by Powell St. John and originally recorded (as were many of his songs) by THE 13th FLOOR ELEVATORS. It's a curious mixture that leaves us with a juicy piece of pop bathed in swirls of psychedelia. The other song has a bit more history attached (a common thread in the young career of this singer). Her recordings with Leff came to the attention of Terry Wilson (ERIC BURDON AND THE ANIMALS), who offered to work with Lia and Robbie, and suggested she record the song "Whirlwind" written by John "Rabbit" Bundrick, longtime keyboard player for THE WHO and principal musician of the cult film, THE ROCKY HORROR PICTURE SHOW. The song had previously existed only on a demo recorded by Terry's wife, singer Teresa James (THE RHYTHM TRAMPS). This version's delightful sixties vibes evoke thoughts of THE BEACH BOYS and HARPERS BIZARRE, along with production styles reminiscent of Phil Spector and Burt Bacharach. All these big names came together to form this track: Rabbit on keyboards, Terry on guitars and bass, Teresa's background vocals and Robbie Leff's own production.

This 7" limited edition single contains an incredible piece of history, both old and new, but mostly a handful of absolutely delicious songs spun by the delicate voice of Lia Pamina, a name that will undoubtedly gain even more attention here at Elefant Records.
2016
04/10/2016

Releases an advance digital single and video for her first album. "Love Is Enough" is probably one of the most romantic and beautiful albums in years: delicate, sensitive, fragile... With strong influences from the French chanson and artists like Astrud Gilberto, Nancy Sinatra and Claudine Longet, it perfectly blends a mix of elegance and pop spirit. And to help her achieve this, she counted on Joe Moore, founding father of THE YEARNING, for production, arrangements and compositions.

So that you can get a little taste now, we are offering this advance single, "Walking Away", where we can see Joe Moore's chamber pop push Lia's sweet voice, creating innocent, tender textures. The clavichord and the strings move the acoustic guitar notes over an emotional journey that is reflected in the bucolic landscapes that decorate Lia Pamina's body in the video, filmed by BAND À PART.
04/11/2016


Releases her first album, "Love Is Enough". Lia Pamina's voice and Joe Moore's songs seem like they were destined to find each other. This album is made with sensitivity, doing justice to a title that appeals to love as the driving force and as the inspiration for delicious songs.
2017
18/04/2017
Releases the digital Single and video for "Better Off Without You" [Including a previously unreleased track]
26/05/2017
Releases 7" vinyl single and video for "Sycamore Tree" [Including 3 previously unreleased songs]
12/09/2017
Releases the Digital Single for "The Boy I Used To Know". This Single closes a small circle. It is clear that Joe Moore will continue moving forward with his overflowing creativity, but this Digital Single is the last song from the debut albumof Lia Pamina, which is one of his most important song-writing associations so far.
2018


29/06/2018
LIA PAMINA & DARIO PERSI: "So Far Tonight" Single 7" Vinyl
We have a really special release in our hands. A 7 Single arising from the collaboration of two art...
2019


11/12/2019
LIA PAMINA & OS PEREGRINOS: "It's Gonna Be A Cold Cold Christmas (Unas Navidades…
The singer and composer from Castellon, Lia Pamina, continues cultivating an extremely interesting ...
2022

07/10/2022
LIA PAMINA "Encriptado" Single Digital
Her songs have always been a breath of fresh air for the ears, with her delicate, sweet, elegant vo...