11/12/2019
LIA PAMINA & OS PEREGRINOS: "It's Gonna Be A Cold Cold Christmas (Unas Navidades Tan Frías)" Digital Single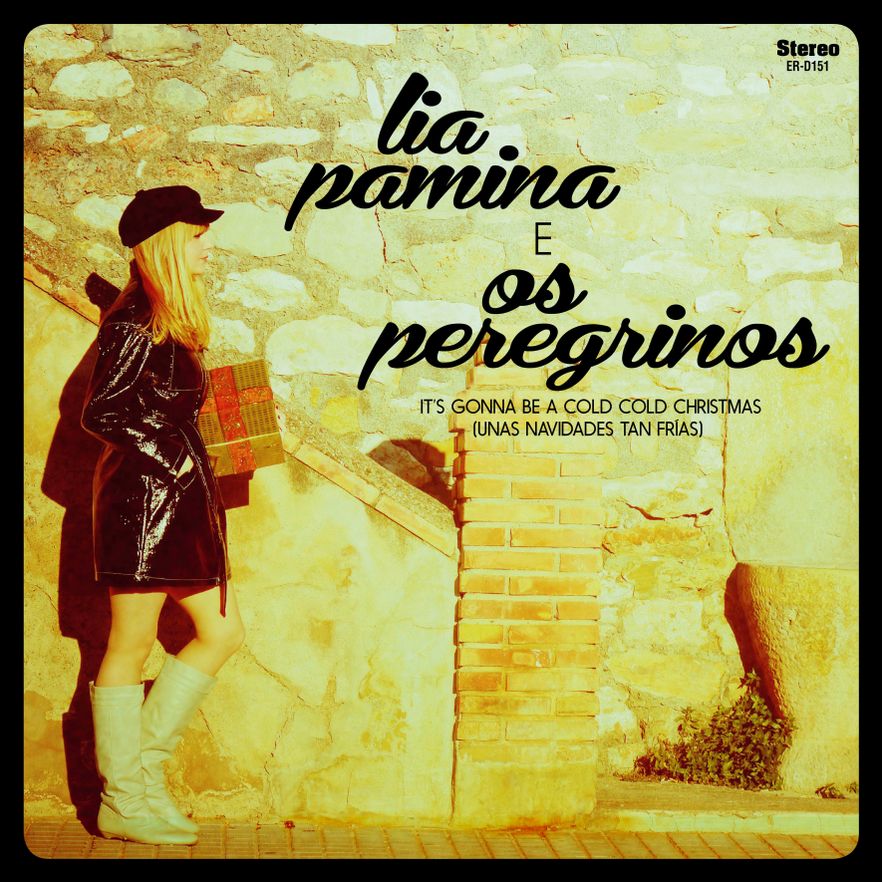 The singer and composer from Castellon, Lia Pamina, continues cultivating an extremely interesting discography, full of collaborations with inspired producers and song writers, like Dario Persi (RADIO DAYS) and Joe Moore(THE YEARNING, THE PERFECT KISS, Cristina Quesada). This time, she has joined forces with OS PEREGRINOS, Charlie Mysterio's and Roger De Flor's band, to bring us this precious Christmas song, while they prepare an EP of songs based on poems by Rosalía de Castro, which will be released on Elefant in 2020.

For these special dates, they are giving us a cover of a song by the singer Dana, of a Single released in 1975 under the title "It's Gonna Be A Cold Cold Christmas". And on it, we discover a Lia Pamina who multiplies her enthralling capacities with her sweet voice in Spanish, accompanied by exquisite harmonies and minimal but extremely effective arrangements, capable of transporting us to the melancholy that so many of us associate with the Christmas holidays. The glockenspiel, the tambourine, the memories, the loneliness… It is so precious!

This advance in the form of a Christmas present gives us a glimpse of what is going to be another unforgettable collaboration, with special magic and chemistry. In the meantime, the music will continue to help make Christmas be a little less melancholy, or at least a little less lonely.
TRACKLIST: 01 It's Gonna Be A Cold Cold Christmas (Unas Navidades Tan Frías)