09/12/2011
LA CASA AZUL: One week in "La Polinesia Meridonal"
LA CASA AZUL: "La Polinesia Meridional" on the TOP 20 list of record stores' most sold albums, Number 19!!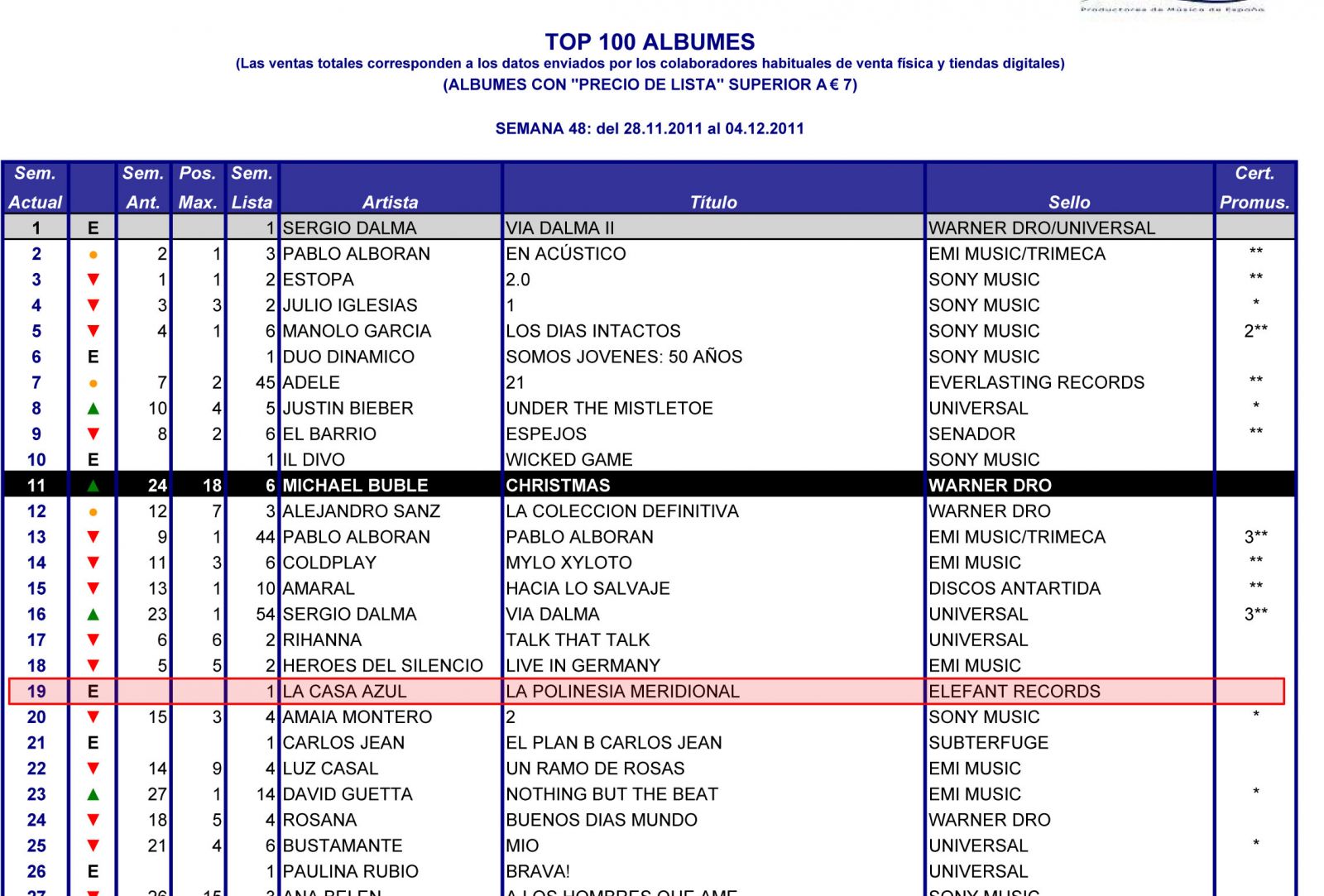 "La Polinesia Meridional" was such an anxiously awaited album that in its first week it went on the sales list for top-selling albums, straight to number 19!!
iTunes


*Number 1 on iTunes Spain
*Top 20 iTunes Mexico
*TT [Trending Topic Twitter] for #LA CASA AZUL and #LA POLINESIA MERIDIONAL: WORLDWIDE
*Stand-out album on Spotify, with hudnreds of thousands of listens
*Number 1 CD's and Vinyls in FNAC

Quite a feat for an independent album!

Spotify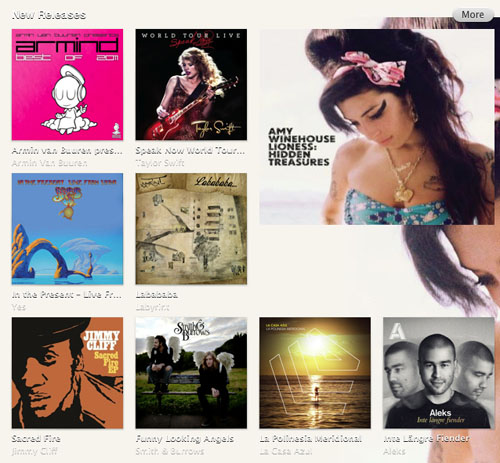 The media and the fans have been unanimous when it comes to the quality of the album, and this has turned it into an instant classic. Unconditional support from the fans in absolutely fundamental in LA CASA AZUL's history and, as could be expected, they raced to the stores to get their hands on a copy of "La Polinesia Meridional". Thanks!!!!