16/09/2021
interrogación amor "mariposas y vómito" Album Digital" Collaborations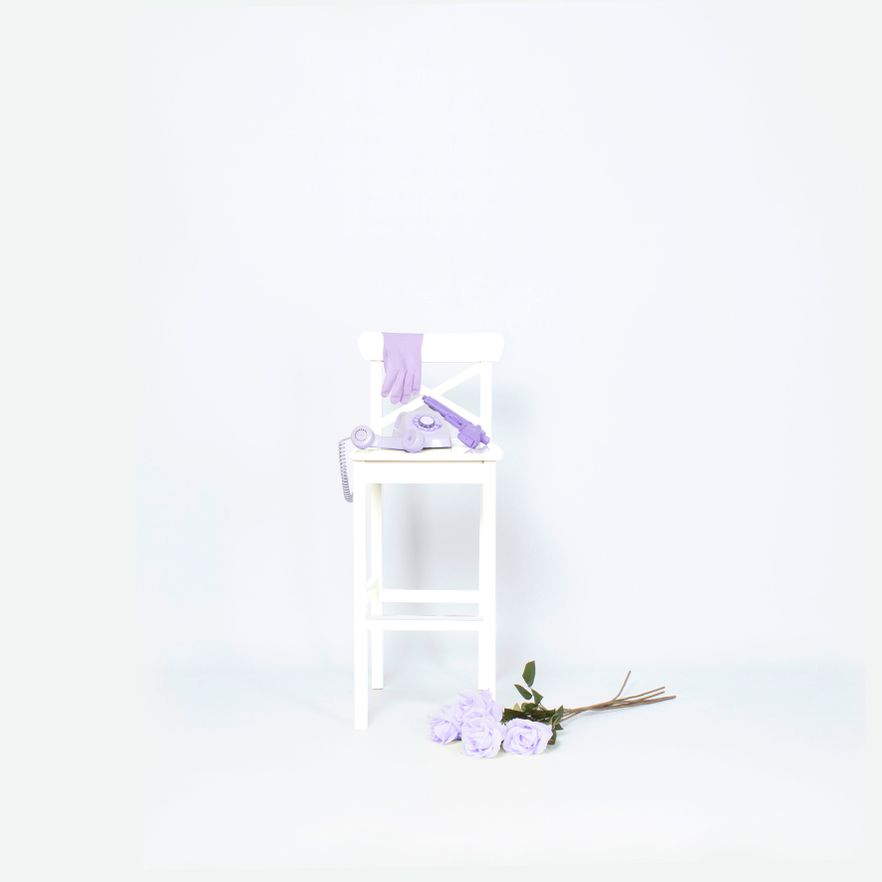 TRACKLIST: 01 8,2 segundos 02 chicas guapas (Feat. Algo) 03 chicos feos (Feat. Valdivia) 04 tú y yo (Feat. Lisasinson) 05 mentira (Feat. Ginebras) 06 vómito (Feat. shego) 07 mala fama (Feat. Irenegarry) 08 canción de amor (Feat. dani)
Last year, "vómito y mariposas" was released – the debut album by on of the most promising bands on the national scene, INTERROGACIÓN AMOR. We are releasing this album on vinyl now, just one year after its official release. At the beginning of 2021, the band simplified its format to just Carlos Martínez and Javier Sanz in charge, leaving behind an album that is destined to be an object of worship. Far from moving on, 2021 is bringing us a new INTERROGACIÓN AMOR album, although from a very special lens: this is a revision of the songs that comprised that first step, with the collaboration of some very special travel companions who dress the songs up in radically new ways. The result is surprising. Each song goes in a new direction, many thanks to Carlos Martínez getting involved in the production work. It is a very special way to end an era and celebrate the first anniversary of the release of "vómito y mariposas" – with this revision, with special guests, that will be released in digital format with the title "mariposas y vómito", and with that limited edition transparent 10" vinyl of the original album.


There is no doubt that we are looking at a great album, where the typical dispersion of this kind of exercise is transformed here into an orgy of artists and diversity of sounds that converge and feed off of each other. It is one great song after another. Addictive. And, what's more, it works as something new and fresh in the midst of today's sounds. Fancy trap, reggaeton, punk, synth-pop, hyperpop, electro… Let's start our tour.


The instrumental "8,2 segundos" is revised by its own authors, increasing its ambient potential, sharpening its edges, getting even closer to THE XX. Incredible. "chicas guapas" gets an important shake-up from ALGO: the quartet gives it a special new reincarnation with incredible vocal work (autotune included), dark, solid programming, an absolutely unsettling collection of layers that brings it closer to things like LALI PUNA, THE POSTAL SERVICE, or even BONOBO. Valdivia breaks our hearts. "chicos feos" turns into a dark, silky path somewhere between GANGES and GOLDFRAPP, hunting down the most turbulent, disturbing spaces. Once again, their vocal tracks are absolutely magistral. LISASINSON floors the gas on "tú y yo" and, like the rest of the collaborations, are able to evoke the work of INTERROGACIÓN AMOR but fan the flames of HOLE, THE BREEDERS and DANDY WARHOLS. High voltage electricity. GINEBRAS make it their own, but multiplying the pop spirit of "mentira", bringing it closer to COLA JET SET, CARIÑO and LA LA LOVE YOU, and turning the chorus into a highly hummable anthem. Sometimes it is incredible to think that behind that beautiful and elegant exercise in honest introspection that was released on "vómito y mariposas", it has turned into such madness, full of extroverted energy. SHEGO completes to winning guitar group trio, and they take the song back to a new, unsuspected space. The rage and fury of PJ Harvey and ELASTICA, saturation and distortion, spite. IRENEGARRY (also in SHEGO) takes us back to the emotional impact that Valdivia had left us with. "mala fama" is nocturnal, vaporous, fragile, somewhere between PORTISHEAD and AIR. What a way to sing. What a way to tear us apart. And to close, "canción de amor" is an exercise in disco-funk that oozes groove and RnB, and which DANI gives a reggaeton twist in the chorus. The smoothest velvet.


"mariposas y vómito" is the front and back side. The other side of an album that is called to become a reference for music made in Spain in the 2020 decade. And it is the prolongation of artists capable of reinventing themselves, of turning their inspiration and other people's talent into gold. Few musicians have shown themselves to be so capable, to have such a wide range of perspective and of registers in so little time. But above all else, "mariposas y vómito" is a powerful, unique and inimitable album. A rara avis, more for the concept behind it than for its results (although also for that too, to some extent). And the final, necessary question, that needs to be answered very quickly – what's next?