17/10/2022
VARIOUS "El Que Sabem (Original Motion Picture Soundtrack)" Album Digital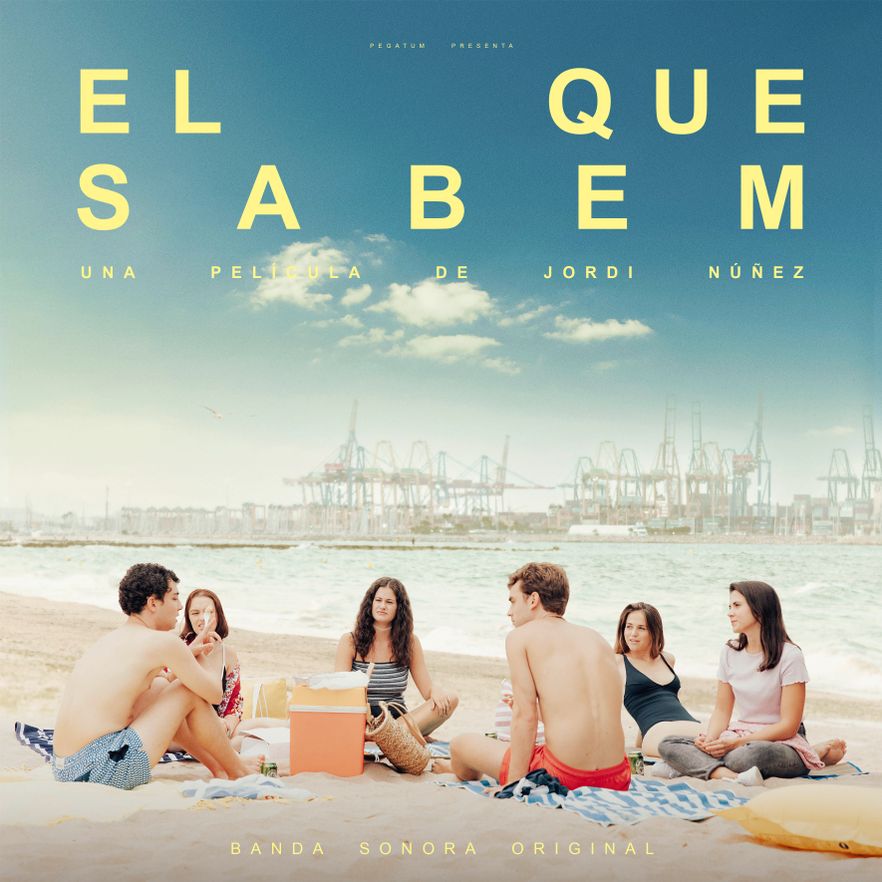 TRACKLIST: 01 Le Midi (JULIE ET JOE) 02 Viniste A Por Mí (SOLEÁ MORENTE) 03 Tutti Frutti (SOLEÁ MORENTE) - feat. La Estrella de David, Las Negris, José Bonaparte & Checopolaco 04 La Fuerza (LA BIEN QUERIDA) - feat. Los Planetas 05 Ducati (SOLEÁ MORENTE) - feat. Cariño 06 Arcade (JULIE ET JOE) 07 Contigo (NOS MIRAN) 08 Bäckerei Digital (DIE KATAPULT) 09 Baby Love (FITNESS FOREVER)
This coming October 20th, the film festival Mostra de Valencia will open with the Valencian film "El Que Sabem", produced by Pegatum Transmedia and directed by Jordi Núñez, author of the shorts "Píxeles" (with more than 11 million views on streaming), "Amor De Dios" and "Cachitos". It is a daring generational portrait about a story of first love, acceptance, and forgiveness, dressed up as a hymn to friendship, desire and the youth that slips through our hands. It is a movie in which, according to the people who made it, "music plays a fundamental role in building emotions and feelings, whether it's to intensify them or to fill them with irony". A large part of the movie's soundtrack consists of songs by groups from Elefant Records.
From the sticky sweet, eighties style techno-pop of JULIE ET JOE, to the fun and rumba-style cheekiness that Soleá Morente brings, the hazy mystery of NOS MIRAN, the undeniable melodies of FITNESS FOREVER, the surreptitious martial sound of DIE KATAPULT and the pain and electrifying-ness of LA BIEN QUERIDA. These songs work as a cloak of sound to bring us into Carla's story – a young waitress who dreams of a better life, and who is invited to spend an afternoon at the beach with Víctor, an attractive classmate and his peculiar friends. Friendship, love and desire will bring them together in a journey over time, marked by the first steps toward maturity and the disillusionment they begin to feel when life shows them what it has planned for them.
The film premiered at the 52nd edition of the International Film Festival of India (IFFI) and has since been shown at other awards festivals like the OUTshine LGBTQ+ Film Festival in Miami. Immediately after the Mostra de Valencia, the film will be presented within the official selection of the Evolution Film Festival in Mallorca, along with other competitions, and will finally premiere in Madrid at the Rizoma festival. It is expected to be released commercially in all of Spain on November 25th. And it includes Rosita Amores (who is returning to the screen at 82) and Samantha Hudsonamong its collaborators. Don't miss it.