16/11/2018
NEW RERELEASES FOR THE ELEFANT RECORDS 25th ANNIVERSARY COLLECTION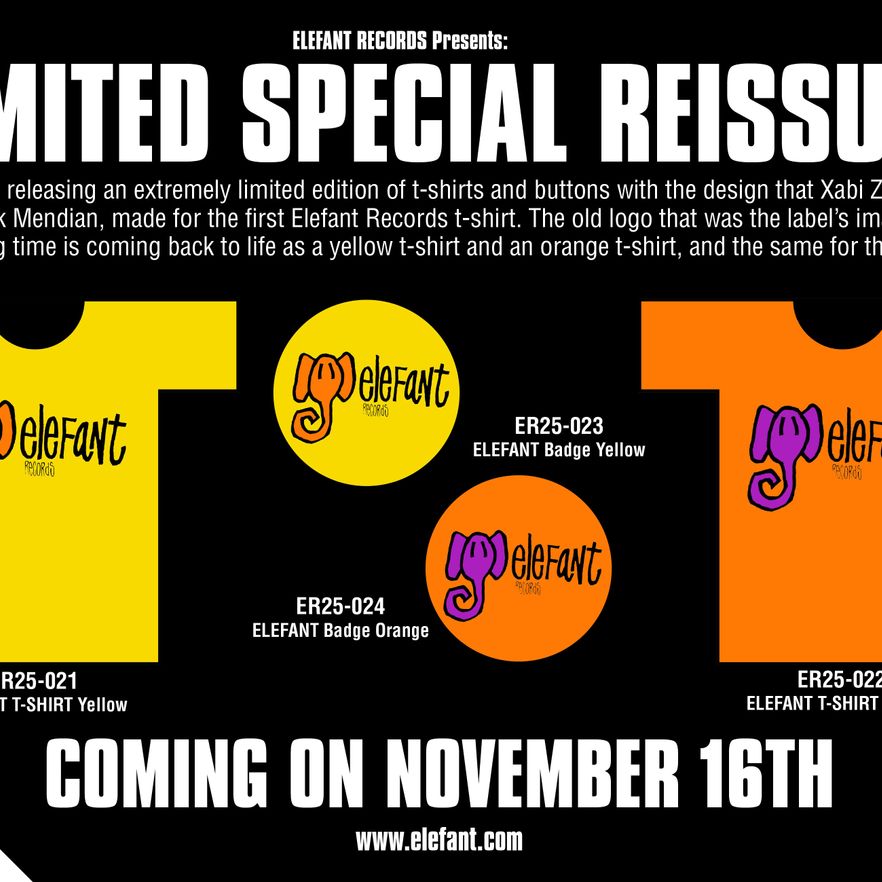 We are almost finished with the series of re-releases we have been putting out for many months now, in honor of our 25th anniversary in 2014. The series has included such distinguished names as FAMILY, LE MANS, LA CASA AZUL, CAMERA OBSCURA, NIZA, TREMBLING BLUE STARS, THE SCHOOL, JUNIPER MOON, LOS FLECHAZOS, COOPER and LA BIEN QUERIDA, among others. To almost bring things to a close, we are simultaneously releasing a series of exquisite rereleases.

To start with, we are going to release that FUGU Single again that we originally released in 1998, and it is especially relevant because Mehdi Zannad has just released a marvelous album on Elefant in collaboration with Erin Moran (A GIRL CALLED EDDY) under the name THE LAST DETAIL. This Single has been a collector's item for a long time now, and we are releasing it this time as a 300-copy numbered-limited-edition white 10" vinyl, and it will include the songs that were on the Split that FUGU released in 1997 with STEREOLAB as well as their first EP from 1996. There are 12 songs rereleased for the occasion. It's wonderful.

What's more, the first album, now out of print, from the Italians, FITNESS FOREVER, will also be re-released – where we will remember their orchestral pop and Mediterranean airs – on a transparent red vinyl, 300-copy numbered-limited-edition, which will also include the two songs that appeared on that also out of print "Mondo Fitness EP".

Another of the simultaneous re-releases will be the second album (and the first on Elefant) of another distinguished Italian, Giorgio Tuma, and his "My Vocalese Fun Fair". It is a treaty on elegant pop, full of psychedelia, samba and soul, with magnificent arrangements, which will be released for the first time on vinyl. It will be an electric blue vinyl, and will also be a 300-copy numbered-limited-edition that will include two extra songs in the digital release and for download, which were not previously included on the album.
Finally, we are releasing an extremely limited edition of t-shirts and buttons with the design that Xabi Zirikian, of Loreak Mendian, made for the first Elefant Records t-shirt. The old logo that was the label's image for a really long time is coming back to life as a yellow t-shirt and an orange t-shirt, and the same for the buttons.

We only have one release left to complete this collection of 25 re-releases for our 25th anniversary. We are telling you now it will be the compilation "Hong Kong" which should have been included in the trilogy of compilations dedicated to cities, but which was never released. And in honor of this collection we have done something very special with the preparation. You'll see!