05/05/2005
Isol from Entre R?os presents an exhibition of her drawings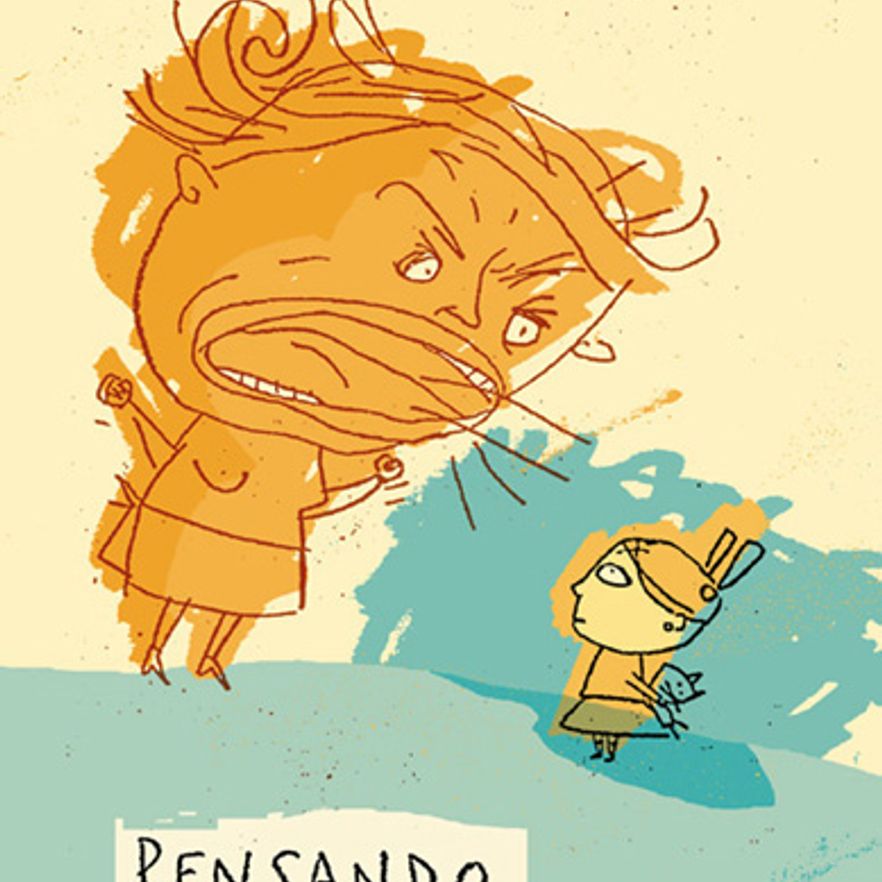 Apart from singing like an angel with her dream pop band ENTRE RÍOS, Argentinian singer Isol is a well known illustrator. Her drawings and paintings have been published in renowned publishing houses in Mexico, Spain and France, and her reputation keeps growing every day. On Tuesday May the 10th she presents an exhibition at the Panta Rhei Bookstore and Gallery in Madrid (on their new addres at Hernán Cortés, 7). The material she will exhibit there will consist mainly of originals from already published work, but we will also find some unpublished stuff. The exhibition consists of twelve canvas of 0,80mx1m, so we can have a wide idea of where she's at as an illustrator at the moment. Some of the illustrations come from the books "Auggie Wren's Christmas tale" (Editorial Lumen, with a text by novelist Paul Auster), "Aroma de galletas" (Editorial Media Vaca), "Mon corps et moi" (Editions du Rouergue), "Ser y parecer" (Editorial SM México), "Tic Tac" (Editions du Rouergue), "Secreto de familia", "El globo" (Editorial FCE, México), among others, plus unpublished drawings and other self-released projects.
Most of the books will be on sale at the bookstore, and so will be some of the original drawings and silkscreened serigraphies.
Isol was born in 1972 in Buenos Aires, Argentina, where she still lives. There she studied Fine Arts at Escuela Nacional Rogelio Yrurtia.
She has worked as an illustrator in newspapers and magazines, but her main passion are illustrated books. She has published her work as an illustrator in Mexico, Spain and France, and she's often the writer of the texts in her books too.
Among other prizes, she has obtained the First Prize in Illustration at the International Press Design Contest (Porto Alegre, Brazil, 1998) and the Golden Apple prize at the Illustration Bienale in Bratislava 2003 (Slovakia). Also, her books "El globo" and "Auggie Wren's Christmas tale" have been included in the White Ravens 2003 and 2004 lists that the Internationale JugendBibliothek organizes at Bologna's Feria del Libro per Ragazzi.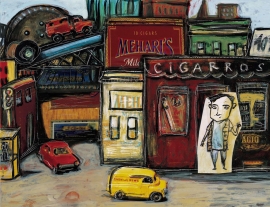 Isol picture
picture: Isol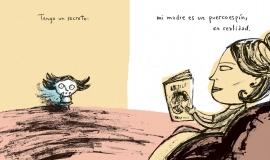 Isol picture
picture: Isol