07/07/2012
ELEFANT CLUB at LA SALA SIROCO in MADRID - Single + Laetitia SadierOn July 7th!!!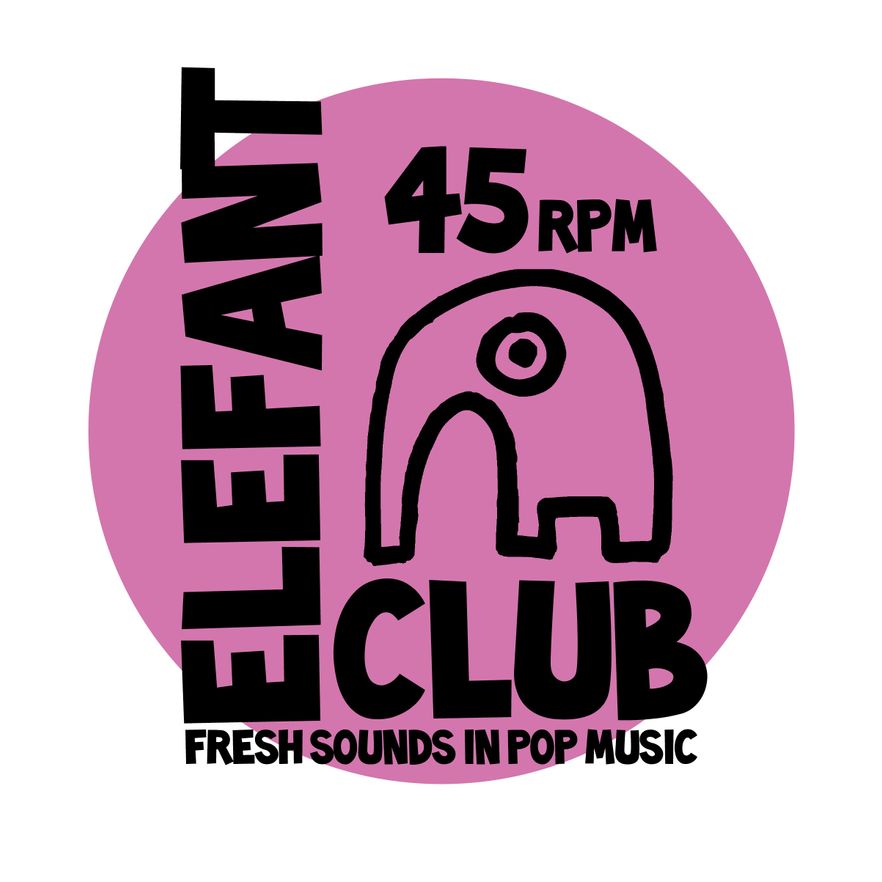 The summer festival season is almost upon us and we're closing out the spring with one last party before summer vacations. It has been a year of huge concerts for Elefant Club, with the series at Sala Siroco, and we wanted to finish things up with a bang, this coming July 7th. To begin with, the performances will be run, on the one hand, by Laetitia Sadier, the singer of STEREOLAB and MONADE, who, after her marvelous and highly-regarded solo debut, has a new album, "Silencio", which will be released at the end of July and will have its opening concert in our Club. On this new album she has worked once again with Tim Gane, her inseparable and fundamental partner from their seminal band. On the other hand, SINGLE will also be debuting a new release – the album "Anexo". It will be an exclusive, limited edition that shows Ibon and Teresa doing precisely very special and intimate versions of their songs. This is a double-headliner that we are tremendously proud of. After the concerts, Laetitia Sadier will handle the DJ session, and she'll be spinning and showing us her good taste and her elegance when it comes to choosing pop melodies. And to really top things off, another appealing DJ, Luis Elefant, will fill us up with another one of his delicious sessions.
There's something else to add to such a special night, considering that we're going to make the most of the moment and celebrate this year's Operación Bikini in Sala Siroco. This means that we're going to have Paco Clavel as the master of ceremonies and as DJ in the lounge area, where we'll be able to enjoy sessions of ye-ye and summery decoration, and give shape to a tremendously fun night.
Operación Bikini, with its slogan, "De Rodriguez en Madrid" (Single for a night in Madrid) starts in the summer of 1999 in Sala Siroco with the intention of bringing a little fun to the languid summer nights of the Spanish capital, under a single concept, with a touch of humor, inspired in the esthetic of Spain in the 60s (the films of Lopez-Vazquez and Gracita Morales, the illustrations of Jano, the icons of that era: the 600, tourism…), and a summer soundtrack. The party celebrates its 13th edition this year. And the first 50 people to buy tickets will get a free copy of the coveted commemorative CD from the tenth edition of "Operación Bikini" - 24 songs selected by Juan de Palbos and Paco Clavel, with THE VENTURES, ROBERTO CARLOS, SERGE GAINSBOURG, FRANCE GALL, AIRBAG, FAMILY, LOS SUMMERS, EDOARDO VIANELLO, and many more national and international artists. It's a luxurious digipack designed by Mario Feal and it also includes a retrospective book with all of Mario's designs, with the posters and flyers from the first 10 years of Operación Bikini. There's no excuse for missing it!