Biography
Luis Elefant [DJ Polar] aka Luis Calvo, hence Luis Calvo aka Luis Elefant [DJ Polar]. One wouldn't exist without the other, of course, and viceversa. Luis Calvo started spinning records and growing a passion for music, and Luis Elefant [DJ Polar] took the flame and kept on djing and spreading the best recordings in pop music whilst his alter ego became one of the most important persons in the Spanish independent scene.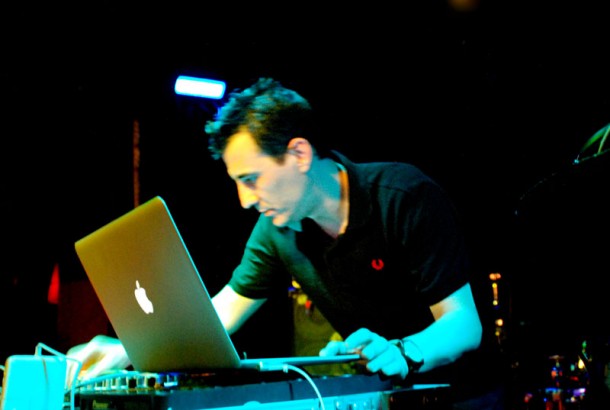 Luis Calvo is the founder and director of indie record label Elefant Records, one of the most respected and renown independent pop record companies in and outside Spain (its records reach such important markets as Japan, the United Kingdom or Taiwan, and are distributed to many other countries). He was also founder and codirector of the internationally known Benicàssim Festival, which he nurtured and helped become an unavoidable date in the international summer listings. He founded and directed music monthly magazine Spiral, and for more than ten years he was the host and DJ on his own radio show "Viaje a los sueños polares", broadcasted nationwide via Los 40 Principales, the most important commercial music station in Spain.
Luis Elefant [DJ Polar] has been invited to DJ in the most important festivals in Spain: Sónar, Primavera Sound, Contempopranea, Lemon Pop, Monegros Desert Festival and, of course, Benicàssim, Indietracks [uk] to name but the more important and well known. His sets are quite regular at venues and clubs like Ocho y Medio (Madrid), Mond Club and Razzmatazz (Barcelona). He's a regular at the parties organized by the radio show "Flor de Pasión" (Radio 3) and he has DJ'd almost everywhere in Spain.
He has also DJ'd in Paris and London, and in July 2005, he flew to Japan to spin at some Elefant parties and live shows in Tokyo's Shibuya district; some of these parties where organized to coincide with the universal exhibition Expo Aichi 2005 (where Elefant Records recording artists NIZA and LA CASA AZUL where invited to play live).
His sessions are eclectic and classy, capable of keeping the dancefloor busy with some bits of psychology, a good knowledge of the job, and a recipe that can't possibly fail: playing the best pop music ever. Pop music in a broad sense, from 60's pop to electroclash, through new wave, soft pop, synth pop, brit pop, indie, club pop, garage pop, soul or bossanova. True lessons in music culture, hedonistic and dancefloor oriented, going through many different styles and visiting quite a few different countries on the way: apart from the massive anglosaxon music production, Luis Elefant [DJ Polar] is an expert in discovering and showing to the dancing crowds the most unknown yet delightful pop gems from Japan, Sweden, France, Germany, Italy or any other place in the world. Wherever good pop music is given its right value.
2013



VIAJE A LOS SUEÑOS POLARES: A radio program specialized in independent music! [Nanosónico Radio,12 Oct]