10/07/2005
Elefant parties in Japan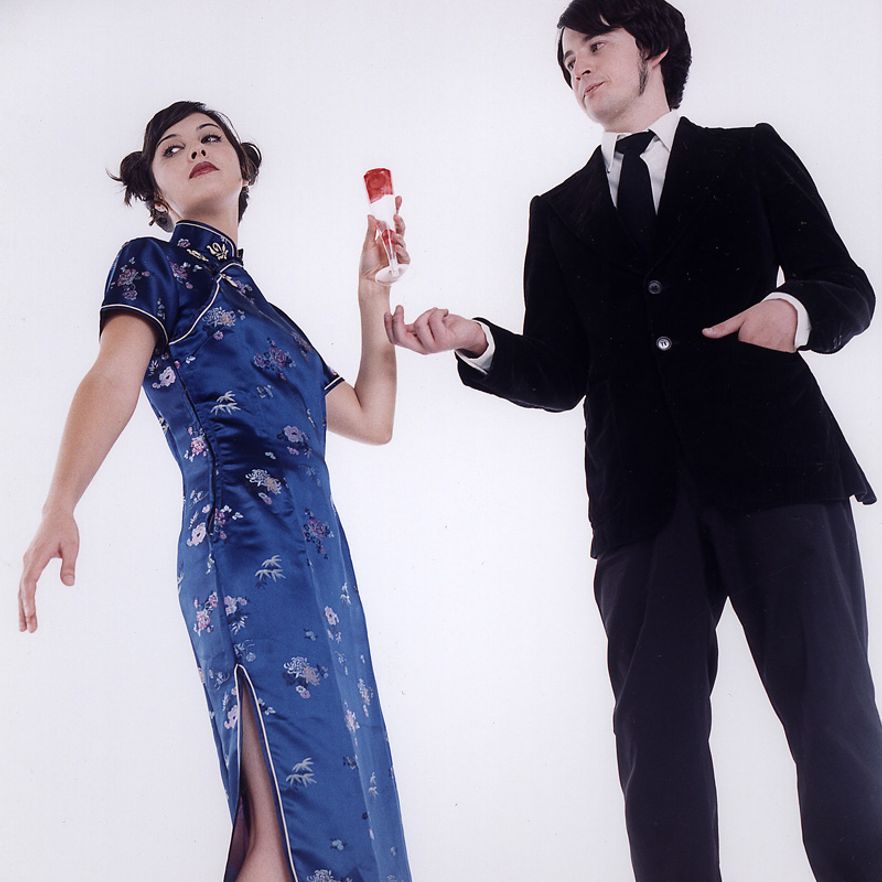 Elefant Records has always had an important presence and recognition in Japan. Bands like LE MANS or LOS FLECHAZOS saw their records licensed there, and were considered as true stars among the many European pop lovers in Japan.
Now, thousands of Elefant Records' Japanese fans will have the chance to meet and enjoy their favourite pop music by attending the Elefant parties which will be happening this summer at different points of the Shibuya district in Tokyo.
As a part of the activities organized around ExpoAichi 2005, the international Expo taking place in Japan this year, club CAY (at Spiral Hall in Shibuya, Tokyo) will host on July 23rd and 24th two free entrance theme nights dedicated to Elefant Records: two twin parties featuring live shows by LA CASA AZUL and NIZA, plus DJ sessions by DJ Polar and screenings of videoclips from the label's discography.
As many of you already know, NIZA had recently announced their split, but the enormous success their album has experienced in Japan (where it has been licensed to Rambling Records) has forced this one-off reunion of the couple, which will only do these two important dates in Tokyo. Roberto and Silvia will also attend interviews with the Japanese press in order to promote their record.
Apart from these dates included in the ExpoAichi activities, we will take advantage of our visit and will also organize other parties in the Japanese capital: the first one, already confirmed for July 17th at Shibuya's club CHU! And organized in collaboration with the Apple Crumble record store, will feature DJ sessions by Dj Polar and Dj Guille Milkyway (LA CASA AZUL). We will soon provide you with more information as soon as we keep confirming new dates for these Elefant pop parties in Japan.
July 17th
Elefant Party
Dj Polar + Guille Milkyway [La Casa Azul Dj]
Shibuya - Tokyo - Japan
time: 18:00 - 23:00 price: 1,000 yen, incl. 1 drink
Club Chu!
http://www.fbi-tyo.com/
July 22nd
Miniskirt Pop Party
Metro + Dj Polar + Guille Milkyway [La Casa Azul Dj] + Las Donettes Dj
+ Aprils + Advantage Lucy + Miniskirt + Dr. Usui + Dj Edgar
Shibuya - Tokyo - Japan
time: 00:00-05:00 price: adv: 1,800 yen, incl. 1 drink, door: 2,000 yen, incl. 1 drink
Club Aoi Heya
Yayoicho Bldg. 2-12-13, Shibuya [Aoi Heya is a 7 minute walk from Shibuya Station]
http://www.aoiheya.com/index2.html
July 23rd and 24th
Elefant Party
ExpoAichi2005
La Casa Azul [Live] + Niza [Live] + Dj Polar [Sesion Dj]
Club Cay
Spiral Hall de Shibuya
Tokyo - Japan