05/09/2019
DIE KATAPULT: "Bäckerei Digital" Digital Single and Video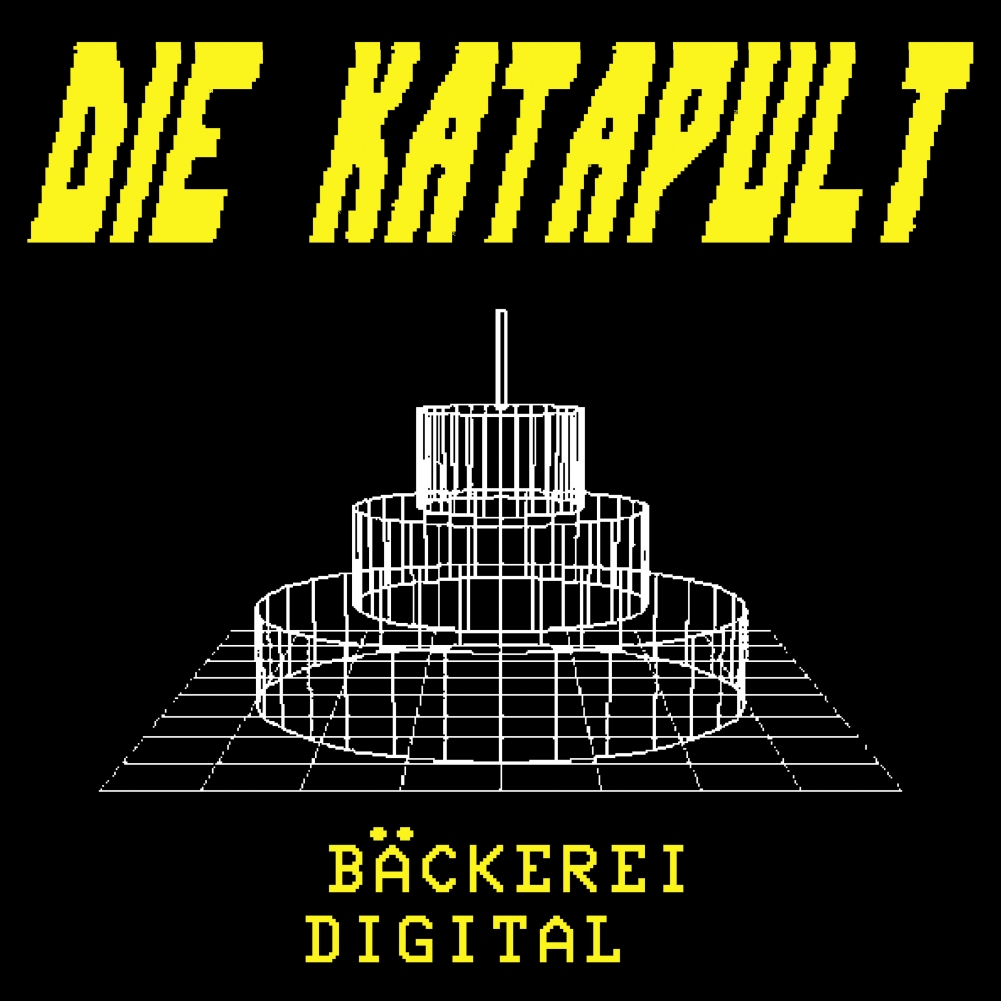 DIE KATAPULT is the Spanish-Swedish fusion of Elena Comas (bass guitar and voice) and Anna Fredriksson (synths, rhythms, voice and vocoder). Four years have passed since we released their debut Mini-LP "Kristall Reinheit" in our collection "New Adventures In Pop" (in delicious white colour vinyl). In the years since Anna and Elena have been preparing with great care and attention-to-detail the songs that will make up their new work. The songs have been cooked over a low heat and in their preparation they've had a luxury producer, Ian Catt (SAINT ETIENNE, THE FIELD MICE, SHAMPOO, THE SCHOOL, ALPACA SPORTS...) with whom the band have formed an exceptional partnership for what will be their imminent debut LP "DKXD" and from which we now present the first Single: "Bäckerei Digital" ("Digital Bakery") an immediate hit that is in some ways reminiscent of Italo disco.
By the end of 2019 you'd be forgiven for thinking we were living in a dystopian world full of machines that automate the process of making items that were formerly handmade. You can even find baguette vending machines in French villages. But DIE KATAPULT have created a digital bakery where they are the ones dominating "The Machine". Restless and backlit pastry chefs who give free reign to creativity and provide their party guests with delectablepieces of cake. Those who take a bite will soon find themselves floating and dancing.
The art and production of the video has been taken care of by Xoxé Tétano, who after participating in the creative direction of the "F*cking Money Man" by Rosalía, puts himself at the controls of DIE KATAPULT's pastry machine. The visual artist previously made the videos for the first two Singles of DIE KATAPULT: "Kristall Reinheit" and "Braun". With "Bäckerei Digital" he furthers the imaginative vision of the band with powerful imagery, surrealism and some bizarre humour, which perfectly capture the spirit of DIE KATAPULT.
"Bäckerei Digital" (which - in addition to being sung in "Google Deutsche - has Italian and Japanese versions) will have even greater international diffusion thanks to being included on the soundtrack of the second season of Netflix's hit series "Élite".
Besides being polyglots, DIE KATAPULT are two retrofuturist and Eurosonic superheroines that have come to save Europe with their music, which is sure to bring the party and have every listener dancing!