10/06/2022
CRISTINA QUESADA "Dentro Al Tuo Sogno" LP/CD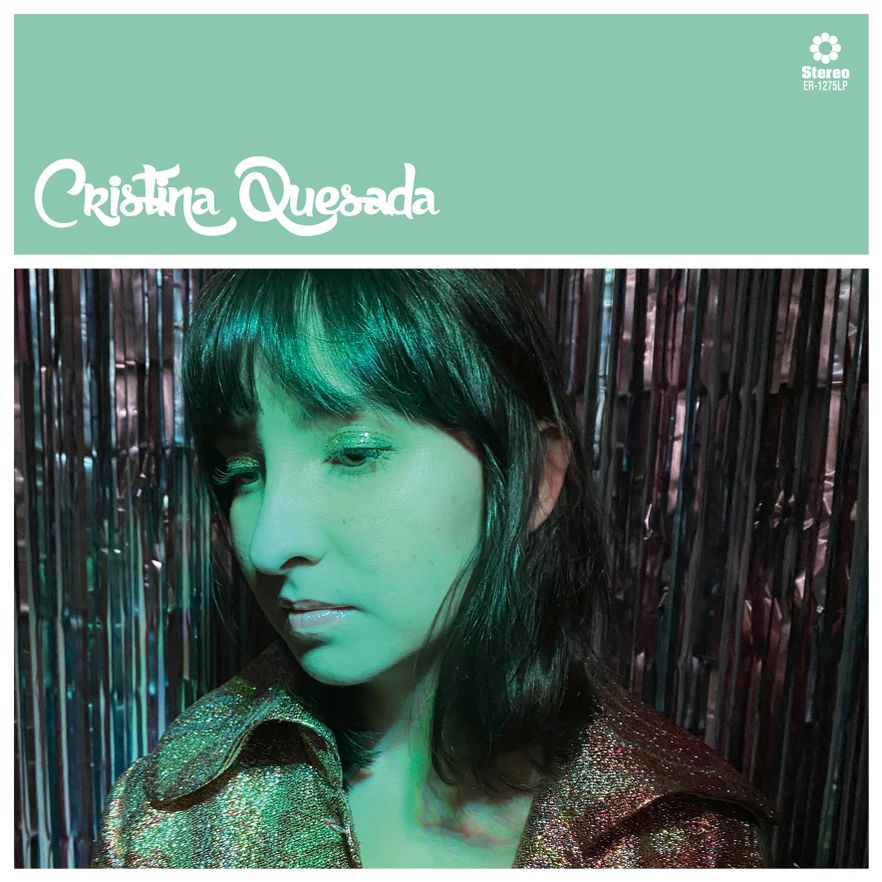 "Think I Heard A Rumour" gave us a collaboration full of magic and chemistry. Joe Moore (THE YEARNING, THE PERFECT KISS, Lia Pamina, JULIE ET JOE) brought the music, and Cristina Quesada brought the inspiration and her sweet, melodic voice. And now, once again, this duo is back to sowing the seeds in prolific fields full of unthinkable hits. And if on that album we found a songbook full of great techno-pop and disco hits with eighties airs, this new work is a total tribute to the Italo Disco sound, that artists like Giorgio Moroder, SAVAGE, HIPNOSIS, Gazebo, ROFO, CYBER PEOPLE, Silver Pozzoli, Ryan Paris and so many others sent out into the world in the seventies and eighties. But what does this mean? It means the dance floor is spilling over, the lights are flashing, the vocoder is smoking and there is an explosion of epic melodies full of nostalgia.
Mixing English, Spanish and Italian, "Dentro Al Tuo Sogno" alternates the roboticized voices and stellar motifs of "Why Don't You Call Me?" and "Ya Nada Es Igual", with dreamy ambiances, the kind we get excited about, like those on "Take Me In (To Let Me Go)" and "Italia" (here in its Italian version). The mysterious ambiance of "Primavera", "Oh Johnny" and "The Only One" (which sometimes even takes us to our beloved LIO) open into luminous choruses. And in the midst of that there are the absolutely marvelous synthesizer lines, the percussive bass, and above all else, Cristina's voice, the perfect cherry on top, silky, sweet, that makes us smile on "Per Te E Per Me", that touches our hearts on "Inside Your Dream".
What choruses. What melodies. It's one of those albums that lifts your spirits in the morning, that becomes the perfect soundtrack for an endless night. Vocals, recorded in "Baby Pop Studios" in Sweden, that can be found in the reflections of France Gall, Betty Boo, BOOK OF LOVE, Debbie Harry, MIKADO and Jeanette. This album demonstrates that simplicity and combativeness can give rise to emotions, dreaminess; it shows Joe Moore's encyclopedic capacity to transport us to different musical eras. And above all, it adds to the repertoire for Cristina Quesada, reinforcing her image as a musical outsider, a free and independent figure, whose special personality identifies her within the panorama as something unique and inimitable.
TRACKLIST: 01 Inizio 02 Why Don't You Call Me? 03 Per Te E Per Me 04 The Only One 05 Take Me In (To Let Me Go) 06 Italia (Italian Version) 07 Primavera 08 Inside Your Dream 09 Ya Nada Es Igual 10 Oh Johnny 11 When There Is Love