26/04/2010
DIGITAL SINGLES: New digital format releases from Cola Jet Set and Linda Guilala on Elefant Records.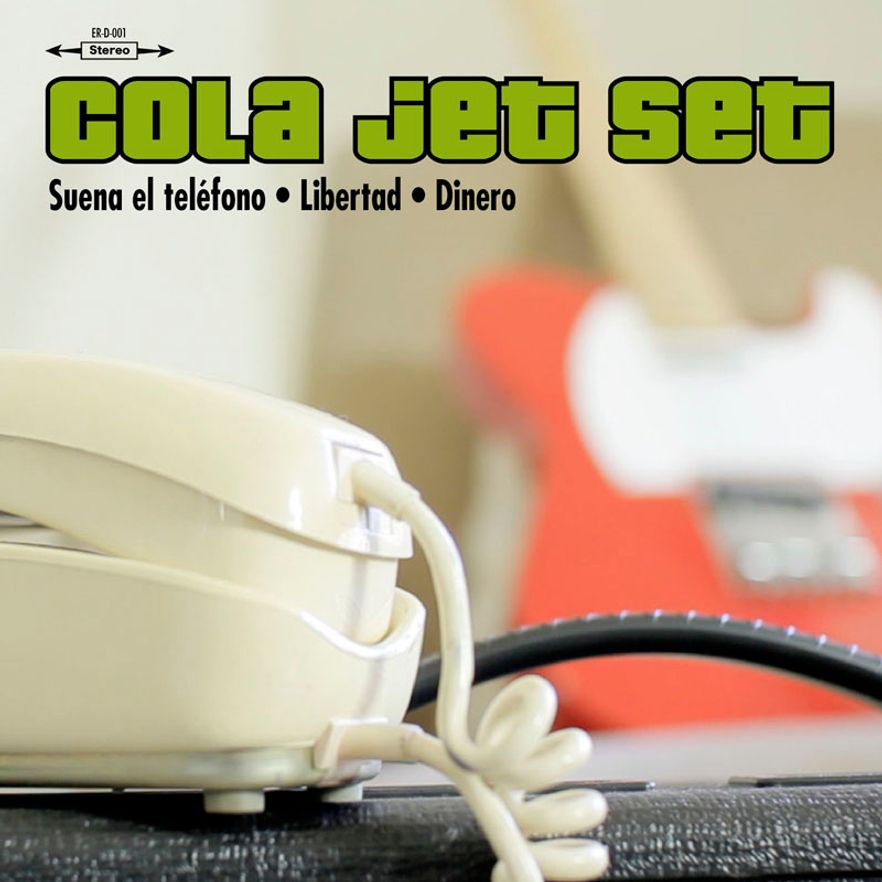 The times mark the fashions, and Elefant Records is releasing not one but two singles exclusively in digital format. The chosen groups are COLA JET SET and LINDA GUILALA, and both have selected previously unreleased material from recording sessions from their respective albums to make these exclusive releases, that come out this coming April 26th on the world's major digital platforms, iTunes ( HYPERLINK http://www.itunes.com), e-music ( HYPERLINK http://www.emusic.com) and 7 digital ( HYPERLINK http://www.7digital.com) among many others.
"Suena el Teléfono", one of the most meaningful songs of the group let by Ana and Felipe Fresón, is the protagonist of a release that includes two more never-before recorded songs: "Libertad" and "Dinero" follow the musical path marked by their last album, "Guitarras y Tambores", which is to say, classical pop leanings, with loving proximities to the sixties sound, full of careful vocal melodies and delicious guitars. Lyrically, these new songs have a surprising corrosive breath hidden under a certain vindicating pose, acid and sarcastic, about such transcendental concepts as those that give the titles to the songs. These are definitively two new delicacies to add to their incredible repertoire, which has already triumphed in national music festivals (Indyspensable, Contempopránea) as well as international ones (our greatly admired Indietracks).
On the other hand, LINDA GUILALA, the band that Iván and Eva formed after the disappearance of JUNIPER MOON, plays one of their best tricks with "Bucles Infinitos", the title track of their debut album, and which gave solid proof of one of the best characteristics of the group: intensity, spot-on melodies and tons of distortion, halfway between THE JESUS & MARY CHAIN and LOS PLANETAS. In this case there are three previously unreleased songs: "Ni Hoy Ni Mañana" y "Sudando Soledad" show off the poppiest facet of the band (those vocal harmonies of the second), though without abandoning the feedback and noise that have characterized the band's sound, while "Roma" brings us back to the punk sound that characterized their founding band with dead aim, with a surprising lyricism that beautifully explodes with the final chords.
What's more, both of the main songs are also being released in audiovisual format. "Suena el Teléfono" enjoys the unquestionable position of being the protagonist of COLA JET SET's new video-clip. The clip is directed by Miss Lucifer (responsible for the majority of COOPER LINDA's video-clips as well as GUILALA's first video) and in it we can see the band from Barcelona in its entirety (something that has become known within the group in some of its recent concerts as LA SUPER COLA JET SET) paying homage to their many esthetic leanings: sixties style dresses, multi-colored argyle prints, choreography, split screen, old movies and the band playing in the middle of the living room of an elegant apartment, all served by one of the best choruses of Ana and Felipe's band.
Video Cola Jet Set "Suena el teléfono" HERE
Video Linda Guilala "Bucles infinitos" HERE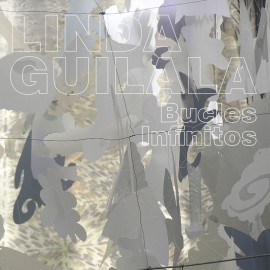 LINDA GUILALA and COLA JET SET: Digital format releases [April 26th]
picture: Cola Jet Set y Linda Guilala estrenan el formato digital en Elefant Records [26 de Abril] y nuevos videos!
26/04/2010
Merchandise
Elefant Records
Turntable Slipmat


Buy
view all products
Latest activity