14/05/2010
Cola Jet Set, Release a new digital format single / Release a Video Clip for "Suena el Tel?fono" / Concerts in London, Liverpool and FIB Heineken [Benicassim]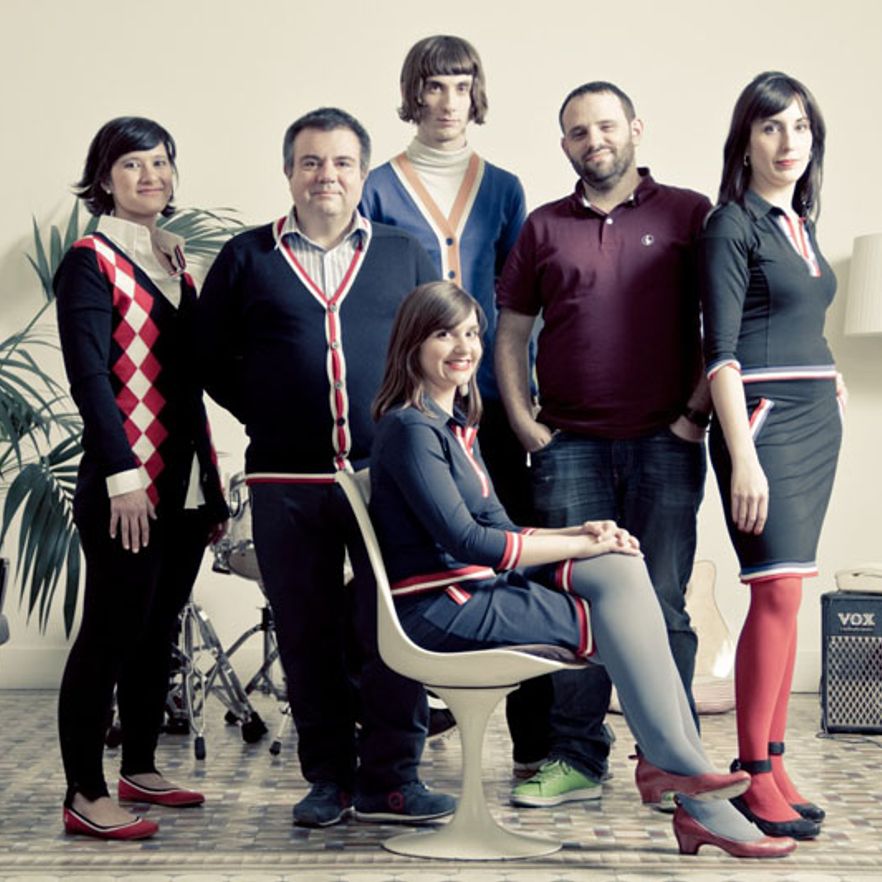 Release a new digital format single:
"Suena el Teléfono", one of the most meaningful songs of the group let by Ana and Felipe Fresón, is the protagonist of a release that includes two more never-before recorded songs: "Libertad" and "Dinero" follow the musical path marked by their last album, "Guitarras y Tambores", which is to say, classical pop leanings, with loving proximities to the sixties sound, full of careful vocal melodies and delicious guitars. Lyrically, these new songs have a surprising corrosive breath hidden under a certain vindicating pose, acid and sarcastic, about such transcendental concepts as those that give the titles to the songs. These are definitively two new delicacies to add to their incredible repertoire, which has already triumphed in national music festivals (Indyspensable, Contempopránea) as well as international ones (our greatly admired Indietracks).
It will be available on all the major digital platforms: iTunes (http://www.itunes.com), e-music (http://www.emusic.com) or 7 digital (http://www.7digital.com)
** They will release a vinyl single very soon with two versions in English of the songs "En esta pista ya no se puede bailar" and "El sueño de mi vida".
Video "Suena el teléfono":
"Suena el Teléfono" enjoys the unquestionable position of being the protagonist of COLA JET SET's new video-clip. The clip is directed by Miss Lucifer (responsible for the majority of COOPER LINDA's video-clips as well as GUILALA's first video) and in it we can see the band from Barcelona in its entirety (something that has become known within the group in some of its recent concerts as LA SUPER COLA JET SET) paying homage to their many esthetic leanings: sixties style dresses, multi-colored argyle prints, choreography, split screen, old movies and the band playing in the middle of the living room of an elegant apartment, all served by one of the best choruses of Ana and Felipe's band.
Video Cola Jet Set "Suena el teléfono" HERE:
http://www.youtube.com/watch?v=oD1DP08gClo
COLA JET SET will be performing in England in the coming days, and they are also confirmed to play the Benicassim International Festival (FIB).
Here is a list of dates of their upcoming concerts:
Saturday, May 22
Elefant Party
Cola Jet Set + Guatafán + Serpentina Dj
Valencia [sp]
time: 23:00 pm price: 8 € adv [Discos Amsterdam, Vaivén, Tienda Tipo] / 10 € doors
Sala Wah Wah
C/ Campoamor, 52 [Metro: Amistad]
---------------------------------------
Friday, May 28
Cola Jet Set
+ Paul Bevoir
Liverpool [uk]
Cavern Club
Matthew Street
---------------------------------------
Saturday, May 29
Cola Jet Set
Liverpool [uk]
time: 1.30 pm
The Cavern Pub
Matthew Street
---------------------------------------
Saturday, May 29
Pic 'n' Mixx
Cola Jet Set
+ Pocketbooks + Foxes! + The Cavalcade + Dj's: Me! And Sean
London [uk]
time: 8.00 pm - 3.00 am price: £6 [tickets from http://www.wegottickets.com/event/75482]
Buffalo Bar
259 Upper Street, London N1 [Highbury and Islington tube]
http://www.buffalobar.co.uk/venue.htm
---------------------------------------
Saturday, June 19
Cola Jet Set
+ Megafonía
Barcelona [sp]
price: 8€
Sala Underground
Granada del Penedès 19
http://underground-club-bcn.blogspot.com/
---------------------------------------
Friday, July 16
FIB - Festival Internacional de Benicassim
Cola Jet Set
Benicassim [sp]
http://fiberfib.com/es/cartel/fib-heineken-2010/