24/01/2020
CHAVALES: "Chavales" Single for New Adventures In Pop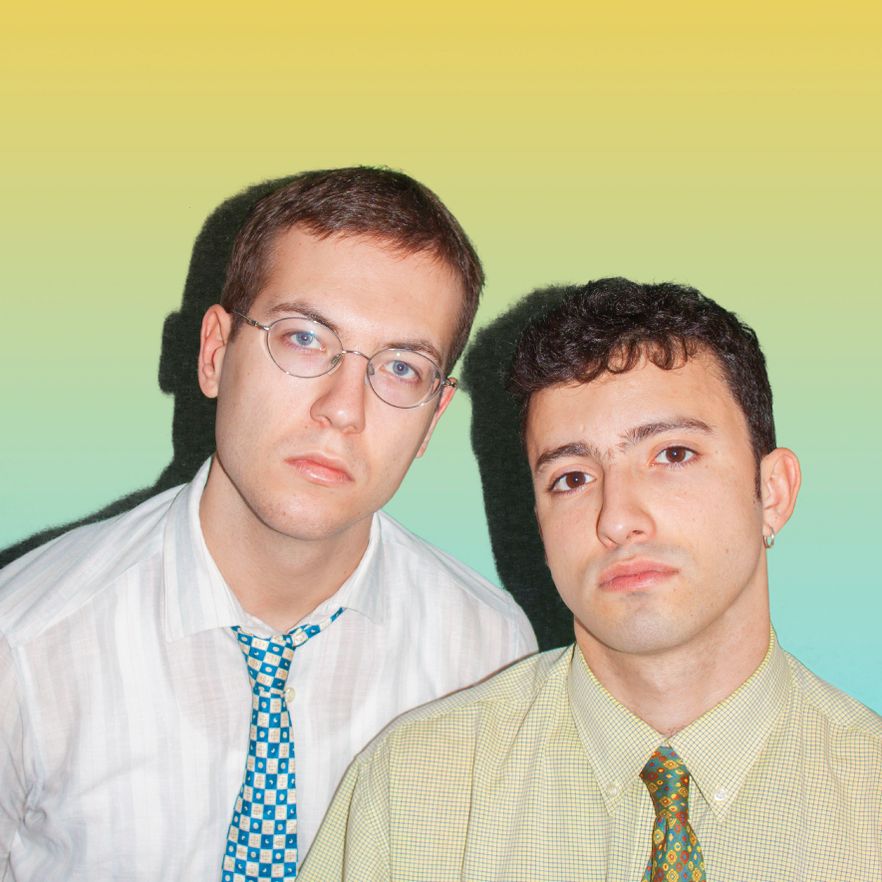 We are in the midst of an intense period of releasing new groups here at Elefant Records. Our collection "New Adventures In Pop" is on fire, and this is without a doubt proof of the effervescent Spanish pop scene. The latest new thing is a Digital EP with four songs from the duo CHAVALES, formed by Daniel Rodríguez from Mallorca and Javier Paredes fromExtremadura. They met in Madrid after Daniel was working on his solo project (DANIEL DANIEL) and Javier had a big collection of lyrics written. That's how, thanks to Martín Spangle's (producer of the Mini-LP "Movidas" by CARIÑO) participation on technical controls, they were able to develop the songs that make up this first eponymous release.
Their sound is highly danceable electronic pop, but at the same time it is elegant, knowing how to perfectly mesh sounds of the past and the most current sounds, with daring, carefree, clever lyrics. On "Empieza El Plan" we can detect echoes of PET SHOP BOYS and the bold lyrics of LOS PUNSETES. "Las Plantas De La Terraza" moves closer to some of today's tremendously addictive commercial music like Robyn or CHARLI XCXor ultra-indie groups like TV GIRL, CLAUD and BOY PABLO, but it also gives us a taste of the well-done elegance of the peppiest ORANGE JUICE. This song is also the star of their first video, an audiovisual work directed by Diego Jiménez (AXOLOTES MEXICANOS, CAROLINA DURANTE, CARIÑO, LA BIEN QUERIDA, NEVVER...) where we can see the protagonists obsessed with knowing everything about the botanical world. The deep bass and the dense keyboards of the nocturne "Me Conformo" reminds us of ELECTRIC YOUTH, with hypnotic choruses that are also tremendously catchy. And "No Me Lo Creo" closes this first release with nods to reggaeton and the music from video games.
This is a group whose path should be followed closely. Tropicalism, latin echoes, Spanish eighties new wave and 8-bit music make up this juicy and tremendously imaginative cocktail. When you hear these songs for the first time, you know that you want to learn the lyrics as quickly as possible so you can sing along at the top of your lungs.
TRACKLIST: 01 Empieza El Plan 02 Las Plantas De La Terraza 03 Me Conformo 04 No Me Lo Creo
Merchandise
Elefant Records
Turntable Slipmat


Buy
view all products
Latest activity