07/11/2017
CAMERA OBSCURA [Es]:Charity exhibition in Glasgow in memory of Carey Lander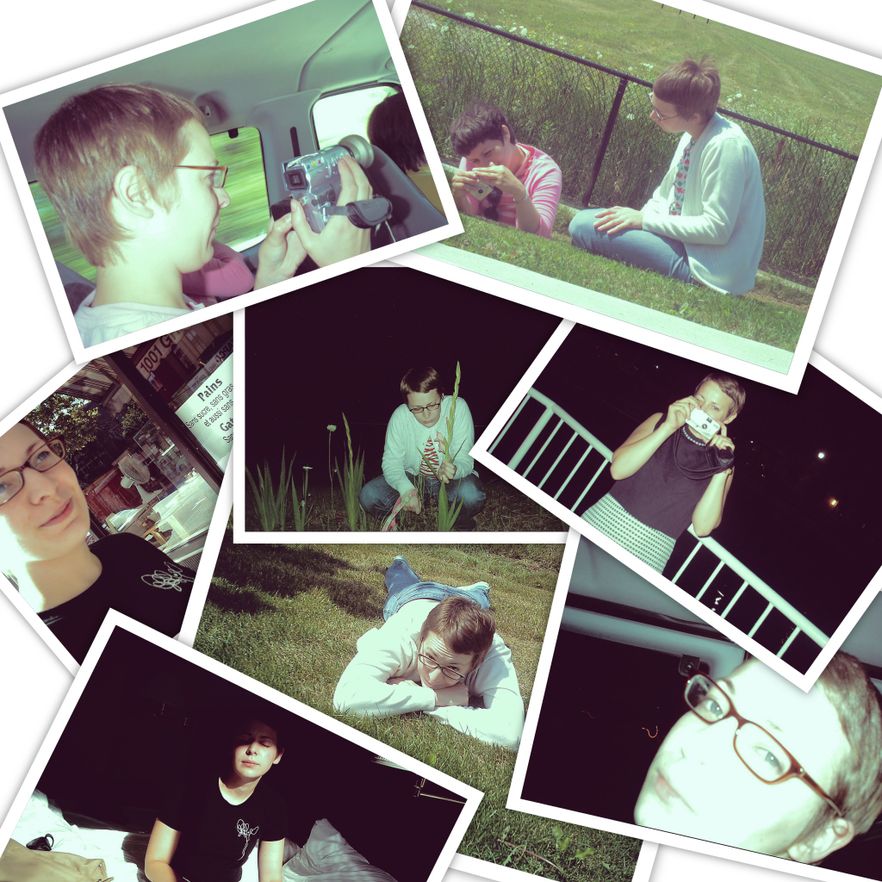 In the late 90's, a Japanese visual artist called Chop Pop fell in love with Scottish pop music. She listened to John Peel's program sometimes online, where he frequently played Glasgow groups like BELLE & SEBASTIAN, CAMERA OBSCURA, THE DELGADOS, ARAB STRAP and BMX BANDITS. When Chop Pop heard CAMERA OBSCURA's "Biggest Bluest Hi-Fi", it changed her life completely and she decided that she had to go to Glasgow. In 2003, she spent 6 months in the city, going to see her favorite groups perform live, and in 2005 she went back to spend a full year learning english and enjoying the city and its music scene.
She started making videos for her favorite songs, using her specialty – papercutting. With this material, combined with the stop-motion technique, Chop Pop has created incredible, colorful videos. All of this culminated with the artistic project "Love Letters To Glasgow".
A few years ago, she carried out the complex work of recreating CAMERA OBSCURA's video for "Let's Get Out Of This Country" in her papercutting technique, which you can see on our YouTube channel:

To make the video, she used 196 pieces of A4 posterboard, which will now be displayed at the Hillhead Library in Glasgow. These pieces of poster board can be purchased by visitors, in exchange for a donation to Sarcoma UK, in memory of Carey Lander, the group's keyboard player who passed away from bone cancer in 2015.

Supporting Carey's Campaign
"Let's Get Out of This Country" exhibition at Hillhead Library (348 Byres Road, Glasgow G12 8AP)
Showing Day - Sat 2nd 10am - 5pm December 2017
Pick up Day - Sun 3rd 12noon - 5pm December 2017
In memory of Carey Lander with all proceeds to Sarcoma UK.

https://www.justgiving.com/fundraising/carey-lander