03/03/2017
CAMERA OBSCURA: Release the singles "Teenager" and "Keep It Clean" for the first time on vinyl [Elefant Records 25th Anniversary Collection]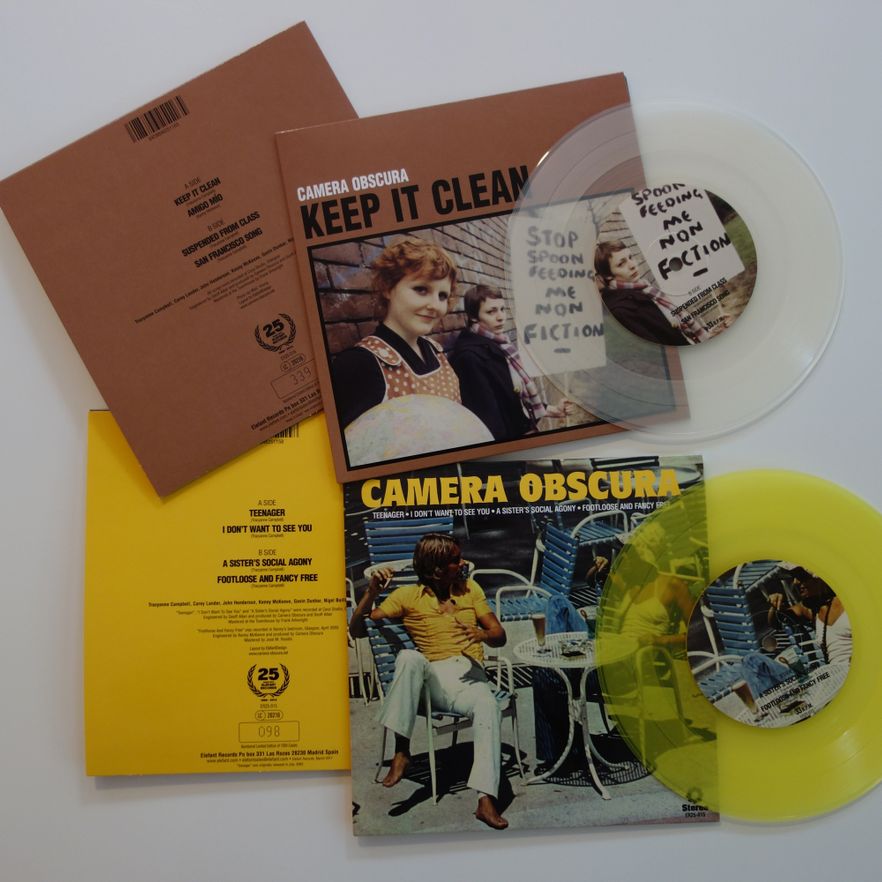 CAMERA OBSCURA is one of the key groups in Elefant Records' history. After their first album, they joined our label with that marvelous "Underachievers Please Try Harder", and later put out the equally incredible "Let's Get Out Of This Country". Together, we climbed upward in a trajectory full of unforgettable moments.

That's exactly why they couldn't be left out of our collection of reissues for Elefant Record's 25th anniversary. This collection began in 2014, when we celebrated 25 years as a record label, and so far we have released 16 of the 25 collections promised.

THE SCHOOL, LA CASA AZUL, TREMBLING BLUE STARS, LE MANS, JUNIPER MOON and LOS FLECHAZOS are just a few of the stars of these reissues. This time, we have decided to do a very specially release; both "Teenager" and "Keep It Clean" were singles taken from CAMERA OBSCURA's second album, and they were only released in the CD-Single format. So, now they are going to be released on vinyl for the first time - two 7", color-vinyl, 1000-copy numbered and limited-editions. Each single will include two A-sides (two songs taken from "Underachievers Please Try Harder"), accompanied by two songs from their CD-Single that haven't been included on their albums. And as we said back then, it is impossible to get tired of listening to CAMERA OBSCURA; they have the magic necessary to combine the eternal and the immediate with the spontaneous and the elaborate.


CAMERA OBSCURA "Teenager" Single

"Teenager" was CAMERA OBSCURA's first release as an Elefant Records group. It is iconic within the Scottish group's collection, and it is accompanied on the other side by "A Sister's Social Agony", a song with a doo-doo-wopspirit and romantic angle that also came out on "Underachievers Please Try Harder". "I Don't Want To See You" and "Footloose And Fancy Free" are the two lesser-known songs that were included on the CD-Single at the time, and that complete this limited-edition, yellow vinyl.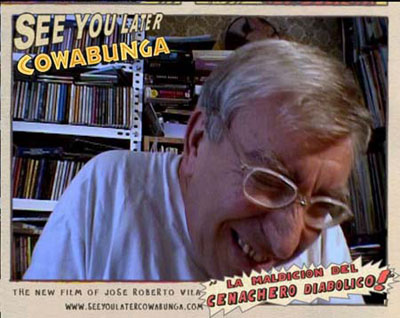 CAMERA OBSCURA "Keep It Clean" Single
"Keep It Clean" and "Suspended From Class" are two songs taken from "Underachievers Please Try Harder", which in this case open each of the sides of this 7" numbered-limited-edition, clear vinyl. They are solid proof of what these Scots are capable of: delicious melodies, dreamy folk-pop, delicate and colorful arrangements, and a certain sixties effervescence. And to top things off, we have the two lesser-known songs that came out on the original CD-Single, "Amigo Mío" (a song in Spanish with bossa nova tones) and the energetic and danceable "San Francisco Song."