02/10/2009
"Yo, Tambi?n" [Me Too], triumphs in the San Sebasti?n Film Festival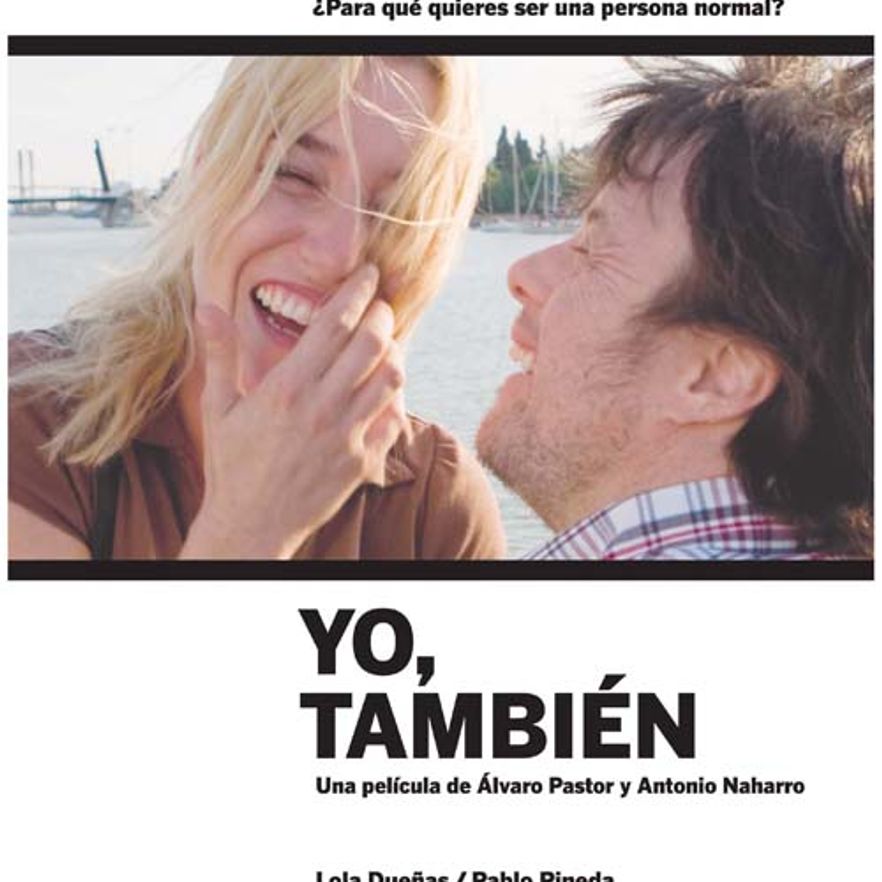 The movie was awarded two Silver Conches, for best actor for Pablo Pineda and best actress for Lola Dueñas.
"Yo, Tambien" has had its first public appearance and it has been a complete critical success. The San Sebastián Film Festival was a shotgun start for a movie that has all its cards pointing to it becoming one of the most interesting independent films of 2010. The film is Álvaro and Antonio's directorial debut, it is Pablo Pineda's acting debut, it is also Guille Milkyway's soundtrack debut and the first important project for our recently created "Elefant Music Supervision". All of this has only magnified our excitement and celebration about the two Silver Conch awards that the film received in the 57th edition of the San Sebastián Film Festival, for best actor for Pablo Pineda and best actress for Lola Dueñas, both of whom are amazing on the screen, magical in real life and now, thanks to the Festival, a "timeless couple".
Music plays a very important role in the movie and, as we've already announced, Guille Milkyway (LA CASA AZUL) was in charge of the movie's thematic music and the theme song – a seventies style rumba that is becoming a huge hit on the Internet. The video has been up on Youtube for just two weeks and thanks to word of mouth, the LA CASA AZUL webiste and blogs, the video has had more than 20,000 viewings in record time. But if you still haven't seen it, here's the direct link to the video on Elefant's channel on Youtube:
LA CASA AZUL's "Yo, Tambien" VIDEO:
http://www.youtube.com/watch?v=31rx8GcifEc
This October 16th, "Yo, Tambien" is released in cinemas all over Spain. We hope that you like it as much as we do and that it gains popularity over time, especially internationally, and that it is selected to appear in more film festivals. The soundtrack will be available online (http://www.elefant.com/shop) starting October 7th, and in stores the following week.
http://www.sansebastianfestival.com/

O.S.T. [Tracklist]: 01. I don't believe in love THE SCHOOL 02. Dedicated to Timmy the whale GIORGIO TUMA 03. En la playa 1 GUILLE MILKYWAY 04. Yo también LA CASA AZUL 05. Te amaré MANZANITA 06. En el restaurante GUILLE MILKYWAY 07. En la playa 2 GUILLE MILKYWAY 08. Separación 2 GUILLE MILKYWAY 09. I can wait forever BMX BANDITS 10. G-Lombardi magic rollercoasters GIORGIO TUMA 11. Tema de yo también GUILLE MILKYWAY 12. En el puente GUILLE MILKYWAY 13. Yo también LA CASA AZUL & SILVIA SANZ 14. Huída GUILLE MILKYWAY 15. If looks could kill CAMERA OBSCURA 16. On a wing and a prayer NICK GARRIE 17. Tema de amor GUILLE MILKYWAY 18. Que te quiero GUILLE MILKYWAY 19. ML DB (Mary Louise song) GIORGIO TUMA 20. De man devla RÓZSÁK 21. Fin de año BEEF 22. La revolución sexual LA CASA AZUL 23. Plastic city THE GENTLE PEOPLE 24. Ta-machine SOUVENIR 25. Albertone FITNESS FOREVER 26. En la azotea GUILLE MILKYWAY 27. Separación 1 GUILLE MILKYWAY 28. Kiss you in the snow THE SCHOOL 29. Feliz navidad GUILLE MILKYWAY 30. Yo también (Instrumental) LA CASA AZUL 31. Tema de amor final GUILLE MILKYWAY 32. D&B LOS MONKYS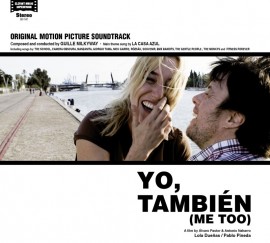 LA CASA AZUL: Video "Reception of nominations for Goya 2010!!"
picture: Guille con Lola y Pablo en la recepci?n de nominados a los Goya 2010!!
26/01/2010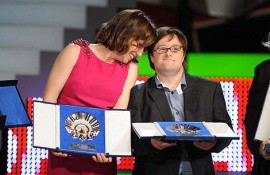 "Me Too" San Sebastian Film Festival
picture: Archivo