06/06/2017
AXOLOTES MEXICANOS: "Trececatorce", a new Digital Single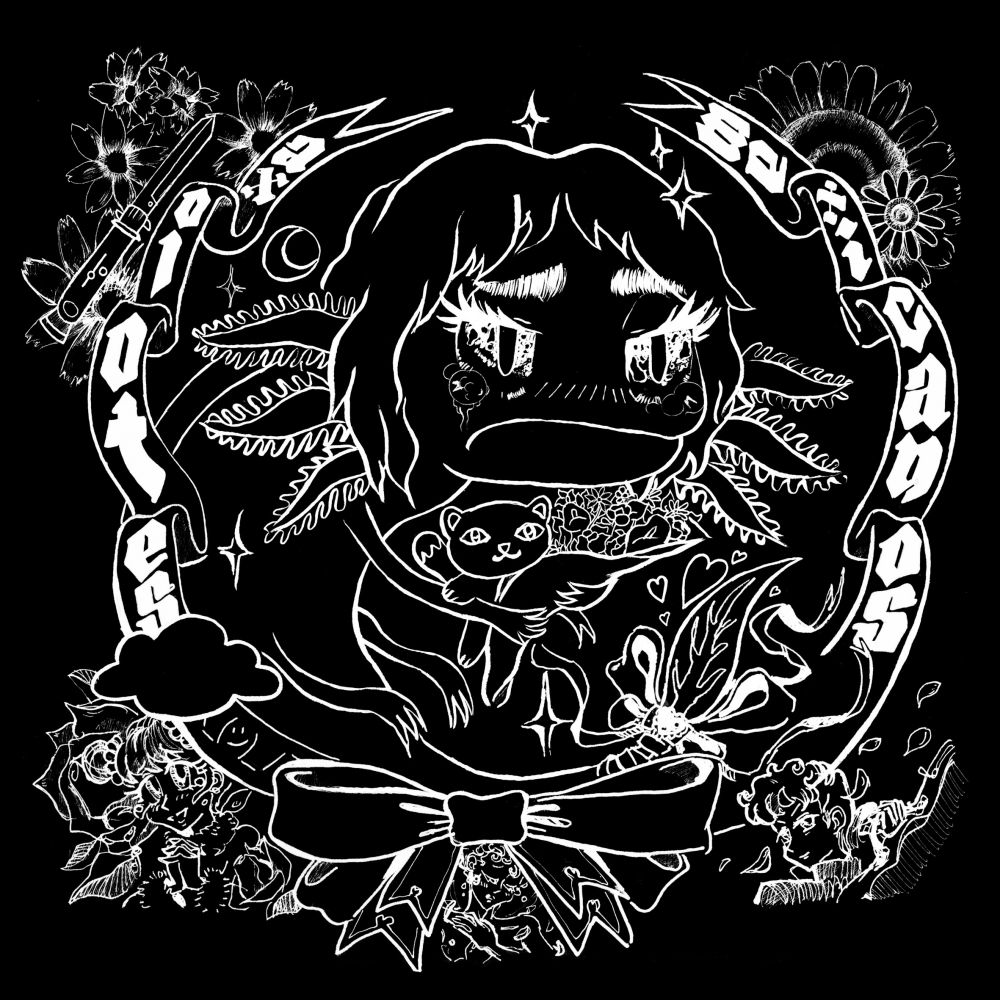 From Asturias to Japan, back and forth with stops in Madrid, the new single from AXOLOTES MEXICANOS has all the elements that make them unique: synthesizers taken from one of CAPSULE's songs, harmonies and arpeggios that would make TOFUBEATS' heads explode, super high speed pulled from PLUS-TECH SQUEEZE BOX and punk guitars that give shape to a new collection of perfect pop songs. Olaya, Juan and Stephen are all grown up, and if they wrote love lyrics about space monsters, zombies and wiener dogs before, now we can hear Olaya singingabout failedrelationships, love (a little) and losing love (a lot more).
"Trececatorce" opens with keyboards that we could hear at the end of any anime, and without realizing it you have been carried away by two minutes of melodies drawn by runaway synthesizers that culminate in that ending that lets us know once again that AXOLOTES MEXICANOS are experts at building fresh, frenetic, contagious songs. "Hazañas Bélicas" is a cover of a song that in 1981 was the title track of the also-Asturian group, STUKAS' first album. It's a re-visioning of a classic totally taken to the Axolote-universe – accelerated, exorbitant, and full of rage and energy in an impossible mix somewhere between AIRBAG, HELEN LOVE, EEL, JUNIPER MOON and POLYSICS. They close this love triangle with "XXX", where they show, once again, their ability to compose songs overflowing with equal amounts of strength and melancholy. Songs to give it everything you've got on the "Pogo" while you remember that person you loved so much.
AXOLOTES MEXICANOS aren't getting tired of being a different kind of group, and these three songs are just a small taste of what's to come. We have locked Olaya, Juan and Stephen up in Yokohama without food, TV, internet, or any kind of distraction so that they can focus more than ever and fricking finish the songs for their long-awaited full-length, which if all goes well will be released at the end of the year (and if all does not go well too). This is just an advance, and a peace offering.
TRACKLIST: 01 Trececatorce 02 Hazañas Bélicas 03 XXX