12/03/2021
AXOLOTES MEXICANOS: ":3" LP/CD New album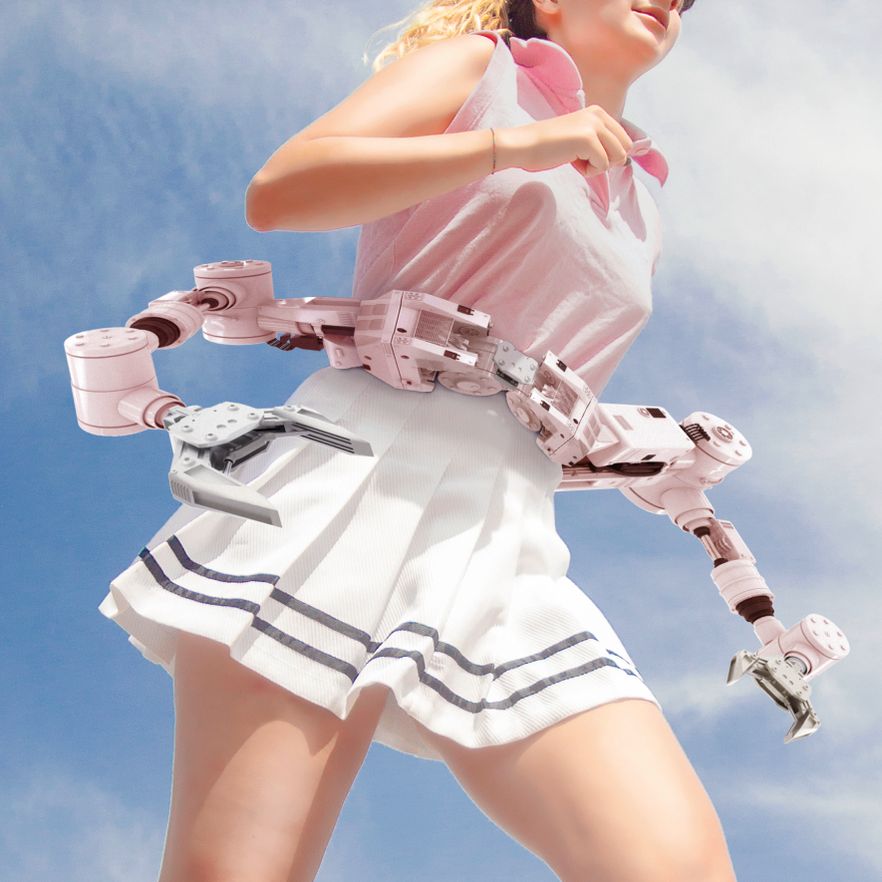 Over the last few months, we have finally been giving advances of the new AXOLOTES MEXICANOS album. The busy schedules of the band members (CAROLINA DURANTE, CONFETI DE ODIO, TEMERARIO MARIO, Stephen Please, NO FUCKS, etc) have made us have to wait, but we can now say that it was worth it. Because ":3" (colon three) takes on everything. It is a leap forward, an impulsive investigation in which everything deserves to be given a shot. Styles, sounds, stories. That is why the album from Olaya, Juan, Lucas, Mario and Stephen is an absolute musical whirlwind, a journey that is overflowing with energy, beyond our wildest imagination.
The "Opening" makes it very clear. Somewhere between fanfare and Japanese "openings", between Hanna-Barbera and HAZEL NUTS CHOCOLATE, with a strong festive and choral spirit, with a shout of "La chapa que me das / No la puedo soportar / Me entran ganas de potar" (Your endless talking / I can't take it / It makes me want to puke), opens the album. Irreverence, with no room for doubt. We had already heard "Cara De Idiota" and that pure pop spirit driven by a powerful and irrefutable rhythm section. And they also know how to be sweet when they want to be. In their own way, of course. "Vergüenza" is full of J-Pop, RnB, it sounds furiously contemporary, and it is one of the best pieces of evidence of the level Juan Pedrayes has reached as a producer. For those of you who like their punk side, don't get impatient - "Verano En Espiral" is a speedy punk-noise whip crack, with a furiously hummable chorus, somewhere between JUANITA Y LOS FEOS and TRIÁNGULO DE AMOR BIZARRO. "Que Te Pires" was another advance, where the guitars groan intensely, but they once again show us that they have transcended their punk spirit, taking it to unbelievable places. That sustained, tense beginning, compressed between thundering bass let loose faster than the speed of sound, and they even treat themselves to a little hint of reggaeton. "Cuando_estoy_contigo.mp3" gets back to the pop spirit of "Cara De Idiota", and confirms that AXOLOTES are machines when it comes to making catchy songs that get stuck in your head, whatever the style-territory they are walking in at the time. And, you already know, wherever they go, they go all in.

"Oshare Kei" is a clear indication about the influences that have gone into the evolution of the group, showing respect for that Japanese musical sub-style that comes out of Visual Kei (something they make clear in the video for "Que Te Pires"), marked by the make-up and both the esthetic and sonic stylization. "No Sé Si Llamarte" moves into a ternary rhythm, the album's mid-tempo, evocation and melancholy, intensity and exaltation: "Puedo hacer una lista / Contar los motivos / Perderte de vista / No me eches la culpa / Ni digas mentiras / Si tú también quieres / Joderte la vida" (I can make a list / Give all the reasons / Get you out of my sight / Don't put the blame on me / Don't lie / You also want / To fuck up your life). It is a song that LOS PLANETAS would have loved to have written in one of their more inspired moments. "Te Quiero (…)" is another demonstration of sweet pop, with a precious melody, that builds a bridge between the past and the future of Elefant, between JUNIPER MOON and LISASINSON, between LA PEQUEÑA SUIZA and AIKO EL GRUPO. "Gotelé" is a special song on this album, and one that poses a lot of questions. Is this a note of maturity in the subject matter of their songs? Is this a ballad of soulful outpourings that looks at the passing of time? In any case, it is exquisite. The guitars rage again on "Quiero Que Vengas", hangovers from infinite parties, marvelous arrangements that show up by surprise (¡¡PIZZICATO FIVE!!). "De Aquí A Un Año" feels like an extension of "Gotelé", with incredible production work full of synthesizers and powerful electronic bases. And the "Ending" could not be more worthy of its opening companion: a bouncy melody, Juan's incredible voice, it's a celebration and the perfect end to a party.

Thirteen songs that show up so many of pop and rock music's paths in recent decades, that show us a group that keeps its energy, its ease and self-confidence, and its irreverence intact, but also knows how to intelligently and skillfully handle a maturity that is starting to peer out from behind the curtain. We just cannot say it enough - AXOLOTES MEXICANOS have been and will continue to plant the seed for many things.
TRACKLIST: 01 Opening 02 Cara De Idiota 03 Vergüenza 04 Verano En Espiral 05 Que Te Pires 06 Cuando_estoy_contigo.mp3 07 Oshare Kei 08 No Sé Si Llamarte 09 Te Quiero (…) 10 Gotelé 11 Quiero Que Vengas 12 De Aquí A Un Año 13 Ending