23/06/2023
FAMILY: "Un Soplo En El Corazon" [2023] REISSUE in Vinyl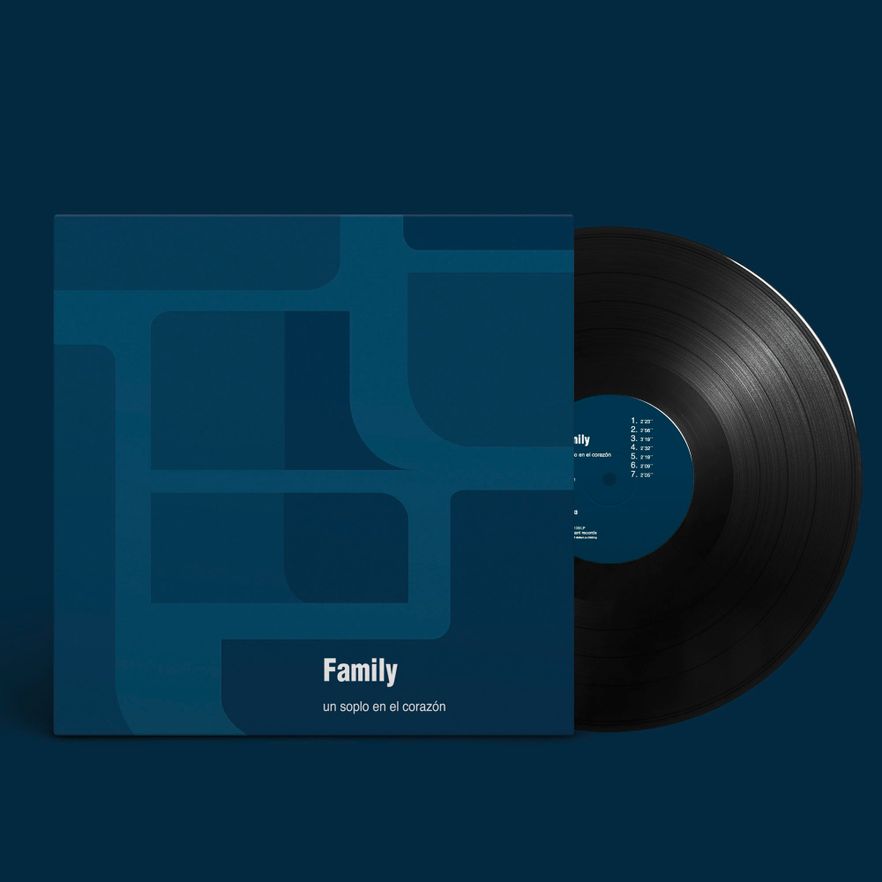 Some albums are so important in the history of a record label that their identities become intertwined, and in the case of Elefant, we cannot forget about FAMILY's debut album. Pop fans fell in love with the album from the very first minute, with its precious lyrics and touching melodies which have transcended eras and borne deep into the ears and minds of various generations, and which has become even more legendary as time has passed. This past April was the thirtieth anniversary of the recording of "Un Soplo En El Corazón", and to celebrate this we are going to rerelease it on vinyl for all those fans who are still trying to get their hands on a copy. "Un Soplo En El Corazón" has continued to soften the hearts of many in recent years and has been used on the soundtracks of movies and TV shows like "Requirements To Be A Normal Person", "Through My Window", "Oreina", "Los Pequeños Amores", "Cuéntame" and "In Love All Over Again".
TRACKLIST: 01 La Noche Inventada 02 Nadadora 03 Como Un Aviador 04 En El Rascacielos 05 El Bello Verano 06 Portugal 07 El Buen Vigía 08 Viaje A Los Sueños Polares 09 Al Otro Lado 10 Carlos Baila 11 Yo Te Perdí Una Tarde De Abril 12 Dame Estrellas O Limones 13 El Mapa 14 Martín Se Ha Ido Para Siempre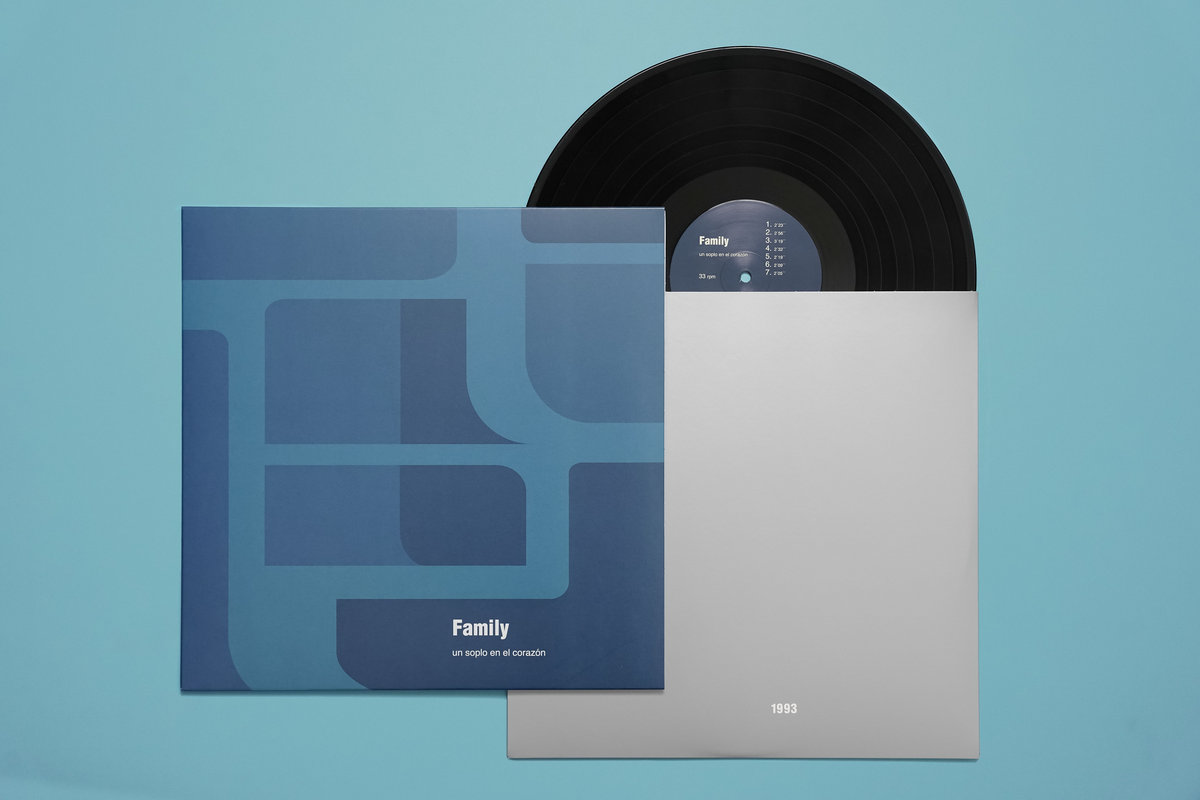 Promotional text:
FAMILY is a legendary name in the Spanish music scene of all time. And they reached this cult status with only an album, a perfect record from its start until its last second, that they filled with such influences as the guitar playing of Johnny Marr (THE SMITHS), the melodic basslines of Peter Hook (NEW ORDER), the synthetic elegance of PET SHOP BOYS, the unique style of Spanish pop star Carlos Berlanga (and his admired Antonio Carlos Jobim). A true masterpiece which didn't need big promotion campaigns: as a matter of fact, FAMILY didn't give almost any interviews, got any pictures taken or played live onstage, preserving the mystery and emotion that makes "Un Soplo En El Corazón" something truly special and unique.
The origin of FAMILY takes place in a band from San Sebastián, LA INSIDIA, in which Javier and Iñaki were both members, and they played from 1983 to 1988 without ever recording an album. In 1989, the pair formed EL JOVEN LAGARTO and recorded a demo in which we can already find the style of FAMILY perfectly configured. In fact, most of the songs on that tape would form the tracklist of "Un Soplo En El Corazón".
FAMILY's first official recording appeared in 1992, a version of "El Signo De La Cruz" by DÉCIMA VÍCTIMA performed with FANGORIA, who from then on would not cease to praise the excellence of the duo from San Sebastián. Precisely in the studios of Alaska and Nacho Canut, FAMILY would record their only album, in which technology and emotions go hand in hand in an unprecedented way until now.
"Un Soplo En El Corazón" was finally released at the end of 1993, and the critics immediately hailed it as one of the best albums of the year. Since then, the prestige of this album has only grown and many summaries of the best of the nineties include this album in their top positions, or even in the first one.