05/05/2017
THE PRIMITIVES: Release "New Thrills", a 10" vinyl Maxi-Single with 4 new songs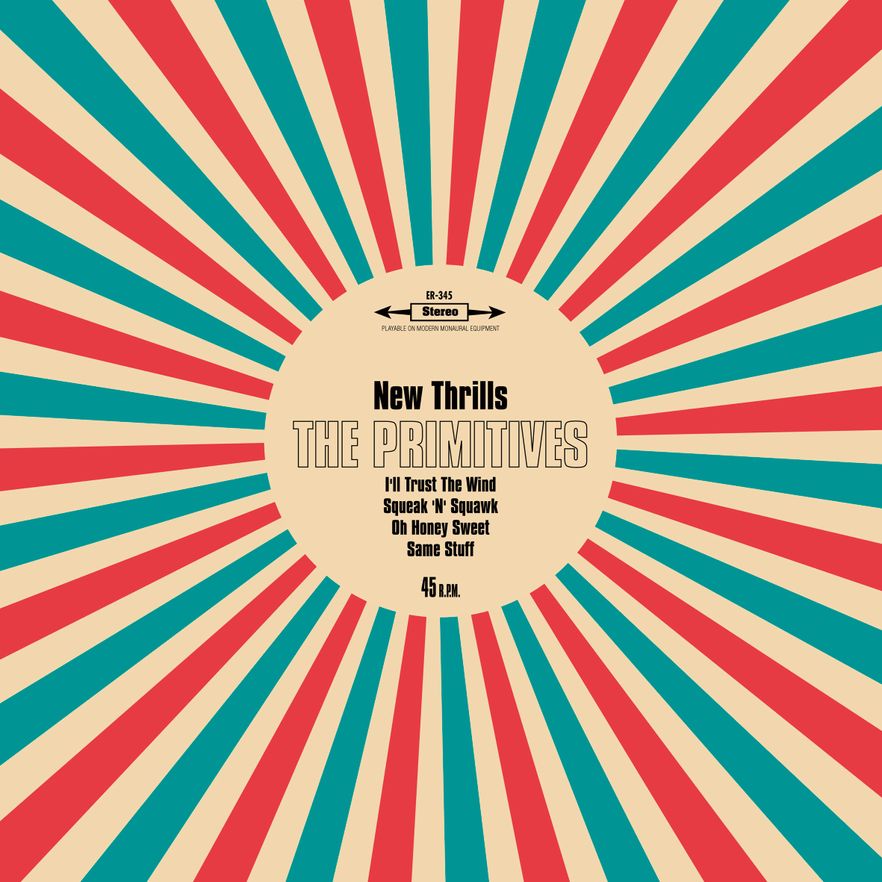 THE PRIMITIVES are back. Paul Court, Tig Williams and Tracy Tracy's band continue to prove that they are in their second youth. After that exceptional album of covers called "Echoes and Rhymes" and their fantastic last album "Spin-O-Rama", Elefant Records is releasing a magnificent 10" vinyl maxi-single with four new, original songs by the band, that can keep up with any of their greatest hits.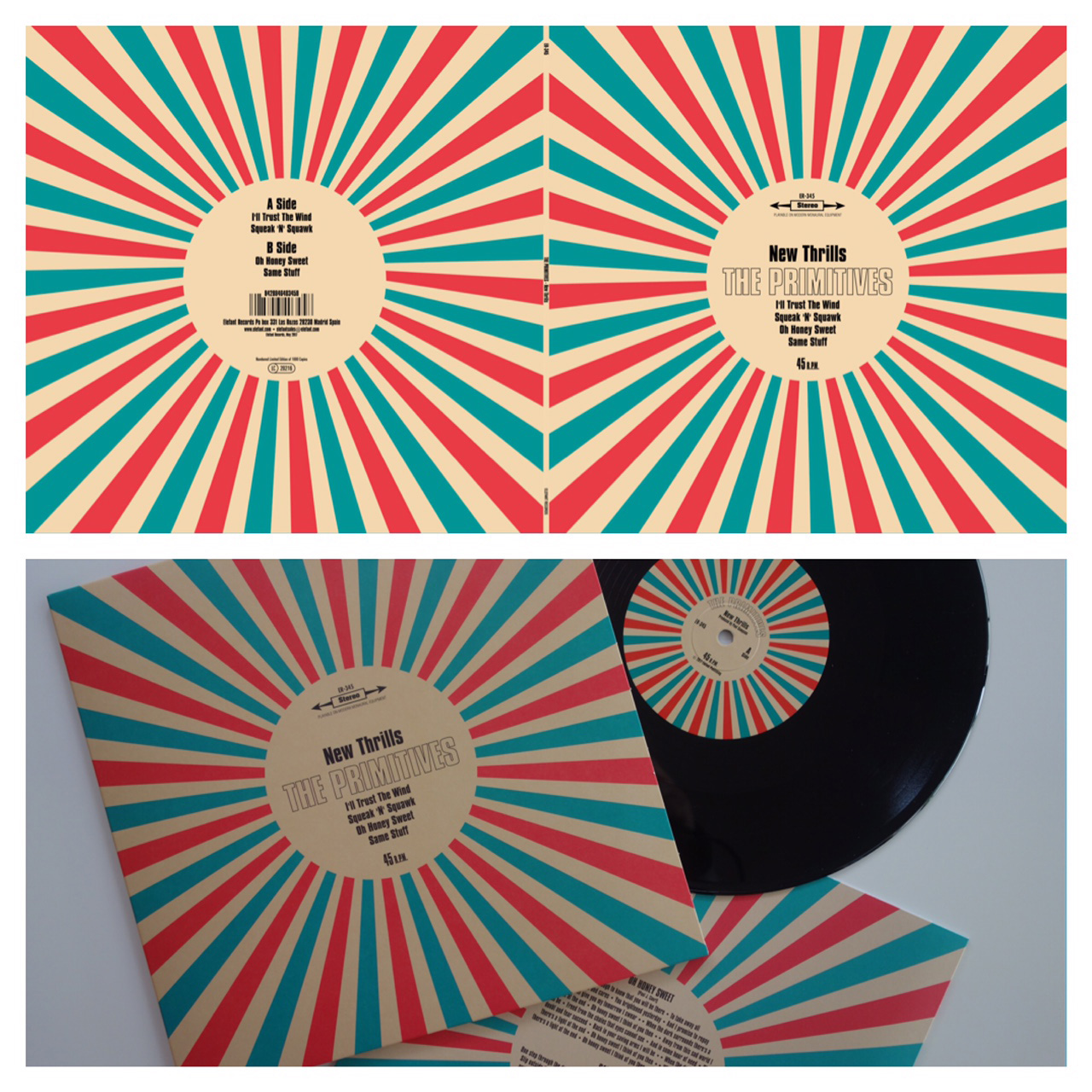 The guitar that starts off "I'll Trust The Wind" evokes some of the band's great moments, with a marvellous riff and an incomparable dynamic. Their contagious melodies plus that British touch are evident throughout. "Squeak 'N' Squawk" is another bullseye, which echoes once again (and why not) other bands' such as THE JESUS & MARY CHAIN or PRIMAL SCREAM's finest moments, with a straightforward nod towards early classic PRIMITIVES. "Oh Honey Sweet" opens the B-side with their more pop facet, less distortion and wonderfully light, with Paul's voice illuminating everything. And to finish, so that we don't forget about some of the British band's consistent references, "Same Stuff" closes things on a high note with overtones of garage, surf and blues, and a noisy and solid bass riff.

These songs sound as fresh as if they had been composed in the band's first year of existence. The release will be a 1000-copy limited-edition 10" vinyl.
Merchandise
Elefant Records
Turntable Slipmat


Buy
view all products
Latest activity