08/09/2021
THE HEPBURNS (feat. Estella Rosa) "The Other Side Of Grey" Digital Single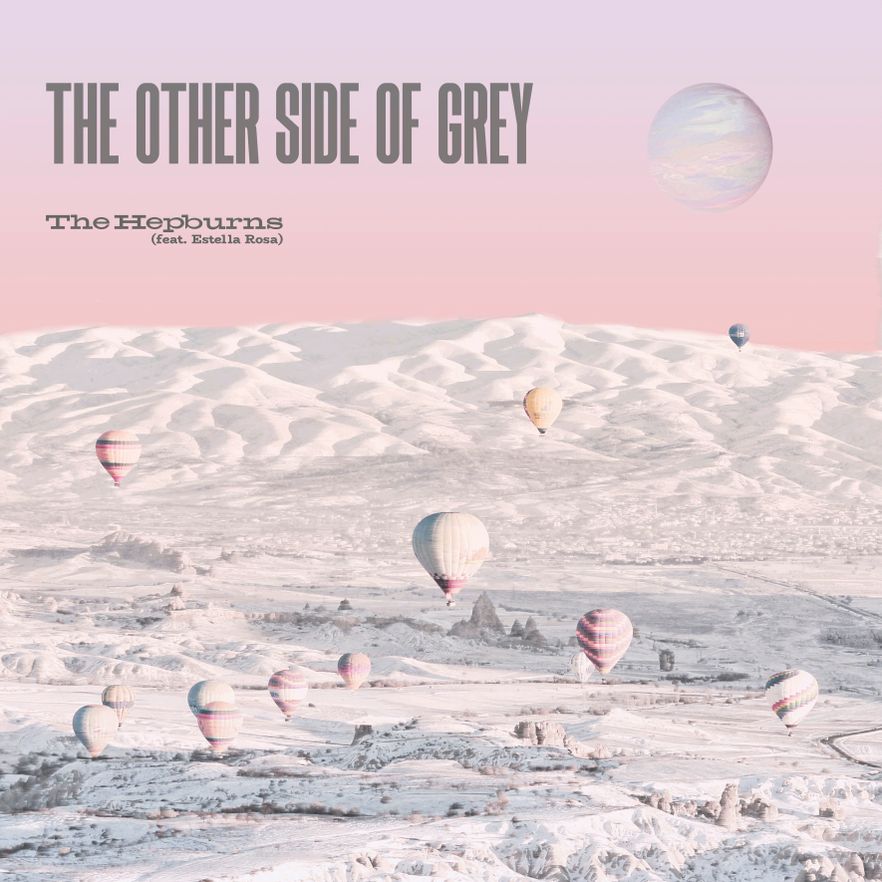 We love indie-pop, jangle, sunshine pop. We don't have to keep saying it. We love bossa nova and soundtracks from the sixties and seventies. That's why we are happy to announce that the next THE HEPBURNS album will be released on Elefant Records. And what's more, it's in tandem with Estella Rosa, the singer from the jangle-pop group NAH. The collaboration came about in the midst of the pandemic and brought us "Architecture Of The Ages", a very special album that we are advancing with "The Other Side Of Grey".


Matt Jones, Mike Thomas and Les Mun are still showing off their exquisite arrangements, their dreamy, polychromatic harmonies, and those stories about loveable losers that only someone like Matt Jones can illustrate so well. And "The Other Side Of Grey" shows us how to tell the story of a person drowning in self-pity through a song full of light. Artists, perspectives, nuances, emotions. Wonderful. And Estella's sweet voice is the perfect counterpoint, the cherry on top of the cake of your dreams.
And what could be better than a video by Pooley, from Woom Studio, who once again shows off his good taste, his ability to play with a vintage esthetic and make it shine under a setting full of plasticity. In this case, it is a chromatic journey, starting in a futuristic city in black and white, where a multicolor sun starts to shine intermittently, and there are many tributes to classic movies, photography, and the ending looks toward a liberating environmental message. It is full of references, visual play, exquisite techniques… Words don't do it justice.
And the final surprise to go with this incredible news – there is a previously unreleased track on the B-side that will not be included on the album, which confirms the tremendous moment the group is having. Because if something as incredible as "Midnight Guy" couldn't find a spot for itself on the album, we can't even imagine how amazing the songs that did are. The song is about a happy-go-lucky, devil-may-care character, straight out of television spy-fi adventure "Department S". It is overflowing with imagination – in barely three minutes Midnight Guy flies across the midnight sky in his own personal chopper, glides through the Florida Everglades in his air boat, takes a turn at the roulette table, and dances to Michael Jackson's "Don't Stop 'Til You Get Enough" on the discotheque floor! The trademark THE HEPBURNS qualities are there, with their love of bossa nova, 1960s film and television, and the beginnings of disco music from the 70s.
We are celebrating this, and we are sure that many of the fans of this band with more than 14 albums to their name will do the same.
TRACKLIST: 01 The Other Side Of Grey 02 Midnight Guy