10/02/2014
SPEEDMARKET AVENUE: Digital Single and video for "Not This Time"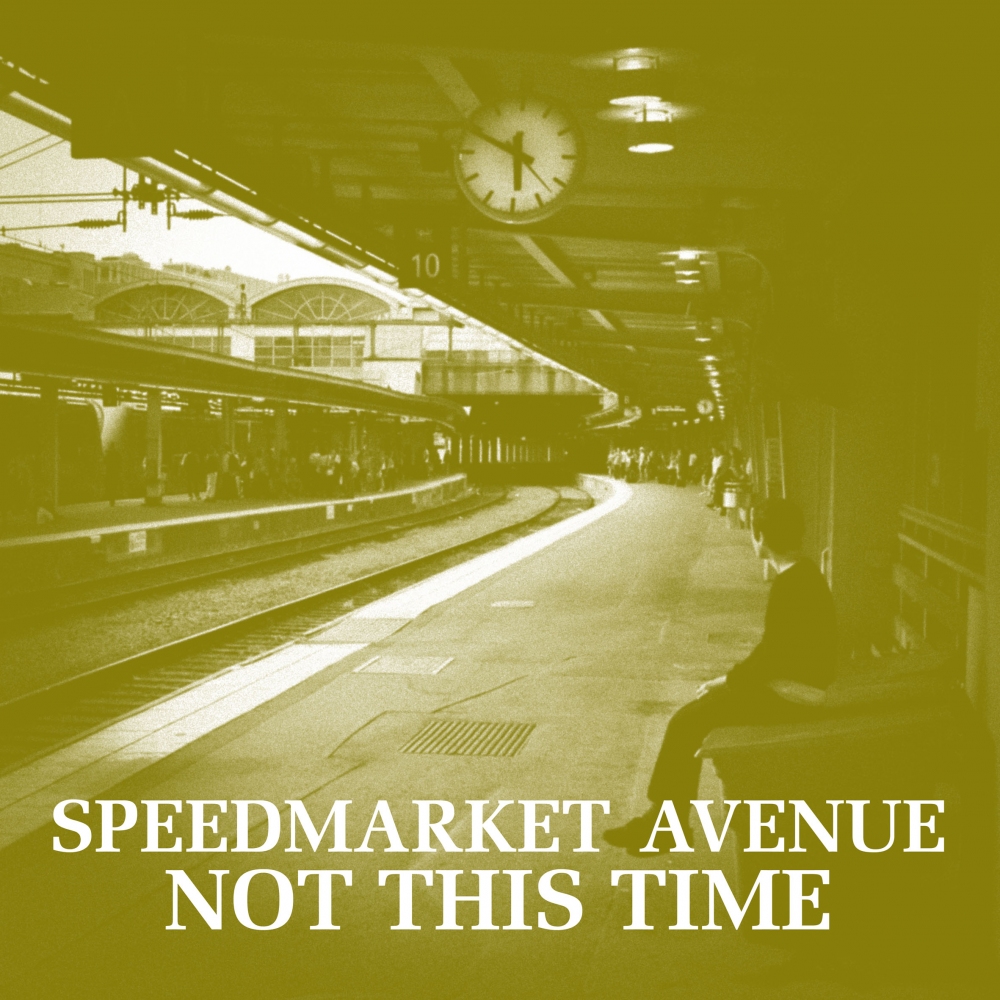 SPEEDMARKET AVENUE are wrapping up the change in direction that their latest Mini-LP, "Goodbye", has been for their career, more than a year after it was released, with a new single. It is a new, important addition to the list of great break-up albums, like FLEETWOOD MAC's "Rumors", Frank Sinatra's "Watertown", TREMBLING BLUE STARS' "Her Handwriting", and Bob Dylan's "Blood On The Tracks".
The song selected for this occasion is "Not This Time", a brilliant composition that moves back and forth as if debating between its melancholy reverb, its agile, trotting rhythm, and its disarming chorus. With cover art that finishes with the four-color printing process with its faded green, this digital single also includes a previously unreleased track, "Not This Time (Living Through)". The song has echoes of the most energetic and exciting ARCADE FIRE, but mixed with a certain gloominess as well as an unrepentant energy; it's the perfect ending that opens the door to whatever comes next, something beyond that tortured break-up, that we also understand to be the beginning of the road toward new musical surprises. Something we are anxiously awaiting from a group as talented as SPEEDMARKET AVENUE when it comes to working different sounds and influences.
What's more, the release of this digital single comes with its corresponding video-clip. It's an impressive audiovisual document in which the Swedish band's singer himself giving a public interview, in the worst tabloid style, talking crudely about the decline and destruction of his relationship with the woman he married. Is that what really happened? How closely does the video stick to the real story?. The last lines seem to hide some kind of truth... or do they?
But beyond all of this, "Not This Time" is a reminder of what a great release "Goodbye" has been, a landmark that would be difficult to repeat in the discography of any group worth its weight. And of course, one that we will never forget.
TRACKLIST: 01. Not This Time 02. Not This Time (Living Through)
Playlist with the VIDEOS that close the trilogy from SPEEDMARKET's album "Goodbye":
"You Can't Follow" [Act I] / "How I Miss You [Act II] / "Not This Time" [Act III]