25/10/2019
SOLEÁ MORENTE: "No Puedo Dormir" Single Digital and Video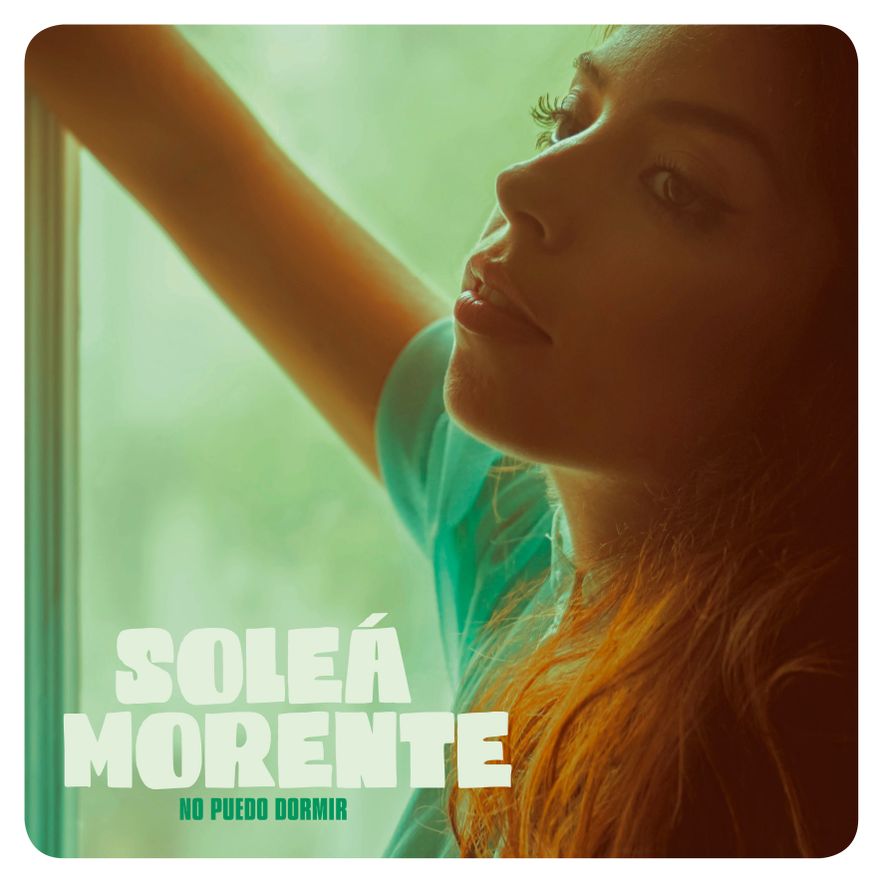 Yeah, this is big news. Soleá Morente is releasing her new album with Elefant Records. To say that we are happy is not nearly enough. She is the daughter of the legendary flamenco singer Enrique Morente (autor of "Omega" and "Pablo De Málaga", among others) and the flamenco dancer Aurora Carbonell. She is the sister of Estrella and José Enrique Morente. And above all, she is responsible for that EP, a tribute to her father, with LOS EVANGELISTAS (where Antonio Arias and almost the whole of LOS PLANETAS were members), and of those two magnificent albums, "Tendrá Que Haber Un Camino" and "Ole Lorelei". And the next one, right here. This coming January, "Lo Que Te Falta" will be here, and we are happy to announce that it will once again be supported by the regular group of collaborators like J(LOS PLANETAS),David Rodríguez (LA ESTRELLA DE DAVID) and LA BIEN QUERIDA.

It is our privilege to be able to take part in the career of someone we consider to be such a vital artist for the evolution of music in our country. Because Soleá was born at a crossroads of sounds, and her career looks like a running debate between trends, roots, impulses, DNA, rock, flamenco… Her struggle to find an identity on totally new terrain. She is creating it she goes. She doesn't need fusion, she doesn't need to mix anything. She is the essence of that fusion, and the research behind her identity is an exercise in unfathomable discoveries. In fact, on this album, she has taken on more composition work than ever.

"Lo Que Te Falta" leaves behind the solid sound of "Ole Lorelei" and goes back to her roots, but this time to the beat of rumba and happy things, with guitars, with synthesizers… Although maybe the most important thing here is the lyrics – it is cante jondo (a vocal style in flamenco singing) translated to the times we live in (remember that Soleá has a degreein Spanish Literature), with inspiration, joy, and a delicious touch of irony.

But we don't want to get ahead of ourselves. Or better yet, let's get ahead of ourselves in just the right measure. In this case, the Single that is going to whet our appetite. "No Puedo Dormir", written by Soleá herself and produced by David Rodríguez, is a great example of what we were talking about before. It is a mid-tempo habanera, with majestic arrangements, a contained Soleá, and that includes lines as exquisite as this: "No puedo dormir / Y como siempre que me pasa esto tomo Lexatin" (I can't sleep / And whenever this happens I take a Lexotan)to talk about heartbreak and the anguish of insomnia. And suddenly, the final tour de force, picking up speed, marvelous, breaking out from the song and giving it the definitive jondo touch, to the beat of "Ole ole por quererte / Ole ole por quererte / Estoy pasando yo en mi casa / Las fatigas de la muerte" (Bravo for loving you / Bravo for loving you / I'm at home suffering / The exhaustion that comes before dying). This is proof of the discoveries the middle Morente sibling is offering us, lines that debate between humor and substance, between irony and desperation.

And to accompany the release, we have a video filmed by Santi Capuz, where we can see her moving around a house with her melancholy, as if it were a cage that had the privilege of observing her superb presence. And LAS NEGRIS appear out of the walls with that incredible final chorus that marks the turning point of the song.

It is an absolute pleasure to listen to, and it further confirms that we are going to have the privilege to observe the growth of a unique figure in our country, both on an artistic level and on a personal one. And getting to know her on a more personal level has only confirmed that she is the epitome of sweetness. All we need now is the album. That's all we need. Impatience.