05/05/2021
RUSH WEEK "Past Lives" Digital Single and video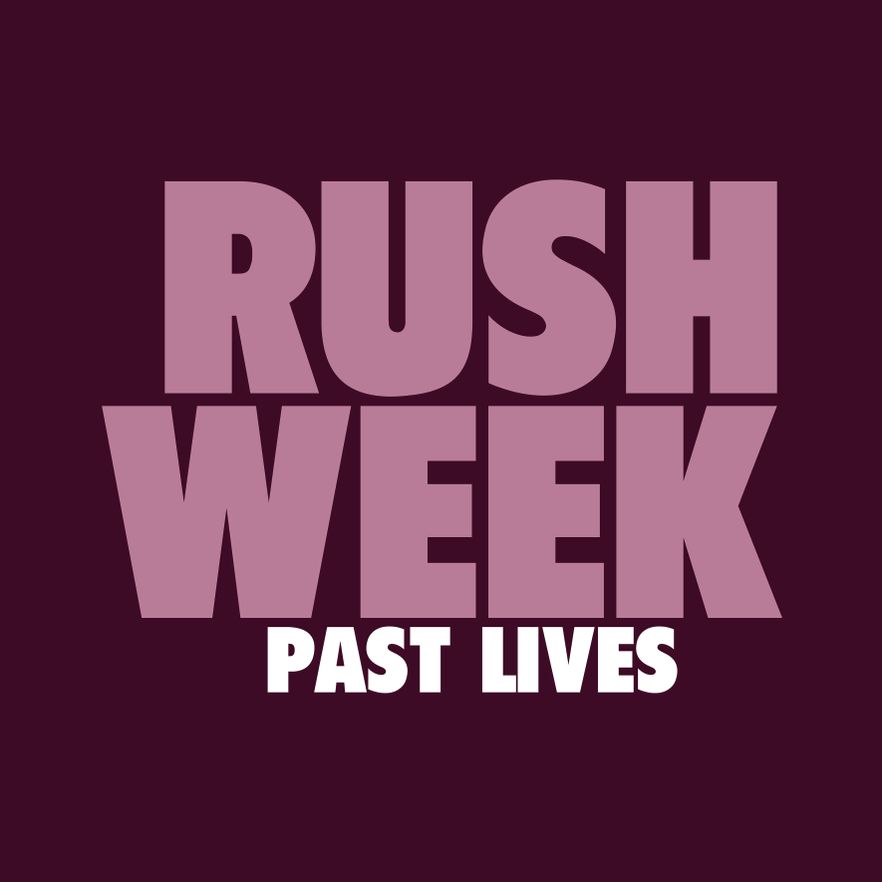 The album that the singer Rachel K. Haines and the producer James Benjamin Thomas gave us - several months ago already - was an example of style, good taste and elegance when it comes to mixing current sounds with esthetics closer to the eighties. It was an album full of hits, with silky songs that were at the same time highly danceable. A perfect example of this is this single from the very same album and that became the title track. "Past Lives" has a pristine, transparent, luminous voice, with clear and catchy choruses, solid and intimate bases, and a perfect dynamic that helps that strange incarnation between music and body that some songs manage to achieve.
That magical harmony is perfectly captured in the video that was made for the occasion by Jon Alcaide (who has collaborated on so many audiovisual projects, from the short horror film "Bury My Soul" that he directed in 2017, to several fashion films for the clothing designer Victor Von Schwarz in 2020. He was also in charge of art direction in LA CASA AZUL's "El Colapso Gravitacional" video). Playing with the most evocative textures from the movies of their beloved Darío Argento, but at the same time introducing the sophistication of Lana Del Rey, the video shows the dancer Jaume Luque (who dances with the Danish companies Black Box Dance Company and IT Dansa) making his body and making the light from Josh Fenoy's camera the key elements of the image - exciting, terse, beautiful. The video was edited by Daniel Cuenca (SOLEÁ MORENTE, MADDIE MAE, LA CASA AZUL and so many others).
And as an extra gift, we have a previously unreleased song. "Pride" was recorded in the original sessions for "Past Lives", but hasn't been released until now. The lyrics are inspired by Sade's "Love Is Stronger Than Pride"; the song talks about those relationships that, after hitting hard times, are able to get back to the elements that made them flourish in the first place. White soul, translucent piano, programming that flirts with trap, and synthesizers that make those textures that make us feel at home. Another delicacy that perfectly exemplifies what RUSH WEEK's song is all about.
TRACKLIST: 01 Past Lives 02 Pride [Extra Track / Inédita]