Biography
Ruth Miller: vocals and guitar
Terri Lowe: guitar
Steve Cook: bass
Paul Knight: drums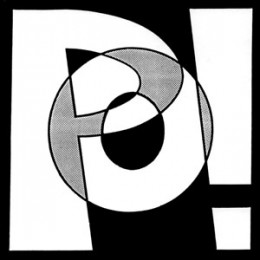 If Po! were a ruthless band, they would be shifting millions of units on some mega multi-national record label. However, they are blessed (or cursed) with that style of English humility which seems to doom them to obscurity and true independent cult status.
Through fanzine articles, John Peel and college radio play, PO! have acquired thousands of fans, who have in turn converted friends.
The themes and moods of PO! songs are quite distinctive. Often, a joyful tune, that you can't get out of your head for weeks, is matched with words that are melancholic and sly. PO! record their songs to communicate these themes and moods, not to demonstrate the latest production techniques.
The band was started back in 1987 by Ruth Miller, who decided to write songs which would get rid of an abusive boyfriend. The first PO! rehearsal took place at Archway Studios in Leicester, with Ruth on vocals and guitar, Julian Glover on bass guitar, and Mark Fuccio on drums.
Before PO!'s first gig on July 18th 1987, Mark Fuccio was replaced by Jan Frazer on drums. The band's debut had a big build up, with a massive poster campaign, articles in the local press, and a stage set full of huge cardboard cut-outs. During the first year of existence, PO! played loads of gigs, including Leicester's Abbey Park Festival, and a festival in Worcester with HAWKWIND!
PO! recorded a demo tape, funded by Leicester City Council, which locally based fanzine "Samantha" made into a flexi-disc. John Peel played the flexi, which resulted in lots of postal enquiries. However, the two other members of the band left at this point, and so Ruth decided to release an LP using musicians from another band, THE ORIGINALS. This album, "Little Stones", was recorded on four-track, and all of the thousand sleeves were folded and glued by Ruth.
After this, PO! became an all-female gigging band again, when Jan Frazer rejoined, along with new bass player Mary Mills. There were plenty of small gigs, but not much progress. Several other combinations of PO! line-up played gigs during this period.
In 1991 Terri Lowe, Paul Knight and Gary Gilchrist joined the band on guitars, drums and bass respectively. This line-up went on to record several 7" EP's, a Radio 1FM session for John Peel, and the second album, "Ducks And Drakes".
Gary Gilchrist left, just before PO!'s third album, "Not Marked On The Ordnance Map", was recorded, so Terri Lowe played both guitar and bass on the album. Steve Cooke later joined as the new bass player.
Meet the band!
Paul Knight
There was a very shy drummer, who practised nearly every day in the rehearsal room next to ours. When we needed a new drummer, we asked Paul what his favourite band was, and when he said SIMON & GARFUNKEL, we knew he was the man for us! He is the most sensible person in the band, and although he owns a big telescope, he doesn't show off about it. Paul doesn't bother listening to PO! records or radio sessions because "I know what we sound like".
Terri Lowe
Terri is the loveable rogue of the PO! band. He is always kind to animals, and is afraid of fire. No one knows his past history because he just turned up one day with a guitar and asked to join the band. His favourite word is "no", and he has visited every transport cafe in England. Terri has a unique guitar style; despite using many different guitars and amplifiers, his guitarring always sounds the same. "I always play G major and have the volume knob on 4. I think this is an important part of each song.
Steve Cooke
Steve is the token musician in the band. He says that he is self-taught, but we know that he is a graduate of the school of dugga-dug ftonk bassistry founded by Jaco "Cornish" Pastorius. Anyone who sees him tuning up in the middle of a song will agree. He's a bit flashy with a camera, too, and is due to put out an exhibition of pictures of street life in India and the like. He also makes "film music in search of a film" under the name ODDHEAD. Strange. But nice.
Ruth Miller
Ruth's dislike for loud music and late nights make her unsuited to career in the pop business, although she is determined to master the guitar eventually. Her favourite word is "hoof", due to hippopotamus ancestry and you may have noticed it slipping into some of the songs. Behind the eccentric facade is a serious intent to undermine those with power by embarrassing them to death.
Discography:
1989 RUTEP 1 "Glass King flexi" (with THE ORIGINALS)
RUTLP 1 "Little Stones" (vinyl album)
1991 RUTEP 7 "Grains Of Sand" (7" EP)
1992 SUNDAY 9 "Fay / Sunday Never Comes Around" (7")
ER 108 "When" (7" EP)
RUTEP 8 "Treasure" (7" EP)
1993 RUTLP 2/ CD2 "Ducks And Drakes" (album)
SUNDAY 17 "Tina" (1 track on flexi)
SUNDAY 021 "Joybang" (1 track on 9" flexi)
1994 Radio 1FM John Peel Session
RUTSY 1 "Northern Wonder / No Flowers" (7")
SUNDAY 640CD "Good Behaviour / A Lovely Letter" (2 tracks on compilation)
1996 RUTLP 4/ CD4 "Not Marked On The Ordnance Map" (album)
ER 139 "A Page A Day" (7" EP)
ER 1029 "Engineering" (song on "Elefant Radio" compilation)
SUNDAY "First Of May" (BEE GEES version album)
1997ER 1046 "Past Perfect Tense" (compilation with their best songs on CD)
Press cutting file:
"Light, late 80's guitar mixes with their good use of wistful female vocals on three atmospherically sad tracks". NME.
"Ruth Miller has put together a soulfulmix of music that manages to be both flip and serious in the same cut. With little glitzes and throwaway melodies, the seriousness and spirituality of the words can almost be lost sometimes but instead what you get is proof that lyrics can be heavy without the music bringing you down". The College News.
"Winsome and winning jangle pop with a resolutely charming female vocal, a heady gasp of pop dynamics and defiantly small-town lyrics adds up to something surprisingly substantial. It's not quite as good as
"Sunday Never Comes Around" (which in my humble opinion is about the third best pop song ever), but these three songs should be essential listening for all well adjusted pop lovers". Mark Sutherland, Siren.
"PO! are astonishing. That I was ignorant of them for so long is something I feel truly regretful of. Ruth Miller's voice, a hybrid of the young Marianne Faithful and Amelia Fletcher (imagine that!), ascends heights on "Fay" I haven't heard reached in too long a time". Scrapbook fanzine, Ontario.
"Combining Celtic lyricism, tight harmonies and light pop melodies, the English quartet has the same sort of effortless appeal as THE HOUSEMARTINS". Option.
"PO! are one of the best kept secrets of indie-dom". Mick Mercer, Siren.
"The album "Little Stones" remains in my all-time top ten. See, here's a secret: the best undiscovered songwriter in England today is a woman called Ruth Miller". Independent Catalogue.