19/11/2021
PAPA TOPO "¡Corten! (Original Motion Picture Soundtrack" Single Digital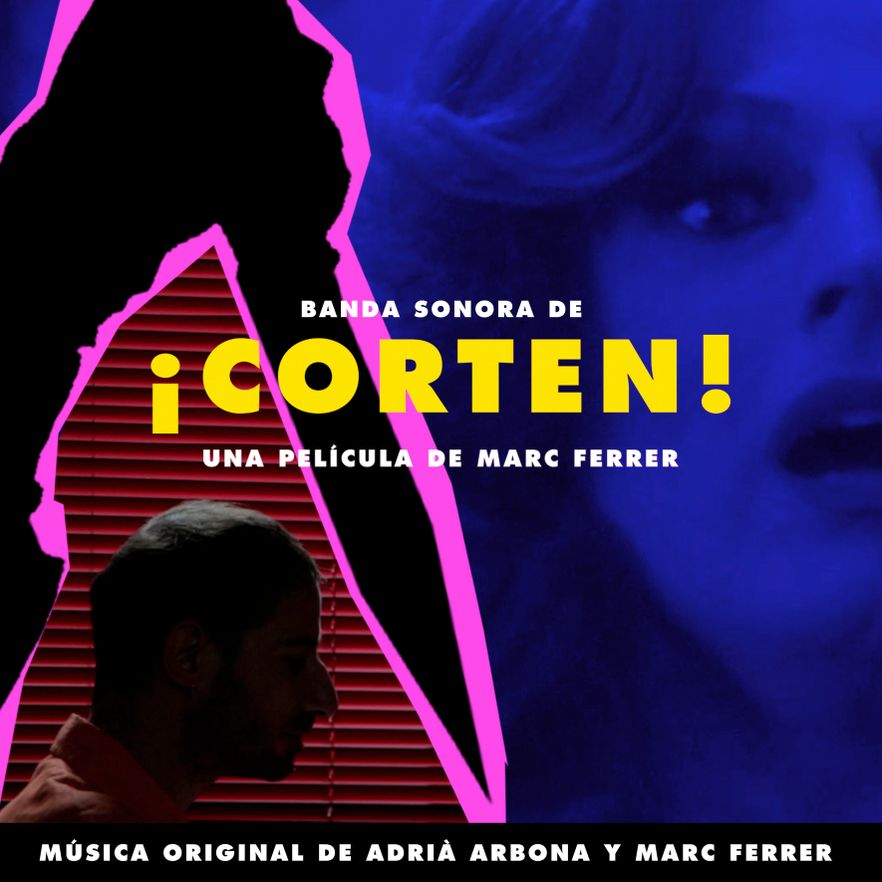 Even though it has already been five years since PAPA TOPO's first full-length album (and eleven since their first single, "Oso Panda"), we can't say that Adrià and company have been taking it easy. New singles, important collaborations (with MARIA DANIELA Y SU SONIDO LASSER and Yurena, for example), composing for movie soundtracks ("La Maldita Primavera", "Nos Parecía Importante" and "Puta Y Amada" by Marc Ferrer), their impressive performance on the "Cachitos De Hierro Y Cromo" New Year's Eve special of 2019, two tours in Mexico... Their new release includes a little of all of that – new ultra-addictive songs; top-notch collaborations like Samantha Hudson, Zaida Carmona and LA PROHIBIDA, among others. The five songs that are included on this Digital EP belong to the soundtrack from Marc Ferrer's newest movie, "¡Corten!". It is an exercise that plays with the comedy, thriller, and queer film genres as well as pays tribute to the Italian giallo genre. As you can imagine, the result is incredibly juicy, and is only made juicier with the way Adrià has used a clear influence from the Spanish copla and pasodoble. Let's take a closer look, because there is so much to see.
The first song, "Mal Herido", written with Zaida Carmona (who sang with PAPA TOPO before on the "La Llamada" single) plays with the parameters of what the movie is about, to some extent: it compares toxic romantic relationships with relationships between crazy murderers and their victims. And more than that, it is musically inspired by Michael Sembello's "Maniac". Dark, high-voltage synth-disco. "Mueres Por Mí", sung by LA PROHIBIDA, is destined to be a queer anthem: it starts with a copla by Sara Montiel, and then dives head first into the most explosive electro-pop, making us think of Raffaella Carrà. It tells the story of a femme fatal, irresistible, with a supernatural power that causes the destruction of the people who desire her. "Actriz De Terror Italiana", sung by BELINDA Y DELFINA ("Éxtasis Total") is synth-pop full of references: from the most Castilian Spanish motifs to that hyper-pop chorus, touching on that evocation of the great actresses of the giallo genre like Leticia Román, Stefania Casini, Jessica Harper o Carroll Baker. "Por España", with Samantha Hudson, takes everything we've seen so far to a fever pitch. It is a kind of pop and LGBTIQ+ revenge anthem against fascism and in memory of the victims and the suffering of the Franco dictatorship. Just listen to those lyrics: "Paco, Paquillo, sexy caudillo / Tú serás mi obispo y yo tu monaguillo" (Paco, Paquillo, sexy fuhrer / You can be my bishop and I can be your altar boy). Straight up provocation. A collage that includes everything from videogame pop to sevillanas music. Beautifully bizarre. It's impossible to get your head around. And finally, to wrap things up, we have an instrumental track, "Un Amor Imposible", in tribute to the soundtracks that Bonezzi created for Almodóvar's first movies.


All of this on one EP that will be released along with the movie on November 19, and will be distributed on the Filmin platform. You definitely don't want to miss it!
TRACKLIST: 01 Mal Herido (Feat. Zaida Carmona) 02 Mueres Por Mí (Feat. La Prohibida) 03 Actriz De Terror Italiana (Feat. Belinda Y Delfina) 04 Por España (Feat. Samantha Hudson) 05 Un Amor Imposible