15/09/2020
NOS MIRAN "Quien Tú Quieres Que Sea"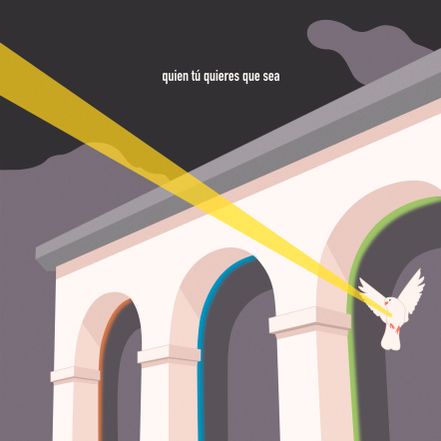 TRACKLIST: 01 Quien Tú Quieres Que Sea
We will never get tired of saying it: NOS MIRAN is one of those unique, inimitable groups. The cocktail that makes up their sound and lyrics have a really special effect on the listener, and the proof of this is that debut album called "Todo Se Repite", which is an audio and existential journey, with lyrics that dive into the darkest aspects of the human mind while developing euphoric electro-pop melodies that are made for dancing to. "Quien Tú Quieres Que Sea", their new Digital Single taken from that fantastic debut album, is solid demonstration of this. It uses an ultra-catchy euro-pop base to talk about the torment of relationships, and the insecurities, doubts, expectations and frustrations that this torment causes. It is a song to listen to a thousand times, to get to the heart of what is hidden in its many nooks and crannies. What Sergio Rodríguez, Marta Quintana and Laura Antona are giving us here is full of intentions. Two pieces of evidence: the first, the video, once again commissioned to Antonio Máiquez, in which Sergio, Marta and Laura, each one identified by a color, wander through a building with white arches that is full of mysteries, which is used to develop so many powerful and ambiguous visual metaphors. The second piece of evidence is the cover, made by Martaherself, which is directly connected to the video: three arches, each one a different color, and under each arch is a pigeon injured by a ray of light. This is art, the capacity to touch you, the ability to create questions and not answers. Nothing needs to be explained. We leave you with the song, the video, and the cover art.