05/11/2019
NOS MIRAN: "No Existo" advance Single and Video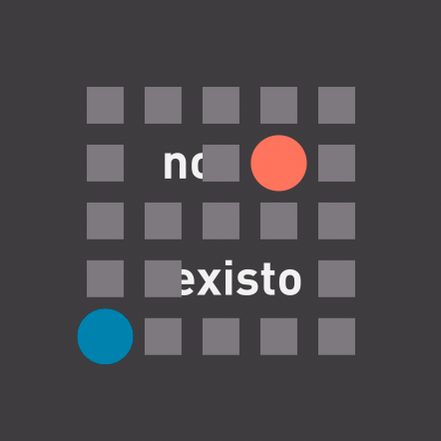 A few months ago, we were able to enjoy the Digital Single, "Contigo" from the electronic duo NOS MIRAN, and now "No Existo" is here, preparing us for the imminent arrival of their first full-length, "Todo Se Repite". The song starts with the line that gave the album its title, on which Sergio Rodríguez and Marta Quintana are back with more proof of so many of their qualities that make what they have to offer so exciting.

Electronic pop with an eye toward the dance floor, with great choruses and disturbing lyrics, that talk about existential questions, anguish about living, achieving a strange dialogue between serious and carefree, as if they were aware of all of the suffering but also of how important it is to hold onto hope. "Todo Se Repite… Pero no existo" (Everything repeats itself… But I don't exist). This line runs around in circles in your head endlessly.

This advance Digital Single also comes with a video by, once again, Antonio Máiquez, who is now a frequent collaborator with NOS MIRAN, and who, as always, invents a special and unique universe in the videos for the group's songs.

The countdown begins. What we are sure is going to be one of the biggest surprises of the year is about to be revealed. And we can guarantee it's going to be amazing. They do exist and we are well aware of it.