13/07/2015
NICK GARRIE: "Lone Ranger In The Sky" [Digital Single]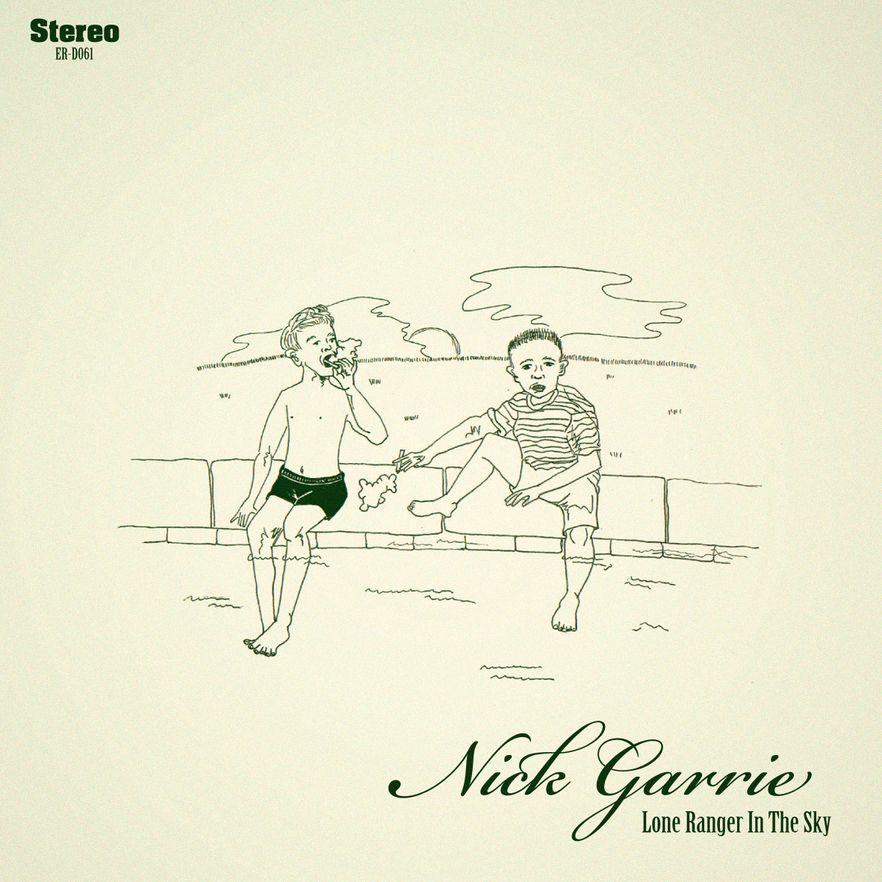 Nick Garrie is still slowly working his way through writing new songs and recording them all over the planet, with the help of the friends and fans that he is collecting in every corner of the globe. Just a few months ago we were talking about his precious song recorded with PIGMY, and now we are talking about the work he is developing in New York, at the Malborough Farms Studios of Gary Olson (LADYBUG TRANSISTOR), where he is taking over to record this precious "Lone Ranger In The Sky", the title-track of the new single by the Scottish composer.

This song was originally composed in 1977, the day that Elvis died. It tells the story of two young friends from Norwich (the city that is, by the way, also the home of almost all the songs on "The Nightmare Of JB Stanislas", Garrie's most legendary work), who at some point in their lives must separate. One of them dies suddenly, shortly after, and his friend, despite the time and the distance, remembers him with this song. The cover art, by Laura Krapacher, of the Guggenheim Museum, shows those two friends smoking on the edge of the pool.
The song is touching and inspired, but also brilliant and colorful, with an unforgettable chorus. We are continually surprised by the vault of incredible songs that Nick Garrie has stored up, and that he is sharing with us like gifts, one by one. And, this time, he has the high-profile collaboration of Kyle Forester of CRYSTAL STILTS on the keyboard; Hampus Öhman-Frölund, the regular drummer of ALPACA SPORTS, Erica Dunn and Melissa Metrick singing backing vocals, and Hamish Kilgour of THE CLEAN on percussion.
Merchandise
Elefant Records
Turntable Slipmat


Buy
view all products
Latest activity