18/09/2015
LA CASA AZUL-ATTIC LIGHTS, THE PRIMITIVES-MODULAR: "Reworked by Series" [New Elefant Collection]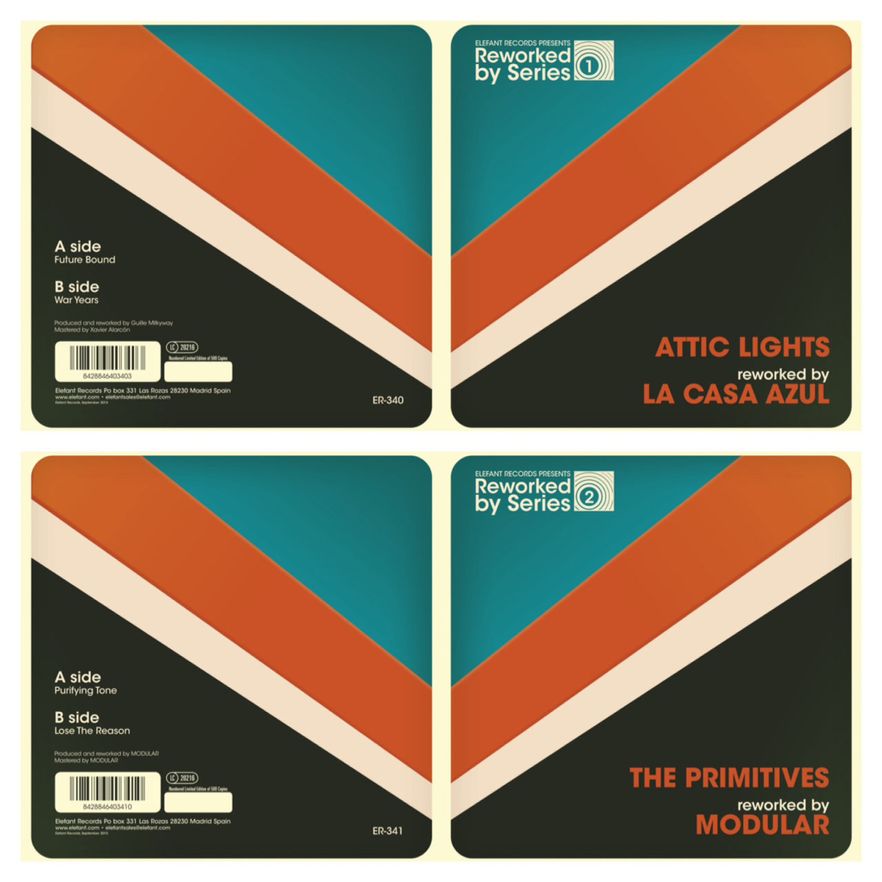 Elefant Records, in its constant search for new ideas and projects, is beginning a new collection of limited-edition Singles called "Reworked By Series". The main idea is that groups on the Elefant label appropriate, play with, and remix each others' songs. It's an explosive mix that can create (and has, in fact, already created) really exciting cocktails. We've already got our hands on the first two releases from this collection, Guille Milkyway and LA CASA AZUL's remake of ATTIC LIGHTS, and THE PRIMITIVES songs that MODULAR "perpetrated". The Argentinian group MODULAR has once again created a cosmic, spacey world based on Paul Court's guitars and Tracy Tracy's vocals, making "Purifying Tone" and "Lose The Reason" theirs. And Guille does his thing, making a few new Eurodisco hits from "Future Bound" and "War Years", two songs from the Scottish band fronted by Kevin Sherry.
Could you say the re-mixers have made their own songs? Almost, but also not at all. Those riffs, the vocals, the arrangements, and the melodies that belong to the original versions are special raw material, practically unprecedented, for the "re-constructors", creating an alloy that is unprecedented, surprising, different, and most important of all, highly enjoyable.

The Singles from this new adventure will be released in 500-copy limited-editions on clear, 7" vinyl. Welcome to the new Elefant Records collection and get ready to enjoy new and exciting interpretations of our favorite songs.



ATTIC LIGHTS REWORKED BY LA CASA AZUL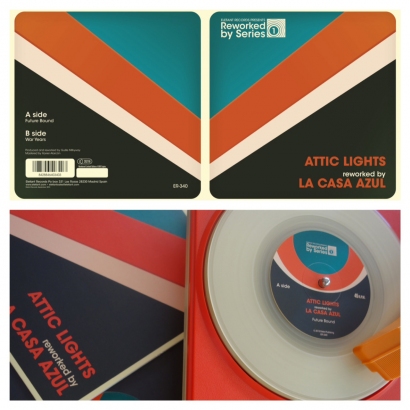 There are few combinations that are as enticing to us to start off the new Elefant Records collection of Singles, "Reworked By Series", than bringing together these two amazing teams that are the Scottish ATTIC LIGHTS, and LA CASA AZUL. Kevin Sherry has always declared himself, like so many of us have, a total fan of Guille, of his songs, and his productions. And Guille has always had a weakness for, and admired, ATTIC LIGHTS' songs. The result of this explosive union is a couple of songs that will murder the dance floor with the unmistakable mark of Guille - highly danceable songs, full of the spirit that 70's disco music was full of, and with a mix of elegance and style that stands out and launches ATTIC LIGHTS' melodies to even greater heights.

"Future Bound" is full of vocoders and summery aromas; it holds onto the melancholy of the original melody, while also giving it a certain lightness, which creates one of those strange mixes: a sad song to dance to or a nostalgic song full of hope and vitality. It depends on the day; it adapts to your emotional state and magnifies it. And when that restructured chorus starts, you'd think that Guille had been dreaming of it forever, to compose one of his best songs. Plus, the summer aromas are so magical that they transport us to a summer evening beyond the stars.
"War Years", is a new ATTIC LIGHTS song; it goes after everyone without hesitation. It's a disco-funk hit, and Guille once again brings an already great chorus to life, until it is overflowing with energy, and floods absolutely everything. the song is also an anthem in favor of sexual freedom and tolerance.

This will be released as a 500-print limited-edition on clear, 7" vinyl. Here at Elefant, we're huge fans of "good vibes" but after this we can only say one thing: it's really nice to have friends.



THE PRIMITIVES REWORKED BY MODULAR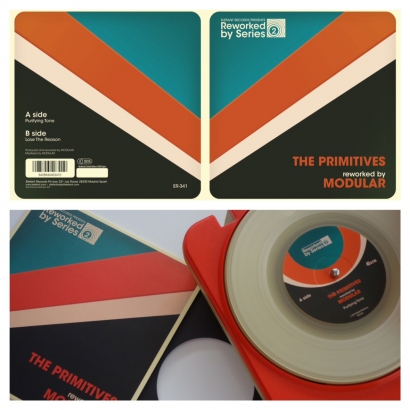 The "marriages of convenience" that Elefant Records' new singles collection is fostering, are bringing about surprising results. Maybe THE PRIMITIVES' fans try to find traces of the band formed by Paul Court,Tracy Tracy, and Tig Williams, among the analogue keyboards and white noise. And there is no doubt that they're there. That noticeable riff of the opening bars of "Purifying Tone", the melodies, Tracy Tracy's voice, and the perfect choruses, like on "Lose The Reason". But integrating all of these elements within the extraterrestrial musical language of the Argentinian band MODULAR perfects them in a way that makes it seem like the British band had intentionally recorded the tracks so that Marianna Badaracco and Pablo Dahy could inflict their spacey mischief.

It is this unthinkable combination that makes this release so unusual and special. These songs, the arrangements, the characteristics that have made THE PRIMITIVES the timeless band they are today, are what have helped take MODULAR's interpretation to the next level. Yes, we have the analogue toying of STEREOLAB, the martial rhythms of kraut-rock, the outer-space noise and magic of Juan García Esquivel, but those clearly recognizable melodies, the solid, hummable, pristine choruses of the British group, give these "reconstructions" a malleability that make them so addictive, like a bright, open space you can step into and take deep, deep breaths. "Purifying Tone" is a trip to the future and the past, a Venusian suit for an other-worldly hit, and "Lose The Reason" increases its levels of dance-ability and excitement to unimaginable levels.

On the digital version of the Single and on the download included with the 500-print limited-edition, clear, 7" we have instrumental versions of the same "revisions". Just like on the Maxis from the 80s. Playful and playable. As if MODULAR themselves said: "We've already played. Now we can let you play with my new toy for a while". But look out, this "toy" is addictive.